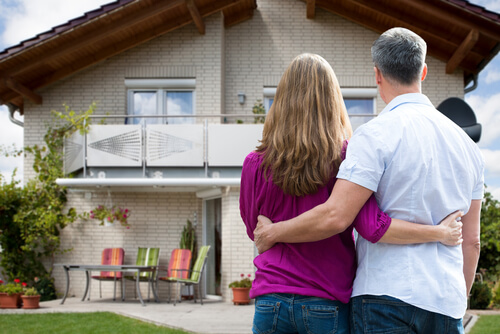 The Australian Bureau of Statistics reported that the average net worth for Australian households was $809,900 in 2013-2014. In 2011-2012, this value was at $764,500, so what could our household assets be worth in the coming years?
We probably don't think too much about the value of our household items day to day, but according to these increasing figures, maybe it's time we should be! It can be quite easy to make purchases throughout the year and not take stock of our overall content value and how it could have increased. Usually, we only realise our contents' worth when it's been damaged or lost, such as to a fire or theft, and our insurance doesn't cover the full amount. Valuating each room in the house is a great way to understand our contents' potential worth. So let's go through our home and see where our value lies.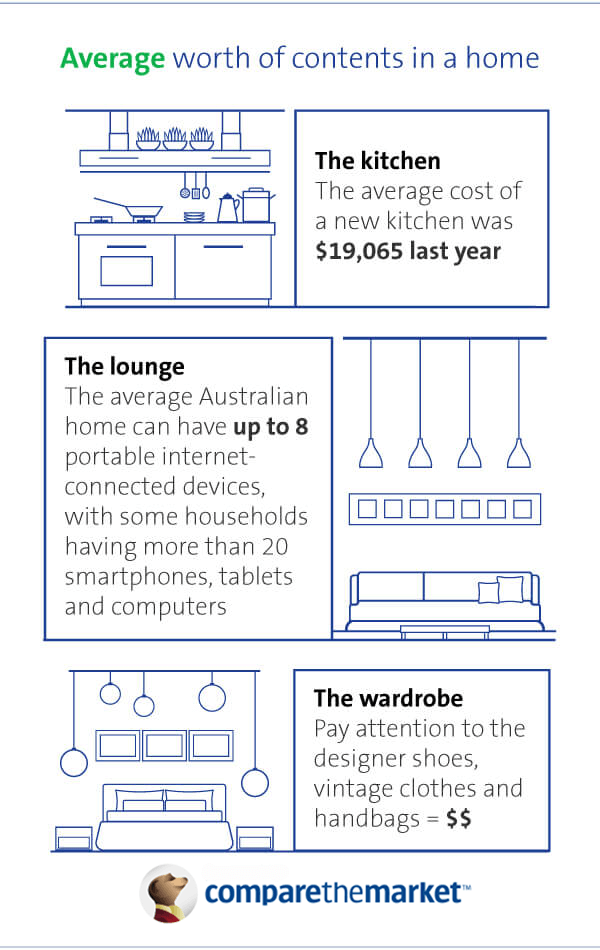 The kitchen – are you cooking up a storm of value?
For the chefs in the house, this is the one room where all your beloved kitchen gadgets and utensils are kept. But do you know how much value you might have while cooking up a storm? Appliances such as cookers, fridges, dishwashers are usually accounted for in terms of valuation. However, it's the smaller items that we easily forget to value. These can include blenders, coffee machines and mixers which can all add up to a significant amount. It's definitely worth creating an inventory and writing down any new purchases that are made. According to the Housing Industry Association's Kitchens and Bathrooms Report, the average cost of a new kitchen was $19,065. This excludes some of the other essentials including pots and pans.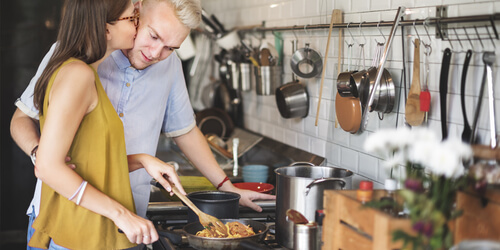 The lounge – could you be relaxing on a stack of value?
The primary destination of relaxation is a favourite spot amongst homeowners. It's also the place for big ticket value items such as couches, TVs, game consoles and sound systems. Even that full bookcase stacked with DVDs can rack up value quickly. Electronic devices are common in the lounge as we sit on the couch and text, play on our consoles and watch movies on our computers.  Technology research company Telsyte found that the average Australian home can have up to 8 portable internet-connected devices, with some households having more than 20 smartphones, tablets and computers. Devices such as these can be overlooked and then not included in the content insurance plan. This can be detrimental when an insurance claim has to be processed. Moral of the story: don't overlook on the value of your things!
The wardrobe – are you wearing your value loud and proud?
If your wardrobe is full of designer clothes and expensive jewellery and shoes, then you could be easily holding a few thousand dollars worth of clothing without even realising it! So when you want to start adding up how much of the contents in your wardrobe is worth (and how much money you're actually wearing in total), pay attention to the expensive designer goods. Look for the designer shoes, vintage clothes and handbags. These items can be easily forgotten from your content insurance.
How under insured are people?
The frequency of people claiming on their contents insurance has seen a downward trend since 2001 according to the Australian Insurance Council. The Australian and New Zealand Institute of Insurance and Finance continues these findings by highlighting that 14% of people don't have home and contents insurance and one third of people who have contents insurance believe they are not adequately covered.
What we have to watch out for – theft
Theft is one of the biggest reasons why we claim and is a continually rising criminal statistic in Australia. The Australian Bureau of Statistics found that theft in Australia increased from 60,848 offences in 2012 to over 68,000 offences in 2015. The Australian Institute of Criminology reports that the four most common mistakes made by homeowners include keeping windows open, leaving valuables in plain sight, hiding keys by doorways or in easily accessible locations and leaving out parcels/mail. Interestingly however, the study also suggests that social media sites such as Facebook can also contribute to theft growth. Updating statuses that you will be away on a break can help notify thieves when the house is unoccupied. Offenders are becoming more internet savvy and can even scope out potential places to steal from via Google Street View.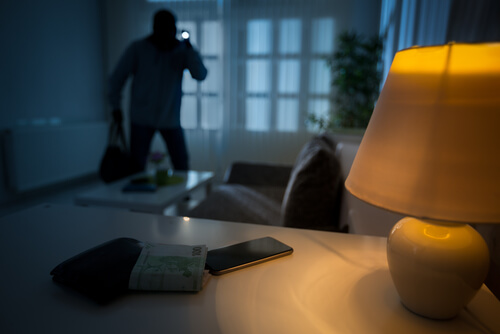 Checking off our value one room at a time
With all of these factors in mind, it's essential to choose the appropriate insurance coverage that's right for you and your belongings. Before you start organising your contents insurance, walk from room to room and starting creating a checklist of all the items you own. Keep a track of your receipts for technology-based items such as TVs and portable electronic goods as well as for clothing to ensure these are all accounted for in your content insurance plan. It's better to be safe and organised than sorry.
Did you find this article interesting or helpful?