Buying property by any method can be an emotional process, but buying one at auction can be a particularly daunting prospect – it takes all of those emotions and makes them very public.
"Many buyers may be put off by auctions, however this is unnecessary. With good preparation (on both the property and the contract terms) auctions can actually favour the prepared buyer," says Mark Whiteman, CEO of Ray White (WA).
Unfortunately, when it comes to purchasing property at auction emotions run high and bidders are sometimes left feeling disappointed when they are outbid or when they feel they've paid too much. But, with thorough research and a clear strategy, bidders should have the winning formula come auction day.


Image source
Understand the Process
If you're interested in buying a property at auction, don't go in 'cold'. Attend as many property auctions as you can and pay particular attention to the auction setup and the other bidders.  Whiteman recommends attending auctions conducted by the auctioneer who will be selling the actual property you are interested in.
"If you can go to an auction conducted by the same auctioneer and agent, you will be able to familiarise yourself with their style and technique; never be afraid to ask a question before or at the auction." Ultimately, agents want people to bid on the property, so they should want to help you to be comfortable so that you bid.
Do Your Research
Know how much the property is worth; look at comparable properties in the area and speak to their agents.  Having an idea of the property's value is paramount; without this essential piece of information, you risk overpaying or underbidding for the property.
Visit the property at varying times of day – even if it's just to drive by – it could help you avoid any nasty shocks (like it's in the flight path of a busy airport). Always have a building inspection done and request a Vendor's Report on any property before you bid.
Get friendly with the neighbours, if you can, to find out the inside scoop on the property in question and the area in general; they may provide you with valuable information that can help you build your strategy for auction day.


Image source
Arrange Finance Pre-Approval
Make sure you arrange finance pre-approval before auction day. Settlement terms are often shorter and more rigid for properties for sale by auction. The Vendor (seller) sets the terms before the auction and they are usually non-negotiable.  Compare home loan providers to make sure you get the best package to suit your needs and lifestyle.
Also, get your 10% deposit ready (and check the terms of the auction for acceptable payment methods) as you will need to hand this over immediately if you're the winning bidder.
Set your Strategy
Every bidder's strategy is a little bit different but confidence is important. Build confidence in your strategy by thoroughly preparing in the lead-up to auction day. Get as much information from the selling agent as possible without giving too much away. Try not to let them know about your level of interest and don't give away your bidding range, as this may help them set the reserve price for the auction.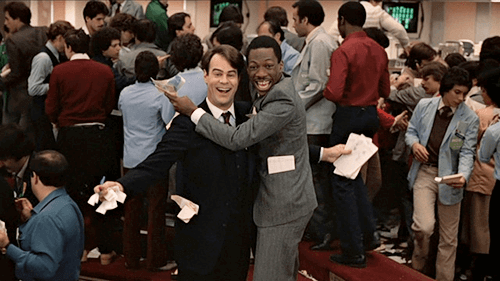 Always set yourself a price ceiling and stick to it on the day. Never, ever let yourself make an emotional bid. Whiteman recommends a four-tier pricing strategy. "Think about the four prices for you; 1) ecstatic price (great deal for you); 2) fair value to you based on your research; 3) push comes to shove (your absolute best price; 4) your walk away price. This will give you confidence that you are in control and have a plan."
On auction day, try not to bid until the reserve price has been met. You can always ask the auctioneer, during the bidding, if the property is 'on the market'.
Ask an Expert
Many people aren't comfortable bidding at auctions and will avoid properties for sale 'By Auction' altogether. But don't be intimidated. "If the property you've fallen in love with is being sold via auction, don't be put off," Whiteman advises.
"If you are not comfortable, get a friend or a professional to bid on your behalf. The plus side with this strategy a third party is less likely to get emotional at the auction and engage in a bidding war."
The Final Word
Whether you decide to bid for yourself or enlist someone's help to bid on your behalf, thorough research and a clear strategy are the keys to winning the property auction game. For more information on buying a property at auction, check out our Property Auction Guide [insert link]. Happy bidding!
Did you find this article interesting or helpful?