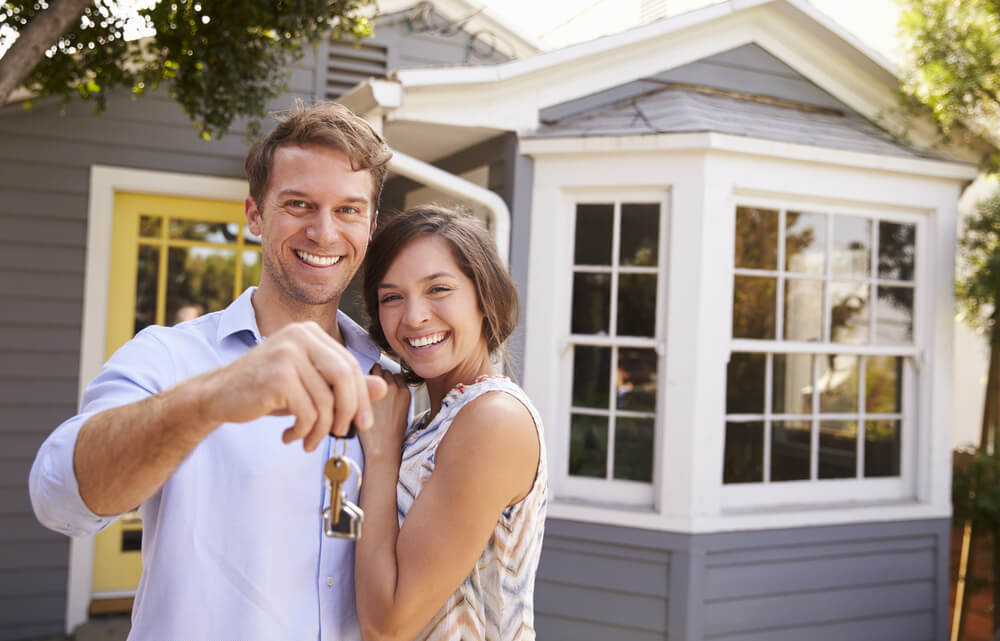 Buying a house is one of the most significant financial decisions you're likely to make in your life. As such, you want to make sure you do it right, particularly if you're buying a house at auction.
It's no use finding the perfect house up for auction if you don't have a solid auction bidding strategy when the time comes to raising your paddle.
Here are our top auction bidding strategies to help you potentially win the house of your dreams, and a few tips for sellers.
Auction tips and strategies for buyers
1. Learn everything you can about the property
Once you've chosen your ideal property, you need to do a bit of research. Find out things like why the property is selling, how long it's been on the market, and how much interest it's garnering.
You should also look into how much the property is potentially worth through comparable sales in the same area. The property's auctioneer may be able to offer you this information, depending on your state/territory. For example, in Queensland, an auctioneer can provide you with a comparative market analysis, but only with the property seller's permission.[1]
Building and pest inspections, as well as a solicitor's title search, are also necessary during your research.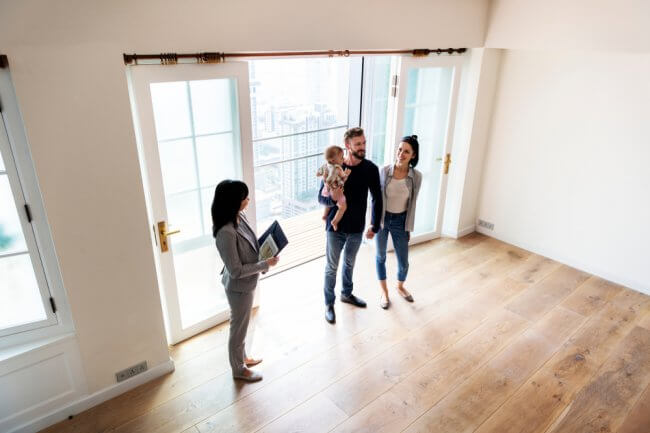 2. Familiarise yourself with the real estate auction process
Buying at auction may very well be an unfamiliar process with a lot of people, which is why it's a good idea to learn as much as you can, as soon as you can.
An easy way to familiarise yourself with the real estate auction process is by simply attending other real estate auctions. Just make sure you don't bid on them unless you plan to buy!
Attend as many auctions as you can, and try to attend those held by the same person who'll auction off your chosen property. This way, you can get an idea of their auction strategies and habits.
It's also a great way to watch other people's auction bidding strategies to see what seems to work well, and what doesn't.
3. Don't fall for auction psychology during bidding
Auctioneers sometimes have a few tricks up their sleeves to use during auctions to encourage bidding. Keeping a check on your emotions can help you avoid mistakes (like making an impulse bid after you've reached your limit) during the auction.
Try not to express your emotions, as doing so could signal to the other bidders what you're thinking. Your body language could also give you away. For example, making a phone call during bidding could indicate that you've reached your budget.
4. Arrange financial loan approval before bidding at auction
During your preparations for buying a house at auction, make sure you arrange your finances. To most people, this will mean arranging a loan approval or pre-approval from a bank.
A pre-approval is conditional approval. This means that it's still subject to conditions (like the valuation of the house you wish to bid for) and you still need to submit the relevant documents to finalise a formal loan approval. Pre-approval is also non-obligatory, meaning the lender isn't required to loan to you.
Since real estate auctions settlement times are shorter and there are no cooling-off periods, conditional pre-approval isn't ideal. What if you win an auction with pre-approval, and your lender decides not to approve the home loan? Well, as per auction rules and the contract of sale, once you have signed, you're committed to the settlement regardless – even if you don't have the money.
Unconditional financial approval means the lender has agreed to loan to you and you can go into the auction confident of your budget. However, unconditional approval is usually granted to those who have sufficient cash or equity that they won't risk being left out of pocket if the final selling price is more than the initial valuation.
You can start arranging your finances in preparation for buying a house at auction right now with our home loan comparison service.
5. Read the sales contract before buying a house at auction
Perhaps one of the most important things you can do in the lead up to an auction is to read – and understand – the sales contract.
If you're the winning bidder at an auction, you must sign the sales contract almost immediately afterwards, regardless of your budget. The contract is usually non-negotiable, and you may be legally liable if you fail to settle it. For example, you may have to pay for the re-auction of the property or any other expenses the vendor may incur in re-selling the property.
A copy of the contract should be made available to you from the agent. It's recommended to seek legal advice from a solicitor, conveyancer or lawyer to be sure you understand and agree with the terms and conditions of buying a house at auction.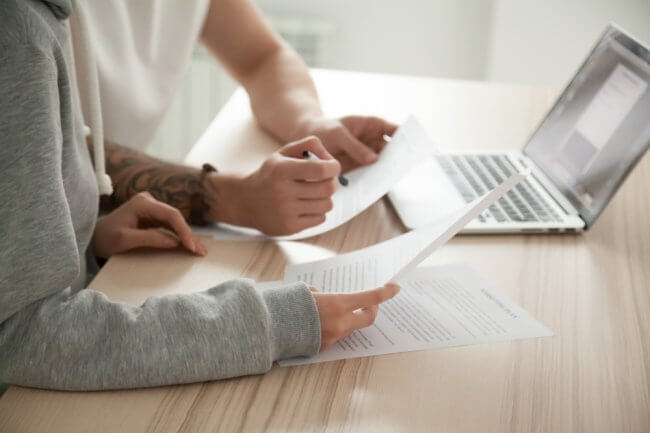 6. Consider enlisting someone to bid on your behalf
You can always have someone else attend and bid on your behalf if you're not confident in your bidding ability. The same is true if you suspect you may get lost in the emotions of a real estate auction. To help with this, you might enlist a trained buyer's agent or a trusted family member or friend.
7. Stick to your budget
It's vital to stick to your budget come auction day. Getting swept up in fast-paced bidding and your desire to own the home is easy… but this means you could end up paying more than you can afford.
An excellent way to remind yourself to stay within your budget is to write that figure down and take it with you on auction day. Of course, sticking to your budget may be easier if you've already arranged approval for your loan and have researched the market value of the property.
8. Have your house deposit ready to go
After an auction, the winning bidder is required to hand over their deposit to the seller.
Find out before the auction how the seller will want to receive your deposit if you're the winning bidder (i.e. a personal cheque, bond or another form of payment). The seller may also set the amount of the deposit, which is usually 10% of the sale price. These details are generally included in the sales contract, which you should have already read and understood before attending the auction.
9. Arrive early
On auction day, it's a good idea to arrive a little earlier so you can inspect the property one last time and register to bid.
You should also work out where you'll stand for the auction. Choose a place where you can be seen by the auctioneer when placing a bid and see who else is bidding!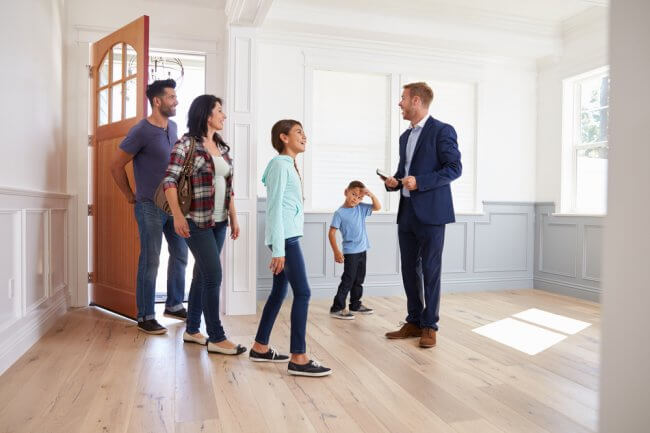 10. Place your bids strategically
You also need to develop a strategy for how you're going to place your bids.
If possible, wait until later in the auction or when the property has reached the reserve price (the minimum amount the seller will accept) before placing your first bid so you can gauge the competition. You can ask the auctioneer any time if the property has reached the reserve and is 'on the market'.
Bidding in odd increments (like in $8,000 instalments rather than $5,000) may slow the momentum of the auction, as the auctioneer may need to take a moment to add up the numbers.
Auction tips and strategies for sellers
1. Consider setting a reserve price
In some Australian states and territories, you don't have to set a reserve price (the minimum amount you will accept) on your property. However, if you decide to go to an auction without a reserve price, you must accept the highest bid, even if it isn't what you were hoping for.[2]
There are also some risks to not setting a reserve price. For example, if you have a mortgage on the home you're selling, a reserve price can go towards payout; without a reserve, you risk selling your home for less than the cost of the mortgage, which could leave you thousands more out of pocket.
Setting a reserve price could be a good way to avoid disappointment and the risk of an unpaid mortgage come auction day.
2. Don't attempt to influence the bidding
Don't be tempted to get a few friends to mingle in the auction crowd and call out bids to increase the competition. This is known as dummy bidding and is highly illegal.[3]
3. Don't fret if your property doesn't sell at auction
If your property doesn't reach the reserve price and is 'passed in' (withdrawn from the auction), it's not the end of the road. Generally, the person who had the highest bid before the property was passed in has the first right to negotiate a sale with you.[4]
Should you and the bidders fail to come to an agreement, you can then consider putting the property up for private sale or taking it off the market temporarily.
You should also consider things like:
Revisiting the reserve price
Reviewing the advertising strategy
Making improvements to the house and declutter to increase saleability
Changing agents
So don't get stuck in home loan hell – compare your options and take your first steps towards home loan heaven right now with our home loan comparison service.
Sources:
[1] © The State of Queensland 2019 – Buying property at auction. Last updated December 2017. Sourced July 2019.
[2] © The State of Queensland 2019 – Selling by auction. Last updated August 2016. Sourced August 2019.
[3] The Government of South Australia, 'Auctions', sourced on 28 August 2019, https://www.sa.gov.au/topics/housing/affordable-houses-to-buy/buying-property/auctions
[4] © State of Victoria (Consumer Affairs Victoria) – Selling a property by auction. Last updated February 2019. Sourced August 2019
Did you find this article interesting or helpful?