The ultimate guide to planning a holiday end-to-end
Home > Blog > The ultimate guide to planning a holiday end-to-end
If you don't have a bucket list for the year, deciding where to go on holiday can be both exciting and challenging. The world is packed with stunning vistas, charming towns and fascinating cultures just waiting to be explored and enjoyed. Now it's just a matter of choosing where to go!
Asking family and friends is often a good place to start as they can provide recommendations based on their own experiences and what they think you will enjoy.
Another vote of confidence could come from the advice of other Australian travellers. Check out the image below to discover where the most visited and most searched destinations are by Australians.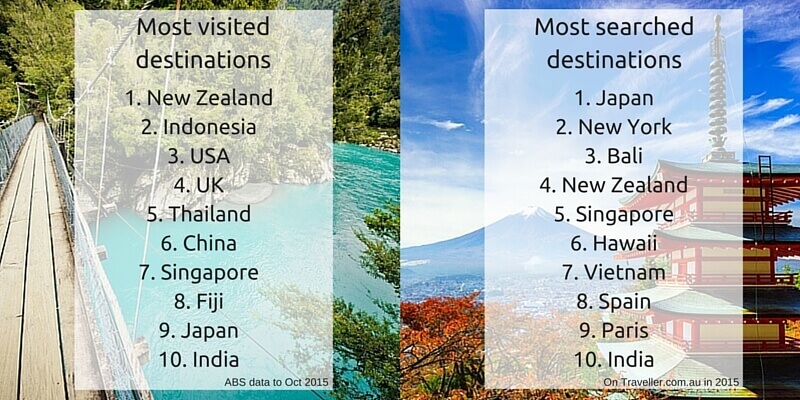 If you're looking to play it safe, visiting our kiwi neighbors is a popular choice. The currency and culture is similar, and there's no language barrier to contend with. From the stunning Milford Sound in the South to the equally picturesque Bay of Islands, there's a lot to see and do top to bottom.
For another relatively safe choice with much warmer climates, Southeast Asian nations including Thailand, Indonesia, Vietnam and Singapore are highly recommended, offering stunning natural beauty and also a different cultural experience. These countries are used to catering to Aussie travellers, and you dollar will go a long way.
Japan is becoming a hot holiday destination, due to its high-tech cities, unique culture and the allure of the unknown. Japan is certainly a more expensive destination to visit (although if you're lucky you may just nab a ultra-cheap airline ticket), but it really can offer the best of everything. From powdered ski slopes, to soaking in an Onsen (thermal spring), lush forests and ancient temples – there truly is something for all types of travellers here.
Related: Inspirational travel bloggers of 2016
The history and architecture of Europe has been ever popular with Australian's looking for an extended break. The length of the flight is matched only by the long list of the languages. Diverse cultures and picturesque landscapes are also to be expected when travelling Europe. Aussie favourites here are the UK, Paris and Spain, but there is so much more to explore if you're up for a little travelling.
The easiest countries to visit
The Aussie passport is powerful and will get you entry into 99 countries worldwide with no visa. An additional 46 offer a visa on arrival and for another 3 entry can be obtained via a simple online electronic process. If applying for visas is a step too far, check out our list of where Aussies can travel without applying for a visa up front. The information below is current as of 31/05/2016.
It's pretty neat that we have the ability to travel so freely, and there are certainly plenty of enticing locations to choose from. However, if you do need a visa it will likely be a simple process, and something you can organise in conjunction with your other travel planning.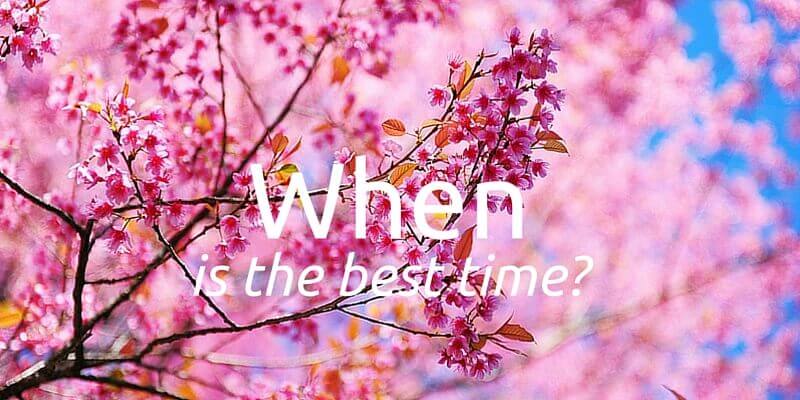 So, you've whittled the list down and may even have a top three, but if you're determined to travel during a specific time of year your decision may be a little easier to make. The hemisphere and climate of your destinations will likely have a profound impact on your holiday plans. Some countries may experience extreme weather at differing times of year, from extreme temperatures to cyclones and earthquakes. Getting caught out can be disastrous, so a little forethought and careful planning goes a long way.
If you're looking for skiing, Japan and New Zealand offer some perfect powder at differing times of year. For sizzling sun and beaches aplenty, islands in Hawaii, Fiji and Indonesia are wonderful destinations to visit. The glistening white sand and pristine waters have a certain appeal, but it's still important to do your research as these places often have wet and dry seasons to be aware of.
Work and family commitments may also dictate when your holiday period can take place. If this is the case you may want to perform a quick search around the weather conditions of the shortlisted destinations for that time of year before making your selection.
Another consideration is if the countries on your shortlist have any specific festivals or events you'd like to see on your travels. Check out the calendar below for some major festivals coming up in the most searched and visited destinations around the world.
The people coming with you on vacation can mean the difference between an unplanned backpacking adventure, or an all-inclusive resort with activities and food on tap.
There are different things to consider depending on whether you're flying solo, with family and friends, what relationship they have to you and how many travellers there are in your group, here are a few examples:
Solo
Many solo travellers find travelling alone to be a therapeutic experience as it allows complete selfishness, of the best kind. As a solo traveller you have the freedom to do as you choose without having to take into account what others want to do. You can rest when you want, go hard when you like, and change your plans without consultation. Of course there are downsides to going it alone, such loneliness, safety and paying over the odds for single rooms, it's up to you to decide which path to take.
Couple
Travelling with a partner or close friend can be a blast, especially if you have similar interests. You've got a buddy there to share the laughs, the planning workload and the cash flow. It's also likely to be safer, especially if you both take basic steps to keep yourselves away from harm. It can be great to have another person there to share experiences, especially if you get on well to begin with, however you will likely have to make compromises at times, particularly when deciding how to spend your day!
Related: 4 family bloggers reveal their easy, cheap travel tips
Group travel
This can mean travelling in a group of friends, or as part of an organised tour. Either way, it's likely that your travels will be much more structured the more people are with you. It's certainly more difficult to make bookings and find vacancies for large groups at short notice, whether that be accommodation, flights or activities.
If you're going it alone for the first time, you may find that an organised tour is a great way to relax and meet people, whilst still feeling like you're getting out on your own.
The larger the group the more restricted you're likely to be on time as people will have different commitments. Therefore this is best suited to a long weekend, and destinations where there is plenty to do to keep everyone happy.
Family adventures
Travelling as a family is a great way to bond by sharing experiences. Children can experience the world with open wonder, without knowing the harsh realities of the world which can be a refreshing attitude to be around.
On the flip side, bickering kids can be hard to deal with if you're spending your hard earned savings on an annual trip. It's difficult not to plan extensively when travelling with little ones as a lack of sleep or food can cause problems. Every child is different and has varied needs at each age, so catering to everyone can be tricky. Little legs can get tired quickly, and if there's not much to do boredom can set in no matter the location. It pays to be organised when travelling as a family, particularly when there are young children in tow.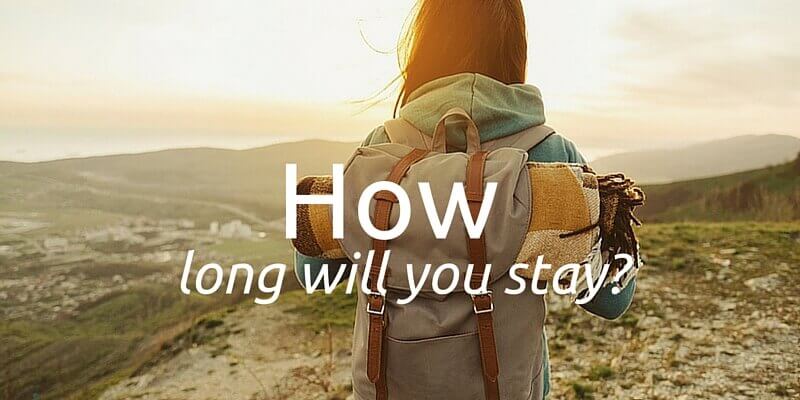 Your length of stay will likely have a large impact on where you go. If you're looking for a week-long trip, far-flung places in Europe are likely to be off the cards due to cost and flight duration. However, if you're heading away for three weeks or more, travelling in selected European countries or parts of the North America could be the perfect 'vacay'.
Bali is becoming an ever popular destination for a long weekend. The dollar does a long way, so costs can be kept to a minimum and flights are relatively short. However, you could just as easily stay longer, visiting other parts of Indonesia.
Crossing multiple time zones often requires a little down time to adjust and generally speaking as the distances travelled get longer, so does the viable holiday duration. Additionally, the longer you stay away from home the more the costs rack up, so duration can be decided by looking at your intended budget.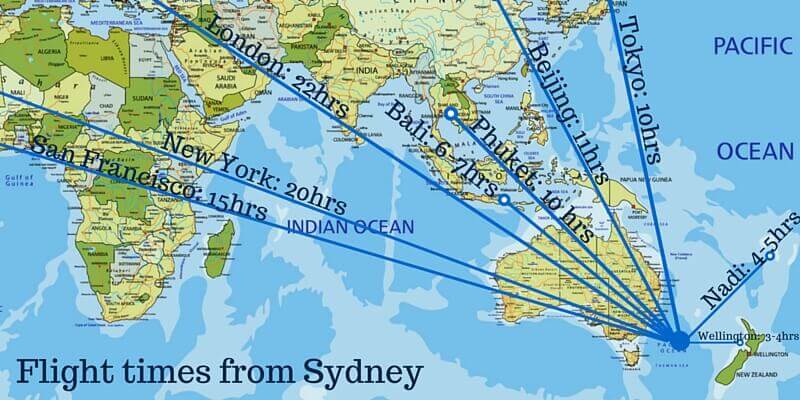 There are some great websites where you can check the average flight time from your destination, such as Travelmath.com. They also have a free app so if you feel inspired on the go you can take a quick look at times zones, and estimated cost for your trip.
Related: Guide to travelling with kids on a plane
If you're comparing a road trip with flying, Travelmath also has a 'cost' feature whereby you enter two destinations and it will calculate whether it could be better to drive or fly. When calculating drive costs, you can even enter the expected efficiency of your car to calculate the cost in fuel – pretty neat!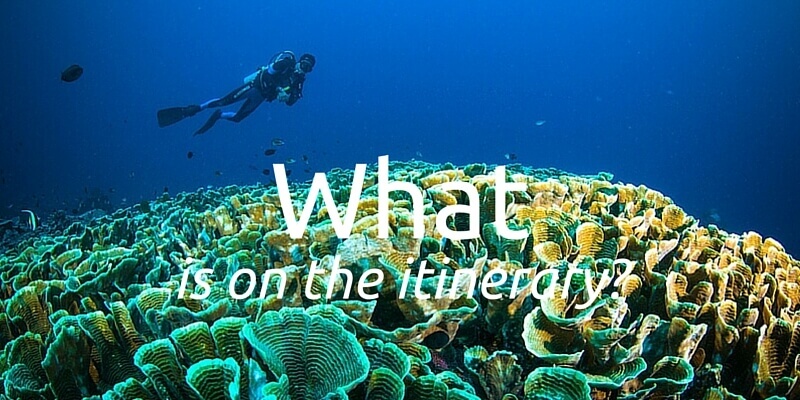 Some holidays are decided depending on the activities on offer. Skiing is an obvious example, as there are only certain destinations that have the weather. Diving is another popular sport that can help you pin point a location. Of course we have the barrier reef here in Australia, but Indonesia also has some of the world's best diving spots, with whale sharks, shipwrecks, manta rays and an array of unique sea life on display.
New Zealand and specifically Queenstown is often referred to as the adventure capital of the world, and with so many activities on offer it's obvious why! From bungee jumping to hiking, parasailing to cycling – there's everything for budding daredevil.
If beaches and cocktails are you thing, an island in Fiji could be just the ticket. If budgets are tight and travelling domestic isn't on the cards, locations in Thailand such as Ko Samui, Ko Lanta and Ko Chang could be a good bet.
When there's different interests to cater to final decisions can be tricky. Locations like Bali cater well to families, with lots of resorts to choose from at every budget.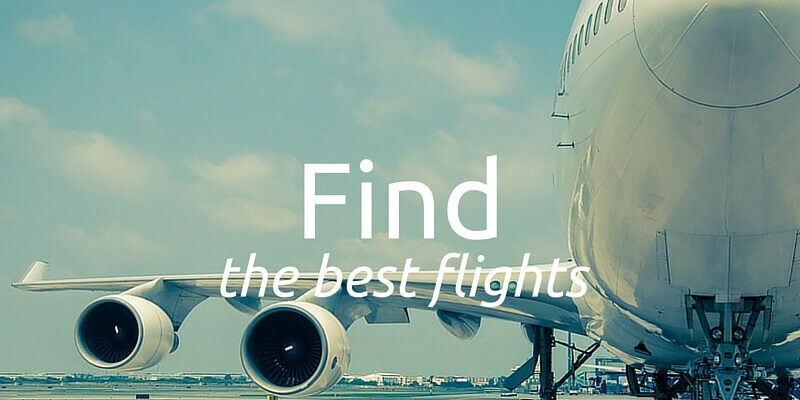 Grabbing the best flight deal can be stressful as it's tricky to know if you're looking at the best you're going to get, or whether a great deal is just around the corner. There are a plethora of apps, articles and comparison sites all shouting that they have the best advice, deals and choice of airlines, so how do you know which is best?
If you can be flexible with dates and destinations then use this to your advantage. Great deals often pop up with only a few weeks to go, so if you can pack and go you could make great savings. Additionally, it's often considerably cheaper to fly mid-week than at the weekend. If you're working full time then you can likely add an extra day or two to your trip by flying at the weekend, but if you're flexible you might want to take advantage of mid-week specials.
"The best time to buy airfare is Tuesday at 3:00pm" – Farecompare
Google Flights and Kayak have great tools where you can search multiple destinations over a large area to see which is offering the best value at the moment. You may hit the jackpot and discover a new destination, or create a shortlist from your results.
If you have lots of time to travel, flying to a cheaper destination, then hiring a car, taking a domestic flight, or jumping on a train could save you're a bundle – you never know, you may even discover some great places whilst on route!
Best comparison sites & apps
Kayak and Google flights have already been mentioned, but there are a few others you may want to try.
Skyscanner & Momondo. These are the bread and butter of flight comparison, and no doubt you've heard of at least one. Simply enter your preferred dates and destinations and the search engines scour multiple airlines so you can compare the results side by side. You can sort by price, duration and layovers to name a few, and there's a useful month view to see which days are the cheapest. Both also have free apps for flight info on the go.
Hopper. This cute little app allows you to look up flight prices, and then compare them to historical data so you can judge if it's likely to get cheaper. You can also set up alerts so if there's a great deal Hopper will let you know. Unfortunately Hopper doesn't compare some of the budget airlines at the moment, so you may have to check those out separately.
TIP: Some airlines have special sales on their own websites, so it's a good idea to check their site too.
If you've been dipping in and out of flight prices for a couple of weeks you're likely to know a good deal when you see one, so be ready to act. Some of Australia's cheaper airlines offer 'take a friend for free' or 'get your return fare free' deals only a few times throughout the year, and they sure do sell out fast. The airlines often put deals on social media and in their newsletters, so if you're signed up to their alerts you shouldn't miss it. When they do come along there's really little time to procrastinate and the deals could be gone within a day, so act fast to snap up these offers.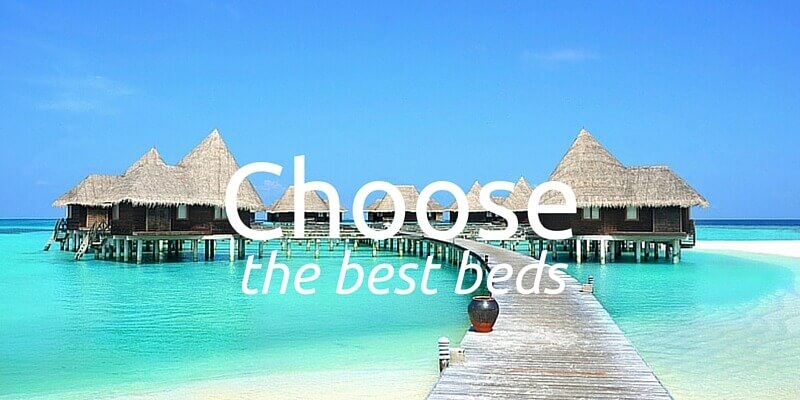 From a 5 star resort to free accommodation in exchange for a few hours work, there is a huge spectrum of accommodation on offer wherever you go. Choosing what's best for you will depend on your budget, personal requirements and number of travellers. Here are a few options:
Resort
Holiday resorts can cater to your every need and leave you with no desire to ever depart. From unlimited ice-cream for the kids and activity programs to keep them busy to complimentary water sports, inclusive buffets and cocktail happy hours, heading to a resort can lead to a hassle-free holiday.
Cruise deals
To take an all-inclusive holiday to the next level, with a change in scenery each day a cruise may just be the right option for you. With food on tap and different destinations to explore, your floating village takes care of the little things, you just have to make sure you're always back on board on time when disembarking for mainland excursions.
Related: Aussies love cruising
Last minute cruise deals are easy to pick up, with many websites providing detailed lists of what's on offer – here's just one.
B&B
Depending on your destination you may find hundreds of privately owned B&B's, or only a few. Staying in a B&B can be a good way to chat to locals and sample some local cuisine. B&B's often accommodate fewer guests, so you may find it quieter and a more personal experience.
Hostel
Hostels are popular with younger travellers as they are often cheap and offer basic amenities. Rooms are often shared dorms of anywhere between 4 and 20 people. Typically the more people per room, the cheaper the accommodation will be. Breakfast may be included, but it's unlikely to be more than toast and basic cereals. There are often large communal kitchens and shared bathroom facilities. The great thing about hostels is that you can meet people from all over the world on a budget, you just have to not mind about limited privacy. If privacy or noise is an issue but you still want to be in a social and fun hostel environment, you also have the option of staying in a private room for an additional cost.
House sit
For a low budget venture it's possible to make big savings with housesitting. In return for free accommodation, you're expected to keep the house in good order, and often look after pets.
www.trustedhousesitters.com is a global directory of sitting opportunities worldwide, check out their video below to get a better idea of what to expect here:
Work away
If you're looking to learn and have a unique experience, staying with others whilst offering a few hours assistance per day could be right up your street. This could be anything from helping onboard a yacht, to tending a vegetable garden or teaching a child your native tongue. Workaway is an organisation that pair volunteers with hosts all over the world, so you can live how the locals do while picking up new skills.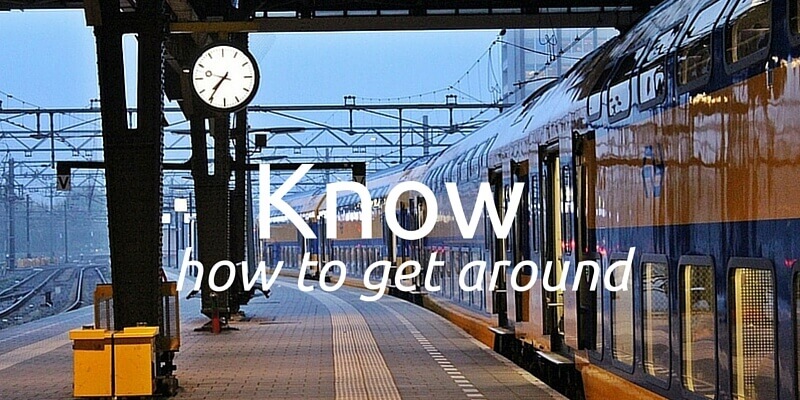 Trains
Rail can be a great way to travel. Not only will you get a seat with a view, its often more relaxing than trying to navigate by car in a strange place.
Europe is made up of relatively small countries that can be easily navigated by train. Spain, France and Germany all have excellent rail networks, but other countries can also be crossed easily. You can even take the channel tunnel that connects the UK with France – now that's a great rail system. Visitors can grab a Eurail pass that gives access to one, two, three, four or all 28 European countries – see which option could suit you here.
Japan is famed for its bullet trains that run express from city to city, but the rest of the country is also well connected with slower services. Visitors to Japan can buy a Railpass at rates locals could only dream of, but you have to make the purchase before entering the country. You can purchase a pass for differing trip durations and select the whole network of specified regional areas. Unfortunately you don't have access to the fastest trains, but the second fastest is included and is still quite nippy.
United States rail company Amtrak operate an extensive network allowing visitors to travel coast to coast by train. Different rail passes are available and are priced according to total duration and number of separate journeys.
If travelling in Asian countries you may find the trains are overcrowded and poorly maintained, unless you have top dollar to spend on the Eastern and Oriental Express of course!
Buses and Planes
Buses are the easier way to get around in East Asia. Compared with Aussie prices travel is cheap, so you can get a long way for your dollar. If you're on a tighter time frame, flying domestic can be a cheap way to clock up the kilometers and see lots of places in a short space of time.
A great way to see how to get from A to B using all transportation is by using Rome2Rio.com. Simply put in your destinations and the search engine tell you how to get there, and estimated prices.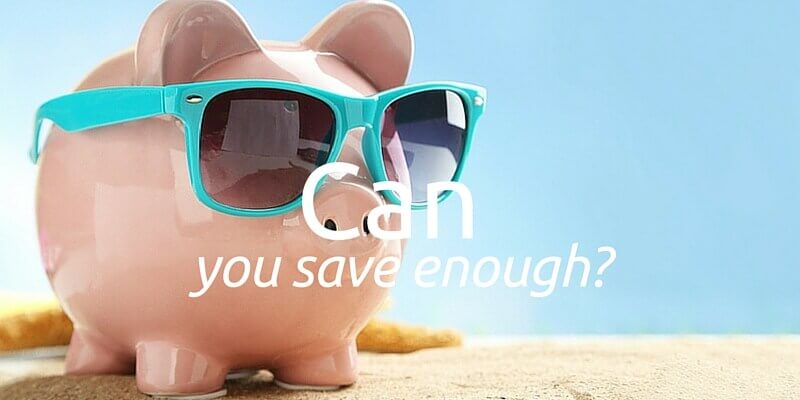 Saving for a holiday can feel like climbing mount impossible, it looks way too far to the top and the thought can make you feel a little nauseous.
The amount you can spend is likely to directly impact where you go and how long for, so it's worth doing a few sums so you know how much to budget for. Countries such as Thailand and Indonesia will likely require a smaller expenditure than more expensive locations like New Zealand, Japan and popular cities in the United States.
If your trip is a few months out, keeping an eye on the exchange rate for your destination can be a great way to save money. Many currency exchange websites allow you to create an alert when the rate hits a set amount, such as this one from XE. Although you might not want your savings in another currency if you get a good rate you can make significant savings, it will also stop you spending it!
If budgets are tight, you might consider compromising on one of your holiday elements. Perhaps fly out of season, opt for inexpensive accommodation, or just go for less time.
If your plans are set and the savings goal is high, take a look at these top tips to be a saving super hero:
Shop less – This sounds obvious, but it's tough. If you're used to buying new tech or clothes regularly you may be surprised just how much cash these habits are eating up.
Ready, steady – cook! Making lunch for work and cooking dinner at home can save a fortune, especially if you're getting your veggies at a bargain price at local farmers markets.
Exercise for free – There are so many free ways to exercise, so if you've got serious saving goals it might be time to wave goodbye to the gym membership.
Get stuck into a good book – Limiting your exposure to ads on TV and getting stuck into a great story can provide escapism on so many levels.
Start selling – This may seem extreme, but selling things you no longer need can generate some extra cash for your trip. You may even find it liberating to live a more clutter-free life!
30 is the magic number – If you want to buy something, wait 30 days. It's easy to impulse buy, so waiting will help you decide if you really want the item.
Drink – All drinks with the exception of tap water cost money. Kick the bottled water habit, chuck the cocktails and banish those beers, or at least drink them at home.
Switch off and maximise efficiency – Get into good energy habits and switch off to save. Additionally, if you can pop in more efficient light bulbs cheaply or make other efficiency savings it could be worthwhile.
Always eat everything in the fridge – Wasting food is like throwing money in the bin, get confident without the cook book and just use what you have.
Try to relax – It's easy to spend when stressed. Taking control can be hard at first, but reigning in the spending has so many benefits, least of all heading away for a great holiday.