About ActewAGL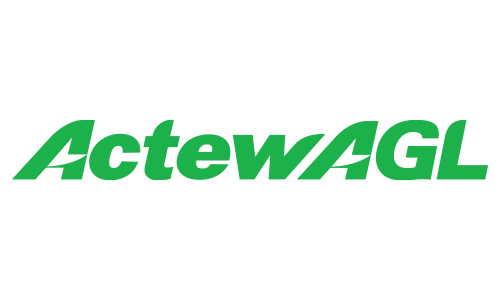 Based in Canberra, ActewAGL is a retail provider of electricity, natural gas, and solar energy to over 195,000 residential and business customers, as well as 145,000 gas customers, across the ACT and NSW.
Recognised as Australia's first joint utility venture, ActewAGL was established by the ACT government-owned corporation Icon Water Limited (formerly known as ACTEW Corporation) and the Australian Gas Light Company (AGL) at the turn of the century in October 2000. These days, the company is split into ActewAGL Retail (owned by Icon Water Limited & AGL Energy LTD) and ActewAGL Distribution (owned by Icon Water Limited and Jemena LTD).
Services offered
Electricity plans
Natural gas plans
Solar/battery storage. You can design a solar system for your home energy needs, add a battery to store solar power to use at night, and more.
Greenchoice (add-on): ActewAGL will purchase your electricity from renewable 'green' sources like wind power, mini-hydro, or solar; at an additional cost to your electricity bill.
Business energy: You can compare energy deals and offers for both large and small businesses in south-east NSW and the ACT.
Energy plans
The types of plans and offers available to you will depend on your postcode, whether you're powering a home or business, and the type of energy plan you want.
ACT or NSW residents looking for a new energy plan can generally choose between:
Customers in both the ACT and NSW also have the options of adding on Greenchoice or choosing solar energy for their homes.
Why choose ActewAGL?
ActewAGL is a local energy company run and managed by Australian locals. If you live or run a business in the ACT or NSW, some of the reasons you should choose ActewAGL are:
It offers great electricity prices
It boasts an award-winning local customer service team
It provides different payment options for customer flexibility
It gives its customers over 76 different ways to control their energy costs (e.g. energy saving tips, old fridge buyback program)
It gives back to the local community by offering sponsorships and supporting fundraising events
It employs more than 800 locals.
Disclaimer: Products and services may not be available in all areas listed. Information, plans, and bonus offers current as of 8/6/2018. T&Cs apply.