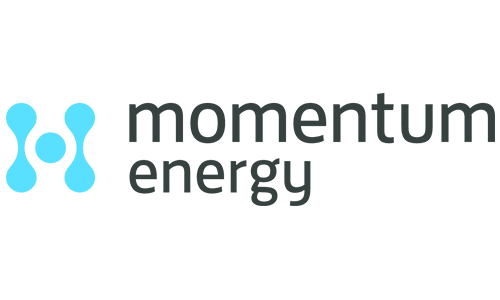 Momentum Energy at a glance
Australian-owned and operated
Residential and business electricity plans in VIC, NSW, South East QLD and SA
Manage your account online
Natural gas available for residents in VIC
About Momentum Energy
Momentum Energy is a 100% Australian-owned power company based in Melbourne. Their parent company is Australia's largest renewable generator (Hydro Tasmania), making them an excellent choice for Aussie customers looking to do their bit for renewable energy.
Momentum sells electricity in VIC, NSW, SA and South East QLD, as well as natural gas in VIC. They have plans for homes, small-to-medium businesses and larger enterprises.
Services offered by Momentum Energy
Whether it's for your home or business, Momentum Energy can help you on your energy journey. The plans available to you will vary based on your location, and you may have the choice between direct debit online, eBilling or your own payment method for these plans.
Electricity for homes
Momentum electricity plans are available for homes in NSW, VIC, South East QLD and SA; however, plan options will vary depending on where you live.
Electricity for businesses
Whether you're a small or medium business owner, there are various plans available through Momentum Energy to keep your company powered. Large commercial or industrial organisations can also contact Momentum to talk through their options.
Gas for businesses and homes
Momentum Energy also offers various plans to supply gas to your home or business for those in VIC.
Plans for those on the move
Some of Momentum's plans available are designed to take the stress out of moving and may even waive standard connection fees. It may also be possible to be connected within one business day.
Compare energy prices with us
If you need an energy quote or want to compare Momentum Energy against some other retailers on our panel, we can help. Our energy comparison service is a free tool that allows you to easily compare gas and electricity prices and plan features from a range of retailers in one place.
We may not have access to all of the products currently available in your area. We do not compare all products offered from all states. At times, certain products and plans may not be available or offered to you.