About Momentum Energy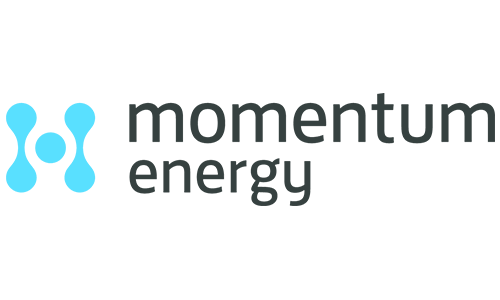 Momentum energy prides itself on offering affordable rates and great service to residential and business customers in Victoria, offering simple energy plans and discounts. They're also 100% owned by Hydro Tasmania – the largest producer of renewable energy in Australia.
After Hydro Tasmania took full ownership in 2009, Momentum Energy has become one of Australia's premier energy retailers across Victoria, New South Wales, and South Australia. Along with providing energy through hydroelectricity, Hydro Tasmania also owns and operates the Huxley Hill wind farm on King Island, plus two diesel-powered stations on the Bass Strait Islands. As a result, Hydro Tasmania is also the largest source of renewable energy in Australia.
Momentum energy prides itself on offering affordable rates and great service to residential and business customers, while focusing on creating innovative products and services. One of Momentum Energy's core values is a commitment "to creating a sustainable future". To live up to this expectation, they place great importance on adhering to and promoting sustainable practices. As proof, Momentum Energy is ISO14001 certified, meaning they meet international standards of being an effective environmental management system (EMS).
While Momentum Energy doesn't provide 100% renewable plans, they ensure cleaner energy is put into the national grid every year.
Services offered
Residential and business electricity plans in Victoria, New South Wales, and South Australia
Service to help you move home/business. You can even get connected in a single business day.
Natural gas (only available in Victoria)
Energy plans
Electricity plans are available for customers in New South Wales, Victoria, and South Australia. Momentum Energy offers the SmilePower Flexi plan, which has no exit fees and no credit card fees.
Natural gas plans are also available for customers in Victoria. However, please note they are offered separately from electricity plans, not bundled together.
Why choose Momentum Energy
Momentum Energy has proven to be a favourite among customers, winning various awards. A big reason for this could be their commitment to transparency when it comes to energy prices, opting to give customers great rates instead of discounts. By doing this, Momentum believes it can help Australians make better decisions.
The convenience of customer service is also a notable feature of Momentum Energy. Not only is it a 100% Australian owned and operated company, but their call centres are also in Melbourne and Hobart. So if you ever need help, you don't have to call overseas to get it.
Finally, the customers of Momentum can have the peace of mind knowing that their electricity provider has access to the most renewable energy in Australia from Hydro Tasmania. In fact, for the amount of energy its customers use every year, Momentum strives to generate an equivalent amount through its renewable sources and put it back into the national grid. This is a wonderful extra for anyone interested in reducing their carbon footprint.