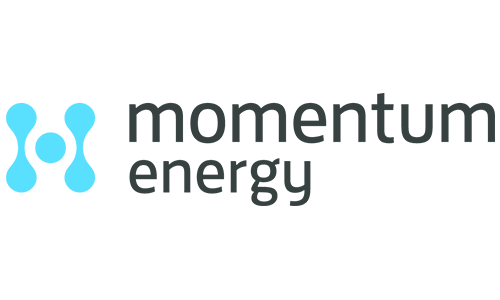 Momentum Energy at a glance
Australian-owned and operated
residential and business electricity plans in Victoria, New South Wales and South Australia
manage your account online
natural gas available for residents in Victoria
About Momentum Energy
Momentum Energy is an award-winning provider that prides itself on offering affordable rates and great service to residential and business customers in various states around Australia. They offer both electricity and gas to customers across Victoria and electricity in New South Wales and South Australia.  Moment Energy is owned by Hydro Tasmania – the largest producer of renewable energy in Australia.
Along with providing energy through hydroelectricity, Hydro Tasmania also owns and operates Flinders Island (a solar power generator with wind energy generation) and King Island (a solar power generator with wind energy generation and the Huxley Hill wind farm).
Some things they're passionate about include:
prices that are simple and fair
supporting renewable energy
providing customer service from right here in Australia.
One of Momentum Energy's core values is a commitment "to creating a sustainable future". To live up to this expectation, they place great importance on adhering to and promoting sustainable practices. As proof, Momentum Energy matches the energy customers use with renewables for electricity on most plans and ensures cleaner energy is put into the national grid every year.
Services offered by Momentum Energy
Momentum Energy can help if you're looking for electricity or gas for your home or business. What's on offer to you will vary based on your location and there may be options to set up a direct debit online, opt for eBilling or choose your own payment method.
Electricity for homes
Electricity plans are available for customers in New South Wales, Victoria, and South Australia. Depending on your location, you may have access to different types of plans. Momentum Energy provides electricity to more than 250,000 Australians.
Electricity for businesses
Whether you're a small or medium business owner or need to compare options for a larger commercial or industrial organisation, there are various plans available through Momentum Energy to keep your company powered.
Gas for businesses and homes
Only available in Victoria, Momentum Energy offers various plans to supply gas to your home or business.
Plans for those who are on the move
There are plans available that are designed to take the stress out of moving and may even waive standard connection fees. It may also be possible to be connected within one business day.