About Powershop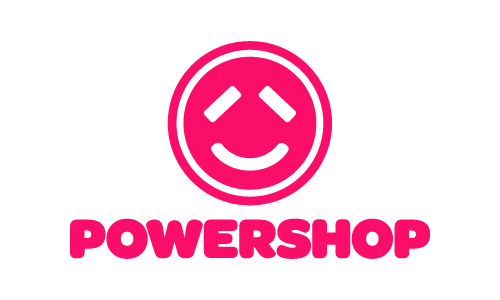 Founded in New Zealand, Powershop is an online energy retailer owned by one of Australasia's largest renewable electricity generators, Meridian Energy. In Australia, Powershop is based in Melbourne and has been established as the nation's greenest power company for three years running by Greenpeace.
Powershop supplies electricity to a range of residential and business customers, with intentions to venture into the gas market in the future.
Services offered
Electricity available in New South Wales, South East Queensland and Victoria.
Solar options available in New South Wales, South East Queensland and Victoria.
Assistance with finding a reputable solar installer through their Solar Advisory Service. Applicable to customers in New South Wales, South Australia, South East Queensland and Victoria.
Energy plans
Powershop gives customers the flexibility of standardised plans, or the option to buy 'Powerpacks'. A Powerpack is a dollar amount of power, which varies in size and price according to the customer's needs. The following Powerpacks are available to purchase (as of June 2018):
Top-Up Pack: Includes the Powershop 'Standard Saver' plan, which includes a discount off base rates.
Online Saver Pack: Provides the best possible discount that's available every day if purchased online.
Spot Specials: Are promotional packs offering bigger discounts than the Online Saver, but are only available for a limited time and have a specific amount of usage.
Future Pack: Secures a discount for a future period, which allows customers to buy and stock up in advance.
Bulk Pack: A discounted rate available to purchase every 60 days and is estimated to cover a customer's electricity usage for three months.
Customers can also opt for 'GreenPower', which allows purchasing as much or as little green power as desired for an additional premium.
Why choose Powershop?
Unlike other energy retailers, Powershop are deeply committed to renewable or 'green power' and boast a quality reputation for customer service. Other reasons why Aussies choose Powershop are:
The choice of buying energy packs to suit different budgets and needs
Helpful app and online tools to better manage electricity usage
Switch a friend and receive substantial credit towards future power bills
Customer's electricity usage is 100% carbon neutral (certified under the Australian Government's National Carbon Offset Standard [NCOS] program)
Free smart meters for residents in New South Wales and South East Queensland
Flexible payment options, including credit card, direct debit and BPAY
Products and services may not be available in all areas listed. Information current as of 5/6/2018. T&Cs apply.