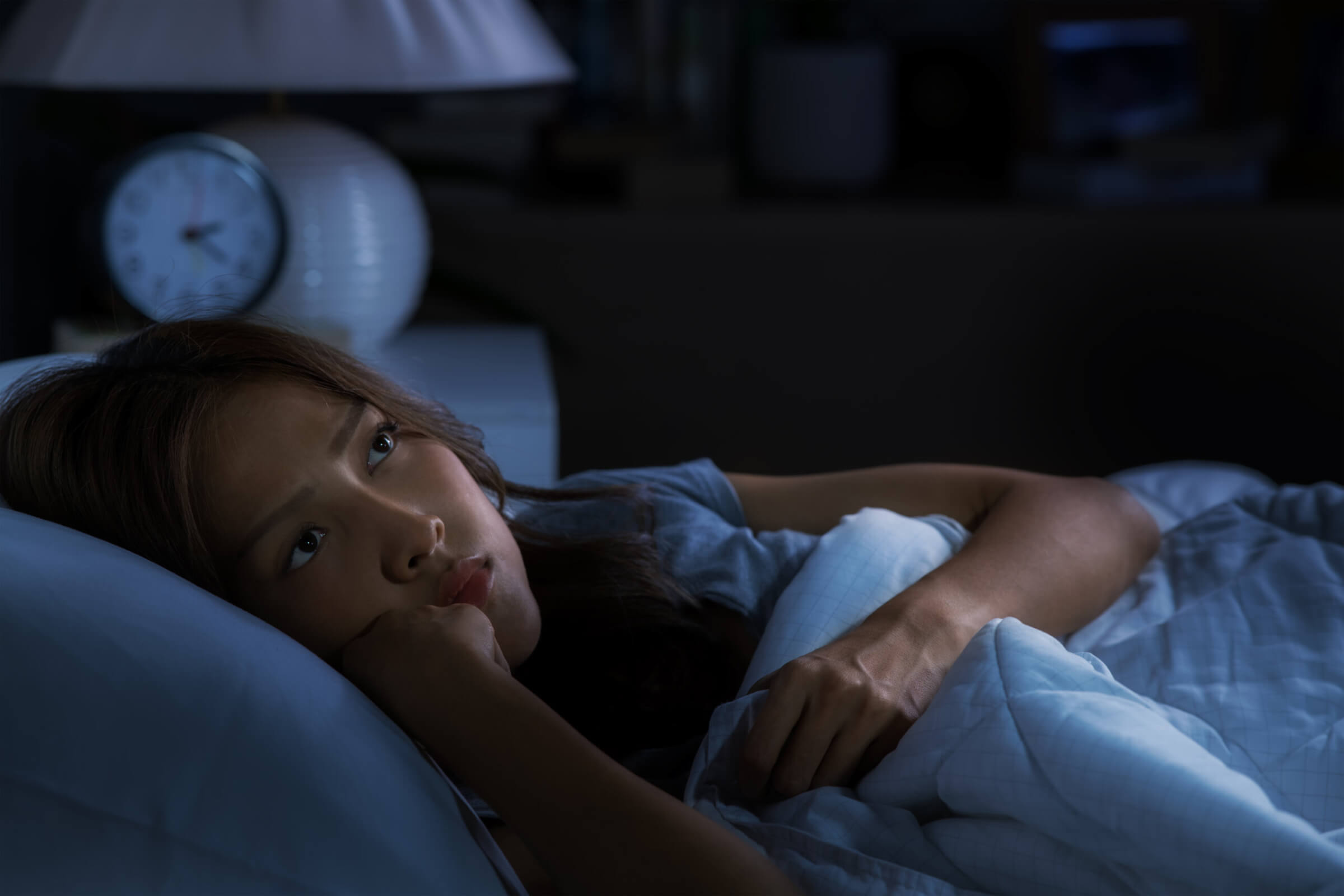 Australians may be excused for being a bit bleary-eyed, after the latest research from Compare the Market* found that one in ten Australians (11.7%) surveyed are getting just five hours of sleep or less every night.
The research also found that only nearly two-thirds (63.2%) of Australians get the recommended hours of sleep between seven and nine hours a night, with the average Australian getting 6 hours and 51 minutes of shut-eye each night.
Queensland is crowned as the most well-rested state in Australia, with the average person getting six hours and 59 minutes, with New South Wales residents following six minutes behind. Rounding out the top three is Western Australian sleepers, who get on average six hours and 50 minutes of shut-eye.
| | |
| --- | --- |
| State | Time asleep |
| Queensland | 6h 59m |
| New South Wales | 6h 53m |
| Western Australia | 6h 50m |
| Victoria | 6h 46m |
| South Australia | 6h 37m |
| Australian Average | 6h 51m |
Australian Capital Territory, Northern Territory and Tasmania have been excluded from the above detailing the state sleep averages due to lower sampling. However, those responses have been included in the Australian average and further breakdowns.
As for which generation has the most beauty sleep? Gen X has on average, five more minutes than the average Australian, sleeping for six hours and 56 minutes. On the other hand, Millennials pulled the short end of the stick, but not by a long shot, with the average Millennial raking in six hours and 50 minutes into their sleep bank.
| | |
| --- | --- |
| Generation | Time asleep |
| Gen Z | 6h 52m |
| Millennials | 6h 50m |
| Gen X | 6h 56m |
| Baby Boomers | 6h 51m |
The research also found that Millennials have the highest levels of sleeping five hours or less, with 12.50% of the cohort getting a less-than-ideal amount of time in bed. Baby Boomers were at similar levels (12.46% of the cohort), while Gen Z was more in line with the Australian average at 10.95%.
Gen X was slightly more modest, with 9.81% of the cohort sleeping five or fewer hours a night.
Compare the Market's research also found that men slept on average five minutes more than their female counterparts (six hours and 53 minutes vs six hours and 48 minutes).
For those Australians who seem to be having trouble sleeping, the most common time to try and remedy this is between 2 am and 4 am each morning, with Google Search spikes in searching for terms such as "how to sleep better" and "how to get better sleep".
Lana Hambilton, Head of Health Insurance at Compare the Market spoke about the importance of getting enough rest for our health.
"Getting quality and enough sleep can be a vital part of having a healthy lifestyle, as often having a sleep deficiency can lead to greater chances of developing chronic diseases such as heart disease, high blood pressure, diabetes and depression, to name a few."
"Being sleep deprived can also mean that people have reduced alertness or slower than normal reaction time, which could lead to potentially harmful situations that people otherwise may not get into.
"In cases where stress is impacting people's sleep, and therefore affecting their everyday life, psychological support for stress may be covered under their private health extras cover," Ms Hambilton said.
-ENDS-
*Compare the Market surveyed 1,003 Australians aged 18 and over in March 2023
Google Search trends are correct as of 12/05/2023
For interviews and more information, please contact:
Noémi Hadnagy | m: 0433 377 252 | e: [email protected]    
Compare the Market is a comparison service that takes the hard work out of shopping around. We make it Simples for Australians to quickly and easily compare and buy insurance, energy, travel and home loans products from a range of providers. Our easy-to-use comparison tool helps you look for a range of products that may suit your needs and benefit your back pocket.
Did you find this article interesting or helpful?