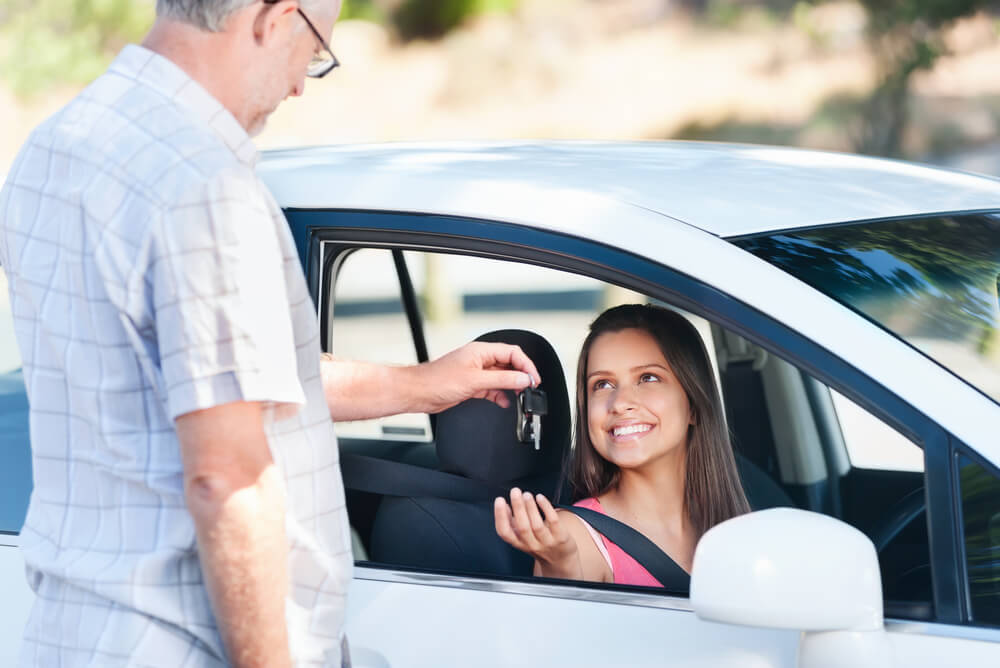 Buying your first car is a coming-of-age milestone. Pinning up the p-plates, filling the glove box with CDs and cassettes and rolling down windows to belt out your favourite song.
Classics like the Corolla, the Commodore and Lancer may spring to mind as quintessential entry-level cars. But which one holds the keys to our young hearts?
Compare the Market surveyed 1,000 Australians aged 18 – 65+ to reveal the country's favourite first car.
The figures reveal how tastes have changed over time, with the introduction of new models and the retirement of the iconic Holden brand.
The humble Corolla named Australia's most popular first car
The Corolla was the most common first car among survey respondents, with 56 people saying that specific model of Toyota was their first. It's unsurprising, given Corollas are one of Australia's most popular cars overall and have been available since the 1960s.
The iconic Ford Falcon was the second-most popular, followed by the Holden Commodore thanks to its popularity in the 80s, 90s and early 2000s.
Top 10 most popular first cars
Rank
Model
Car brand
1
Corolla
Toyota
2
Falcon
Ford
3
Commodore
Holden
4
Camry
Toyota
5
3
Mazda
6
Civic
Honda
6
Magna
Mitsubishi
7
Gemini
Holden
7
Beetle
VW
8
Laser
Ford
8
Yaris
Toyota
9
Torana
Holden
10
Corona
Toyota
Most Australians surveyed could recall their first car. Just 4.5% did not answer, could not remember their first car or have never owned a car.
Of those who did answer, 17.8% were able to specify the brand of the car but not the specific model; however, 86.7% could not provide the manufacturing year of their first car.
Of those that could provide dates, production years ranged from 1924 (for a Willys Overland Tourer) to 2019 (an unspecified Toyota).
Other notable mentions include classic vehicles from the 60s, 70s and 80s. There were several Ford models from the 80s such as the Laser, Fairmont and Ford Capri. Other old classics like 70s Toyotas, Mazda 323s and Morris Minors also showed up in the results.
Taking care of your first car
Compare the Market's General Manager of General Insurance, Stephen Zeller said:
"Buying you first car is an exciting experience but it's important to be mindful of all the maintenance and repair costs involved after purchase," Mr Zeller said.
"Motorists can expect to pay for an annual service, as well as a registration renewal fee of several hundred dollars each year. According to our Bill Shock survey, the average Australian pays roughly $100 for car insurance every month.
"As young drivers are more likely to be involved in accidents, unfortunately they do face higher premiums.
"Less experienced drivers aged under 25 also generally pay a higher excess. That means if you're at fault you'll need to pay more to be able to claim for repairs.
"Having a good driving record can help you save on insurance in future. There are also low kilometre discounts if you're only driving short distances or tend to use public transport.
"If you're still not happy, it may be worth shopping around to see if you can find cheaper cover with a different insurer.
"Ultimately, the best way to protect you and your car is to drive safely and avoid risks and distractions that could steer you off track."
Looking for
car insurance
? Whether it's your first car or a brand-new set of wheels, see if you can save with Compare the Market.
Data based on a survey of 1,000 Australians carried out by PureProfile for Compare the Market.
---
For more information, please contact:
Sarah Orr | 0401 044 292 | [email protected]   
Compare the Market is a comparison service that takes the hard work out of shopping around. We make it Simples for Australians to quickly and easily compare and buy insurance, energy, travel and personal finance products from a range of providers. Our easy-to-use comparison tool enables consumers to find products that best suit their needs and back pocket.
Did you find this article interesting or helpful?