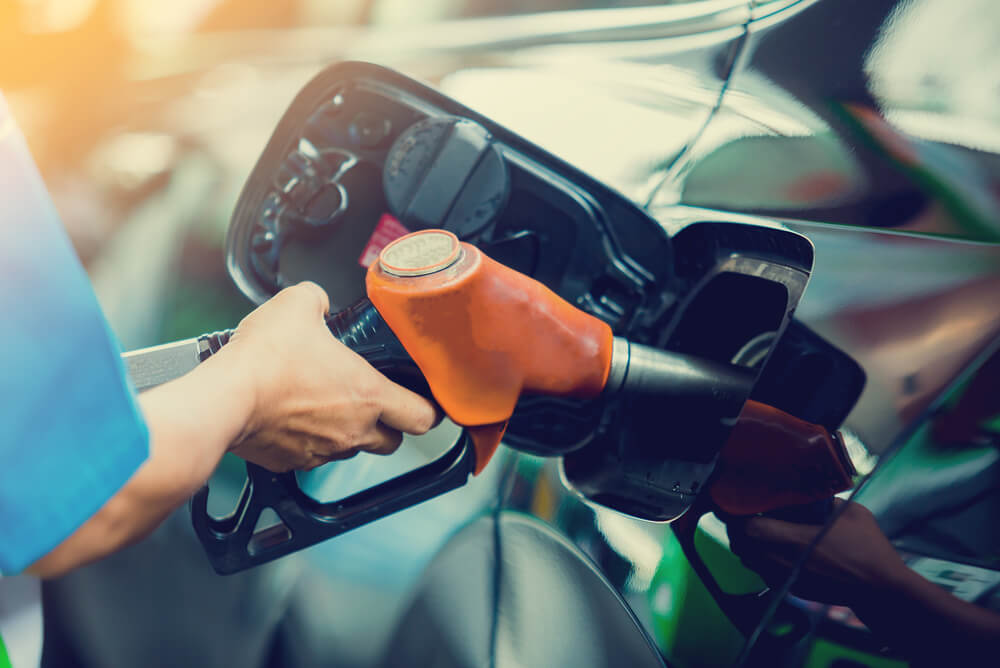 With petrol prices hovering well above the painful $2/litre mark in many parts of the country and experts predicting that high prices will remain for the rest of the year, new research from Compare the Market has revealed that almost two-thirds of people (64.4%) have changed their driving habits*. In fact, as many as two in five Aussies surveyed say they're driving less due to petrol price hikes.
South Australians are seemingly feeling the pinch the most, with over two-thirds (69.4%) claiming that they have changed their driving habits following the increased cost of petrol, with a similar number of Victorians and New South Welshmen making changes to their car usage.
It's no surprise. In July, the nation-wide average for Unleaded 91 was as low as $1.67. By the end of September, it had jumped to around $2.10 a litre – a 25.74% increase.
| | |
| --- | --- |
| States | % of people who have changed driving habits due to rising petrol prices |
| South Australia | 69.4% |
| Victoria | 66.3% |
| New South Wales | 66.1% |
| Queensland | 59.0% |
| Western Australia | 57.5% |
| Australian Average | 64.4% |
Australian Capital Territory, Northern Territory and Tasmania have been excluded from the above detailing changed driving habits due to lower sampling. However, those responses have been included in the Australian average and further breakdowns.
While driving less was the biggest habit change that Australians have made, a further 5.6% have switched to other modes of transport, while another 5.9% say they are working more from home to combat the price rises.
| | |
| --- | --- |
| Impact of increased cost of petrol on driving habit | % of people who have changed driving habits due to rising petrol prices |
| Driving less | 39.7% |
| Switched to other modes of transport | 5.6% |
| Working from home more | 5.9% |
| Taking fewer day trips/holidays by car | 6.6% |
| Carpooling more | 1.2% |
| Considering buying an EV | 3.0% |
| Considering buying a smaller/more fuel-efficient car | 2.4% |
Compare the Market's economic director, David Koch spoke about how rising fuel prices are just adding to the financial pressures many households are facing.
"With petrol prices rising dramatically in the last few months, it's understandable that at some point something's just got to give," Mr Koch said. "And in this case, it's people's driving habits that are on the chopping block.
"While maybe a few months ago it was still viable for people to maybe go out a bit further to shop at local markets to get their produce at a cheaper price, the climbing price of petrol may no longer justify an extra 30 minutes or so in the car, forcing people to pay higher prices at closer stores.
"But people shouldn't take this hit lying down. There are ways that people can still save on petrol that sometimes fade into the background, like shopping around for fuel through one of the many fuel apps out there.
"People may get into a rhythm of going to their local servo that's on their way home or to work, but by shopping around at nearby stations that may be out from the main roads, could result in up to 40 cents cheaper fuel."
Compare the Market's survey also found that it's Millennials (68.3%) and Gen Xers (66.8%) that have had to alter their car usage the most.
| | |
| --- | --- |
| Generation | % of people who have changed driving habits due to rising petrol prices |
| Gen Z | 62.7% |
| Millennials | 68.3% |
| Gen X | 66.8% |
| Baby Boomers | 59.9% |
Compare the Market's spokesperson, Phillip Portman also commented on the rising fuel prices and said that while people may be holding out for relief, the current trend says these prices are here for the long term.
"The national average price for unleaded 91 fuel has not fallen below $2 a litre since mid-September and this high price could become the new norm for motorists," Mr Portman said. "We're seeing higher prices in more cities as the end of 2023 fast approaches, so it's going to be an expensive time for many families.
"Unfortunately for drivers across Australia, these increased prices are due to a 'perfect storm' of factors, including higher wholesale prices, surging oil prices and a weaker Australian dollar against the US dollar.
"Considering there's also another week of the school holidays left in New South Wales and Western Australia, while South Australians are just heading into their holidays, it may put a damper on many trips that have been planned a long time ago. On average, it's costing around 20 cents more per litre to fill up than it did in the winter holidays.
"If you're still considering taking some road trips, it may be worth altering your driving style. Consider being gentle on both the throttle and brake, as dynamic driving can impact your fuel efficiency. Packing light may also increase the car's fuel efficiency, as the extra weight will also drive up fuel consumption.
Mr Portman also said that cutting costs in the short term may lead to long-term losses.
"We know in this cost-of-living crisis, people may cut back on taking their car to their annual service, however, not having a car properly serviced may also be increasing the car's fuel efficiency. And while it may hurt to pay a few hundred dollars to service the car today, with fuel pricing driving up, it may cost people more in the long run if their car is a lot less economic on fuel."
*Compare the Market surveyed 1,004 Australian adults aged 18 and over in August/September 2023
-ENDS-
For interviews and more information, please contact:
Noémi Hadnagy | m: 0433 377 252 | e: [email protected]    
Compare the Market is a comparison service that takes the hard work out of shopping around. We make it Simples for Australians to quickly and easily compare and buy insurance, energy, and home loans products from a range of providers. Our easy-to-use comparison tool helps you look for a range of products that may suit your needs and benefit your back pocket.
Did you find this article interesting or helpful?