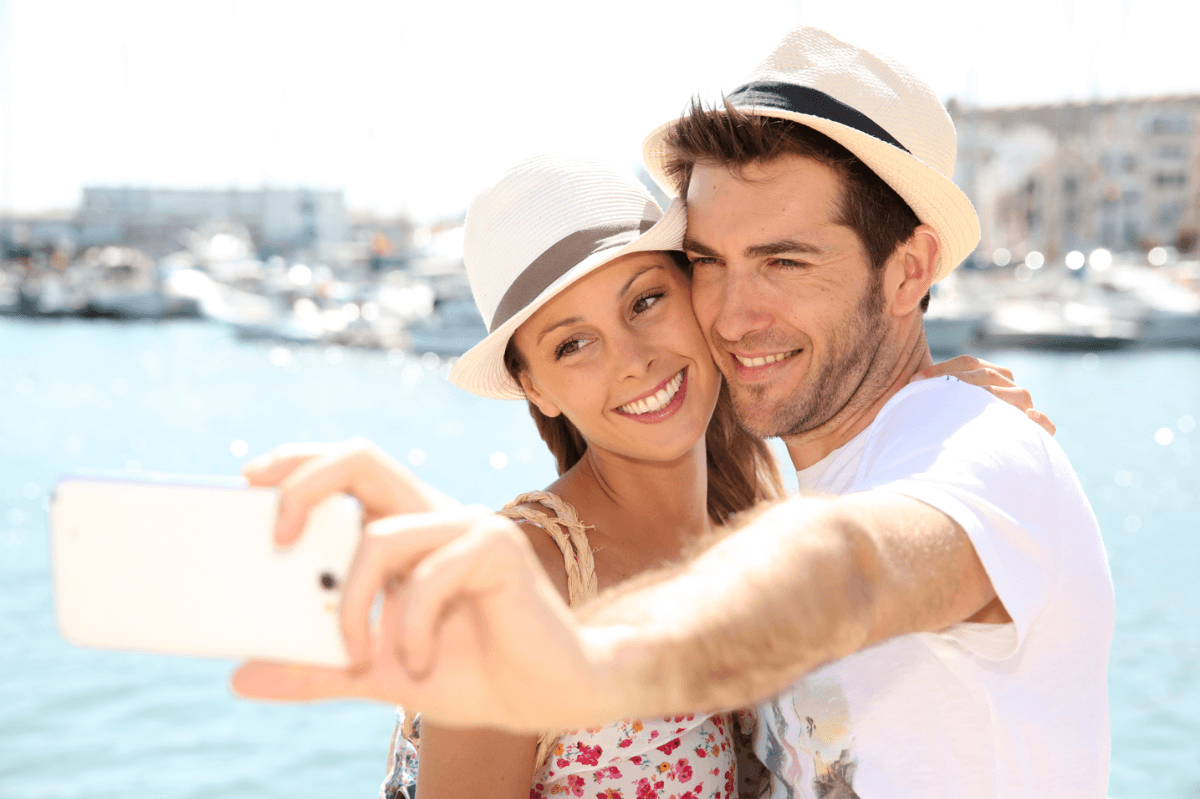 With international borders reopened and cruise ships setting sail from Australian ports again, Compare the Market warns that holidaymakers may be stung with astronomical fees if the worst happens at sea by not taking out the correct travel insurance.
Cruising is a very different type of vacation from most domestic and international holidays. As a result, many of the protections and safeguards offered by some travel insurance policies, health insurance providers and even Medicare won't apply as soon as your ship leaves an Australian port.
Compare the Market's travel insurance expert and the General Manager of General Insurance, Adrian Taylor, says it's vital for anyone heading on a cruise to adequately protect themselves as soon as they make a booking.
"Contrary to popular belief, not all travel insurance policies cover cruises, so you need to find a policy that specifically covers this," Mr Taylor explains. "Ideally, you want to take out comprehensive travel insurance with cruise cover as soon as you book your trip, so you're covered if you need to cancel or postpone your cruise for scenarios outlined by your policy's Product Disclosure Statement (PDS)."
However, Mr Taylor warns that a little-known rule around cruising in domestic waters could catch many Australians out and leave them significantly out of pocket if the worst happens at sea.
"What many people don't realise is that even if your ship isn't leaving Australian waters, you won't be covered by Medicare or private health insurance when your ship departs the port," Mr Taylor explains. "Without adequate travel insurance with cruise cover, you may be forced to fork out for medical expenses, medical evacuations and more."
Travel insurance for cruise holidays common inclusions
Travel insurance for cruise holidays common exclusions

Overseas and onboard hospital and medical fees
Medical evacuations at sea
Cabin confinement if you become ill
Cancellation fees for pre-booked arrangements
Delays or rescheduling fees
Missed departures or pre-paid onshore trips
Personal belongings you lose, that become damaged or stolen luggage and personal belongings in general
Additional expenses
24-hour emergency assistance
Marine rescue diversion.

Terms, conditions, limits and exclusions apply. Be sure to check your policy's PDS.

Pre-existing medical conditions
Lost, damaged or stolen belongings you leave unattended
Loss or injury caused by intoxication, drug use or risky/unlawful behaviour
High-risk sports or activities
Travelling against government advice (check smartraveller.gov.au for updates)
Acts of war, terrorism or natural disasters.
Meanwhile, the COVID-19 pandemic has made cruising one of the riskiest types of holidays available. A positive diagnosis before or during the cruise could turn your dream getaway into a holiday nightmare.
"We know that some cruise lines will offer refunds if you test positive for COVID-19 within a set period before your departure date," Mr Taylor says. "Depending on the period between your intended departure date and your cancellation date, your cruise line may offer you a credit to redeem on a subsequent cruise."
"However, to avoid any disappointment and give yourself peace of mind, we encourage all holiday goers to take out a travel insurance policy with cover for COVID-19 as soon as they book their trip."
If you test positive for COVID-19 on your cruise, you'll be required to isolate for seven days. You can only leave isolation after seven days if you have no symptoms. Close contacts, including those you share a cabin with, may also be required to quarantine for seven days. Other rules you'll need to follow to board a ship in Australia include:
Being fully vaccinated against COVID-19 if you're over 12 (unless you have a medical contraindication)
Receiving a negative PCR result 72 hours before boarding or a negative Rapid-Antigen Test (RAT) within 24 hours of boarding
Wearing masks and physically distancing when indoors, when embarking and disembarking and when social distancing isn't possible on the cruise
Holding a valid passport with at least six months remaining after your return date (it's currently taking at least six weeks to process new passports due to unprecedented demand, although you may be able to pay a priority fee of $225 for faster service).
"We also know that due to the impact of the COVID-19 pandemic, cruise lines operating in Australia must follow strict protocols to treat anyone who may become infected onboard," Mr Taylor says.
"This includes access to trained staff who can treat COVID-19, conduct medical assessments relating to COVID-19 and provide intensive care levels of support for confirmed cases."
Australians can learn more about travel insurance for cruising here.
Mr Taylor's top tips for maximising your cruise for as little money as possible
Shop around. Just as you'd look for the best deals at the supermarket, do the same when booking a cruise. Don't just look at the price of your ticket; look at what discounts, perks and bonuses a cruise company will throw in. Some may allow you to add certain packages for free or at a reduced cost, while others may offer onboard spending money, free drinks, free internet and dining packages.
Where you sleep impacts cost. If you opt for a luxury cabin or a suite with ocean views, you could be forking out hundreds more than an underground room with no windows or balcony.
Ask for a better deal or upgrade. Some cruise lines or travel agents may be able to offer extra perks or discounts if you ask. While this will vary between cruise lines and agents, you may be able to receive onboard spending or dining credit, free or discounted beverage packages, cabin upgrades or even a cheaper upfront cost.
Know what your booking fee includes. Despite the misconception, your cruise ticket won't always cover all activities, food and drinks. You may need to pay more for these extras, which could leave you significantly out-of-pocket when onboard. If you're planning on drinking alcohol and fine dining, it may pay to spend a little more upfront. However, this may not be the better option if you're happy to take advantage of the food and drinks included in your ticket price and just pay for an extra alcoholic beverage or two. The best way to know what's included is to read the fine print on your terms and conditions.
Avoid travel in the peak season. In Australia, the peak time for cruising is between November and March, so cruises during this time may be more popular and expensive. You may be able to take the same cruise at a different time of the year for a lower price.
Know where your cruise departs. A cruise departing a different city may be cheaper, but will it still be more affordable if you have to travel to these cities to depart on your cruise? Similarly, ensure your cruise returns to your home city or you'll need to pay for your return home.
For more information, please contact:  
Phillip Portman | 0437 384 471 | [email protected]
Compare the Market is a comparison service that takes the hard work out of shopping around. We make it Simples for Australians to quickly and easily compare and buy insurance, energy, travel and personal finance products from a range of providers. Our easy-to-use comparison tool helps you look for a range of products that may suit your needs and benefit your back pocket.
Did you find this article interesting or helpful?