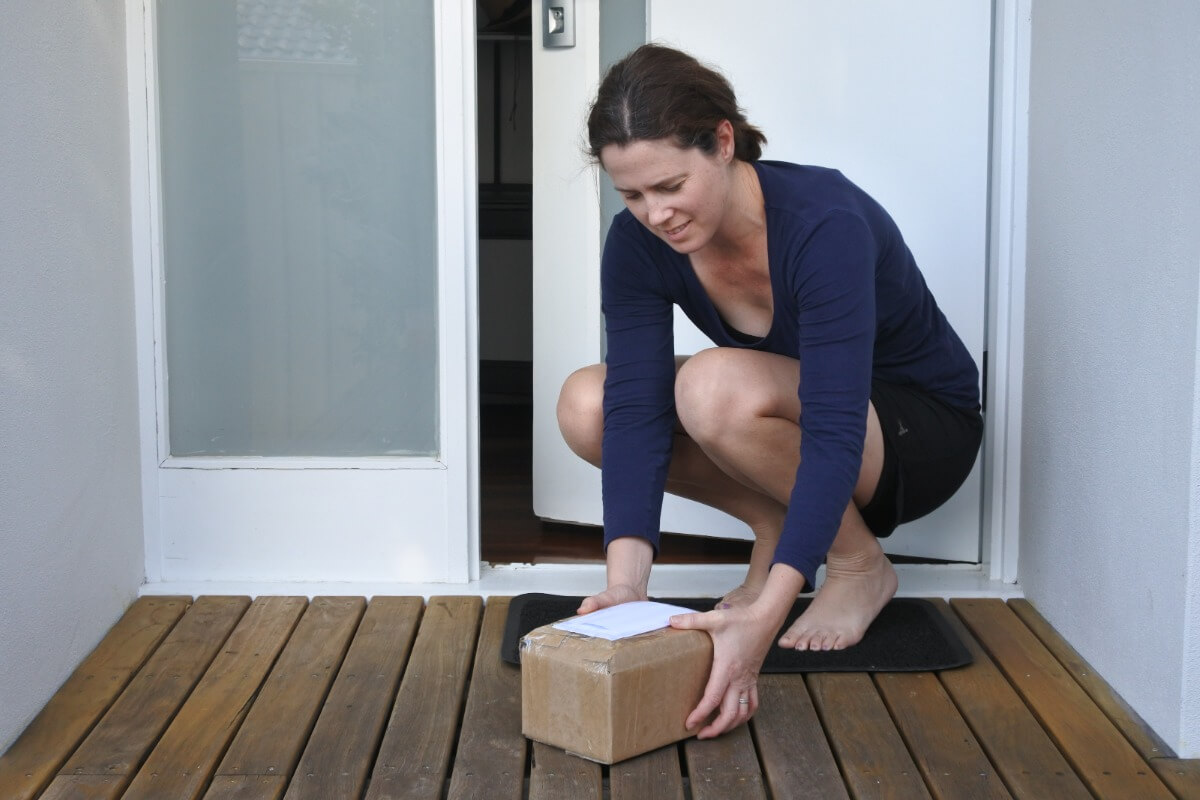 Hundreds of thousands of Australians are shopping up a storm online as Christmas approaches for another year, but Compare the Market is warning people that stolen packages and parcels may not be covered by their contents insurance policy.
On average, Australians will spend $716 on Christmas this year, so an unexpected Christmas burglary could rob you of more than just holiday cheer. Compare the Market's General Manager of General Insurance, Adrian Taylor, says that despite the misconception, contents insurance usually won't cover delivered items or presents that go missing from your porch, letterbox or outside the confines of your home.
"If you found a bargain at the Black Friday sales, went a little crazy during the Cyber Monday deals or spent way more than you should have on the office Kris Kringle, you may be surprised to hear that your contents insurance usually won't cover many items that goes missing from your front step," Mr Taylor explains. "Instead, it's likely an issue you'll need to take up directly with the company that delivered your packages or the retailer where you purchased your items from.
"However, it's worth noting that if you consent to packages being left on your property without tracking or the requirement of a signature, you may struggle to get a refund or your stolen packages back."
In most cases, insurers will only cover some items that are left in secure areas like garages or storage places that you share with other people and if there's evidence of forced entry. Similarly, there may be a maximum limit you're able to claim and items that may not be covered at all, including:
Gift cards, cheques and cash
Laptops, tablets and other digital accessories
Mobile phones
Smart devices.
"You're best to check your insurer's Product Disclosure Statement, specifically around their policies for contents in the open air," Mr Taylor says.
According to Australia Post, its delivery service is suitable for sending items valued at $100 or less and compensation may be offered to this value if items are lost or damaged. If you're sending anything over $100, you can take out Extra Cover up to $5,000 to protect your Australia Post Christmas deliveries. You may also be able to take out additional cover to protect your purchase, depending on the online store you buy from.
"When ordering items online or sending gifts, you may also want to opt for Registered Post, which will require a signature on delivery," Mr Taylor says. "This gives you some peace of mind when ordering presents online."
Mr Taylor says there are various ways you can protect your parcel from thieves, including:
Delivering packages to your work or an address where someone will be home
Having items sent to a PO Box, parcel locker or local post office so that you can pick them up safely
Opting for click-and-collect purchases, which allow you to shop online and pick up items from a specified location.
However, Mr Taylor says that contents insurance can come in handy when gifts and other deliveries are already in your home.
"Depending on your policy, contents insurance may be able to cover presents and other items if you're robbed," Mr Taylor says. "From gifts that are already under the tree to presents stored away before the jolly man in red arrives on Christmas Eve, contents insurance can also prove valuable during fires, flooding or other weather events – depending on the level of cover you take out.
"However, if you've purchased big-ticket items like gaming consoles, jewellery and whitegoods, ensure you update your policy to cover the amount it would cost to replace these items. Also, keep receipts as proof you purchased them. This could prove useful if the worst happens and you need to claim.
Similarly, Mr Taylor warns Australians to be careful leaving presents in their car over the festive period, as their car insurance policy may not cover them.
"Some personal items may be covered by car insurance if they're stolen from your car, but it would depend on what the gift was and whether your policy covered it," Mr Taylor says. "Always read your Product Disclosure Statement carefully for the full terms of your policy and avoid leaving presents in your car or areas visible to potential thieves."
Mr Taylor's top tips for protecting Christmas presents.
Deter thieves with security measures. We know that home security systems, alarms, cameras and motion-censored lights can deter potential thieves, which could prove beneficial during this time of the year.
Never advertise that you're not home. Whether you're TikToking, tweeting, posting your BeReal or using any other form of social media, never promote that you're not home. Similarly, be careful when posting your flashy Christmas gifts on social media, as you're essentially advertising them to potential thieves.
Know the value of your gifts. It's easier to know how much cover you'll need by assessing the worth of your belongings and presents. Consider writing an inventory, storing your receipts in a safe place and taking dated photographs of your gifts before you wrap them, so you've got proof if the worst happens.
Review your contents insurance policy's PDS. Whether you're taking out a new policy or you already hold one, know exactly what's covered and if you'll be able to claim if your gifts go missing. There may be limits and restrictions in certain scenarios, so read your Product Disclosure Statement (PDS) carefully.
For more information, please contact:
Phillip Portman | 0437 384 471 | [email protected]
Compare the Market is a comparison service that takes the hard work out of shopping around. We make it Simples for Australians to quickly and easily compare and buy insurance, energy and travel products from a range of providers. Our easy-to-use comparison tool helps you look for a range of products that may suit your needs and benefit your back pocket.
Did you find this article interesting or helpful?