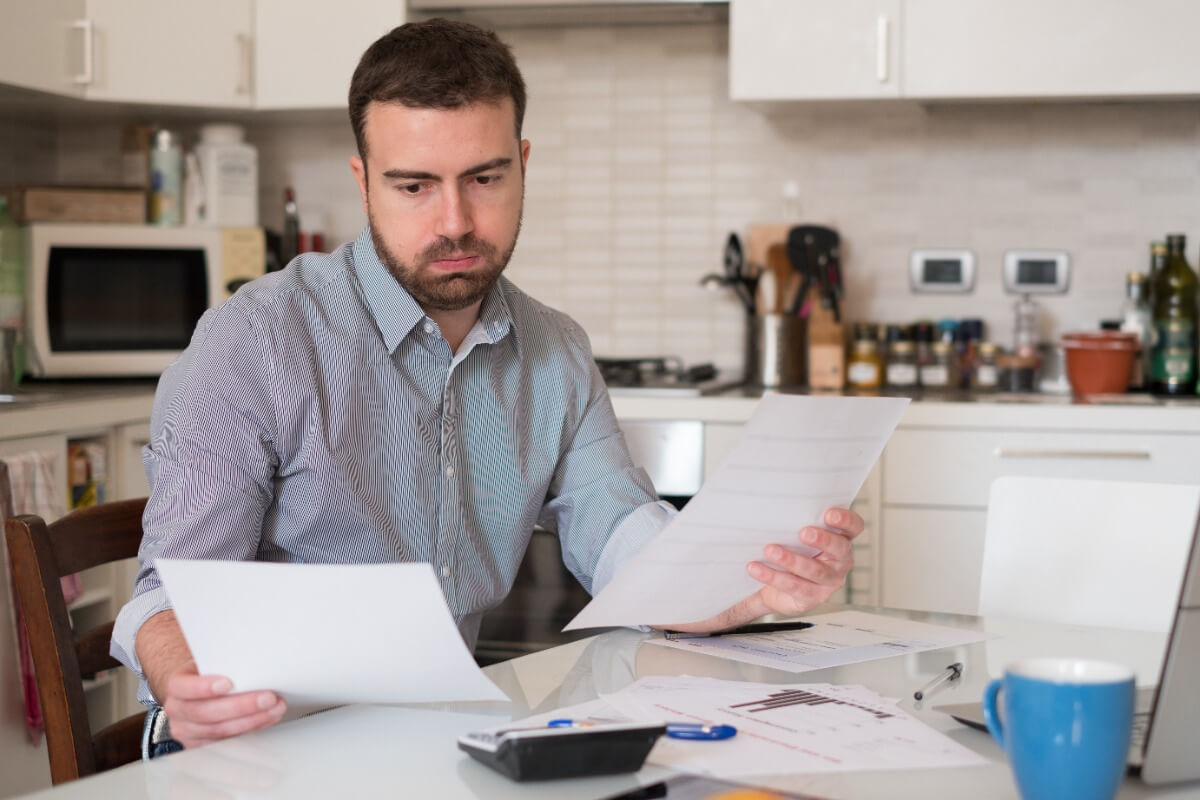 Millions of Australians could be about to see their health insurance premiums increase, with some of the nation's biggest health funds, including Bupa, NIB, GMHBA, Qantas and Frank, confirming that prices will rise after a temporary pause.
From 1 October, these health funds will increase their premiums by an industry average of 2.9%, but the exact percentage increase varies between funds and individual policies. The increase will mean that some Australians will be forking out as much as $170 a year more than they currently are for cover.
| | |
| --- | --- |
| Health fund | 2023 average increase |
| NIB | 2.72% |
| BUPA | 3.39% |
| GMHBA | 2.33% |
| Frank | 2.33% |
| Qantas | 2.72% |
Lana Hambilton, Head of Health Insurance at Compare the Market, explained that while the increase may seem unfair as Aussies face the cost-of-living crisis, these health insurers delayed rises by more than six months to give their members extra time.
"Typically, health funds adjust the price of their premiums on 1 April, but to help Australians manage the cost-of-living crisis and to make up for lower volumes of claims made during the height of the COVID-19 pandemic, many chose to delay their premium increases in 2023.
"Other funds like AHM, Medibank, AIA and HCF who delayed their rates have now passed the increases onto customers, but the time has now come for other major health insurers to do the same. Just as you've experienced higher prices in your day-to-day life, the reality is that it's costing more to treat patients and provide a high level of healthcare. Australia's health funds have no choice but to pass these costs on to customers."
Around 4.1 million Australians with Bupa, 651,000 with NIB (including Qantas) and 370,000 customers under the GMHBA umbrella (including Frank) will soon receive a notification from their health fund, detailing their premium increase if their policy is impacted.
One Compare the Market customer with a Qantas Gold Complete Hospital Plan with $750 excess received a letter explaining that their policy will increase by just $2.75 a month ($33) a year. However, another customer with a Bupa Silver Plus Prime $500 Excess plan will see their monthly premium rise by $14.44 a month ($173.28 a year).
"This just shows us that your health insurance premiums are determined by many different factors, such as your health fund, which policy you hold, where you live, your level of cover and whether you hold a couples, family or single policy," Ms Hambilton said. "We also know that the average increase varies between funds, so now could be a good time to ensure you're getting the most value from your policy.
"If your circumstances and health needs have changed, also ensure you're on the right policy to suit your needs. You may be able to save money by switching providers for similar coverage or by changing from a more comprehensive policy to a reduced level of cover that still caters to your health needs and requirements. We also know that there's still pressure on the public system, so maintaining a private hospital policy is a key way to ensure you receive inpatient hospital treatment when you need it, as you can avoid the public waiting list by seeking treatment in a private hospital."
In addition to comparing the price of policies, Ms Hambilton said there were many rewards and perks on offer to help Australians save even more with their health insurance.
"These health funds want your business and there are a number of attractive perks, offers and rewards available for new customers," Ms Hambilton said. "Some are offering several weeks for free, while others are waiving some waiting periods, just to name a couple of the offers available to help sweeten the deal. You may even be able to access exclusive well-being and reward programs.
"Just be mindful that free periods, perks and rewards are usually available for a limited time on eligible policies, so ensure that you're factoring this in when weighing up your options."
Ms Hambilton said there were other things to weigh up when looking for health insurance.
Cheaper doesn't always mean you'll save
While there are many policies available and different levels of hospital insurance tiers, you'll usually receive fewer inclusions if you opt for a lower level of cover. As such, choosing a level of cover that caters to your health needs is vital.
Don't pay for what you don't need
While comprehensive policies have the most inclusions, it comes at the price of higher premiums, and you may be paying for inclusions you don't require. If your health circumstances have changed, you may be able to switch to a lower hospital insurance tier that still includes everything that's important to you.
You won't need to re-serve waiting periods
If you switch policies, your new fund will recognise any waiting periods you've already served on the services you held previously. However, you'll still need to wait for any new or upgraded services and benefits.
Read the terms and conditions. Before switching or taking out a new policy, ensure you've read your policy brochure carefully. Be aware of any inclusions or exclusions, as well as any waiting periods, excess amounts and more, as these can vary between funds.
For more information, please contact:  
Phillip Portman | 0437 384 471 | [email protected]
Compare the Market is a comparison service that takes the hard work out of shopping around. We make it Simples for Australians to quickly and easily compare and buy insurance, energy and travel products from a range of providers. Our easy-to-use comparison tool helps you look for a range of products that may suit your needs and benefit your back pocket.
Did you find this article interesting or helpful?