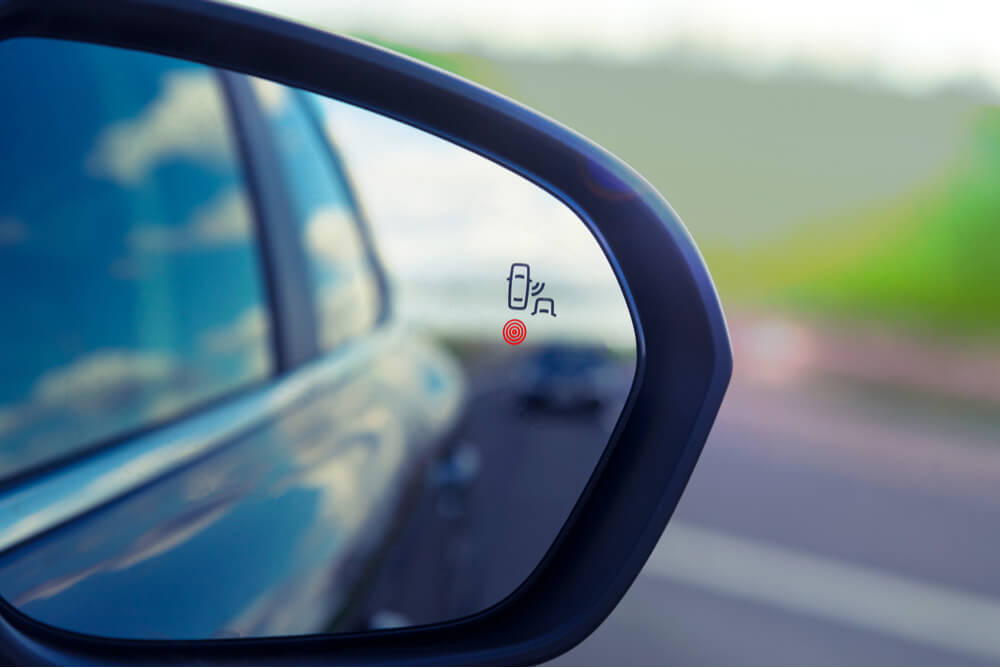 That old car may be all that you can afford right now, but it shouldn't cost you your safety.
Cars made before 2002 account for over a third of all crashes according to the Australasian New Car Assessment Program (ANCAP).
But the oldest cars often belong to the least experienced drivers who are either learning or just getting their independence on the road.
New data, based on insurance quotes from Compare the Market, shows that sixteen-year-olds (learner drivers) on average own cars made 13.6 years ago.
Drivers aged between 17 and 24, as well as drivers aged over 75 years, also owned older cars on average compared to motorists aged 25 – 74 who have an average car age between 7.4 and 8.5 years old.
Broken down by gender, the data reveals male drivers are even more likely to own/drive an older car. Sixteen-year-old males had an average car age of 15 years, compared to sixteen-year-old females who had an average car age of 11.3.
Vehicles produced in the mid-late 2000's, while safer than cars made before 2002, still lack a suite of modern safety features and tech that newer vehicles come with as standard.
| | | | |
| --- | --- | --- | --- |
| Age of driver | Average age of car | Average car age for males | Average car age for females |
| 16 | 13.6 | 15.0 | 11.3 |
| 17 | 13.1 | 14.5 | 11.2 |
| 18 | 12.3 | 13.6 | 10.5 |
| 19 | 11.3 | 12.6 | 9.7 |
| 20 | 10.4 | 11.7 | 8.9 |
| 21 | 9.8 | 11.1 | 8.4 |
| 22 | 9.3 | 10.5 | 8.0 |
| 23 | 9.1 | 10.1 | 8.1 |
| 24 | 8.8 | 9.9 | 7.7 |
Comparing the data for all age groups, there is a clear trend. The dotted lines in the chart below help to highlight the different vehicle age trends that younger and older drivers have.
Average car age based on driver's age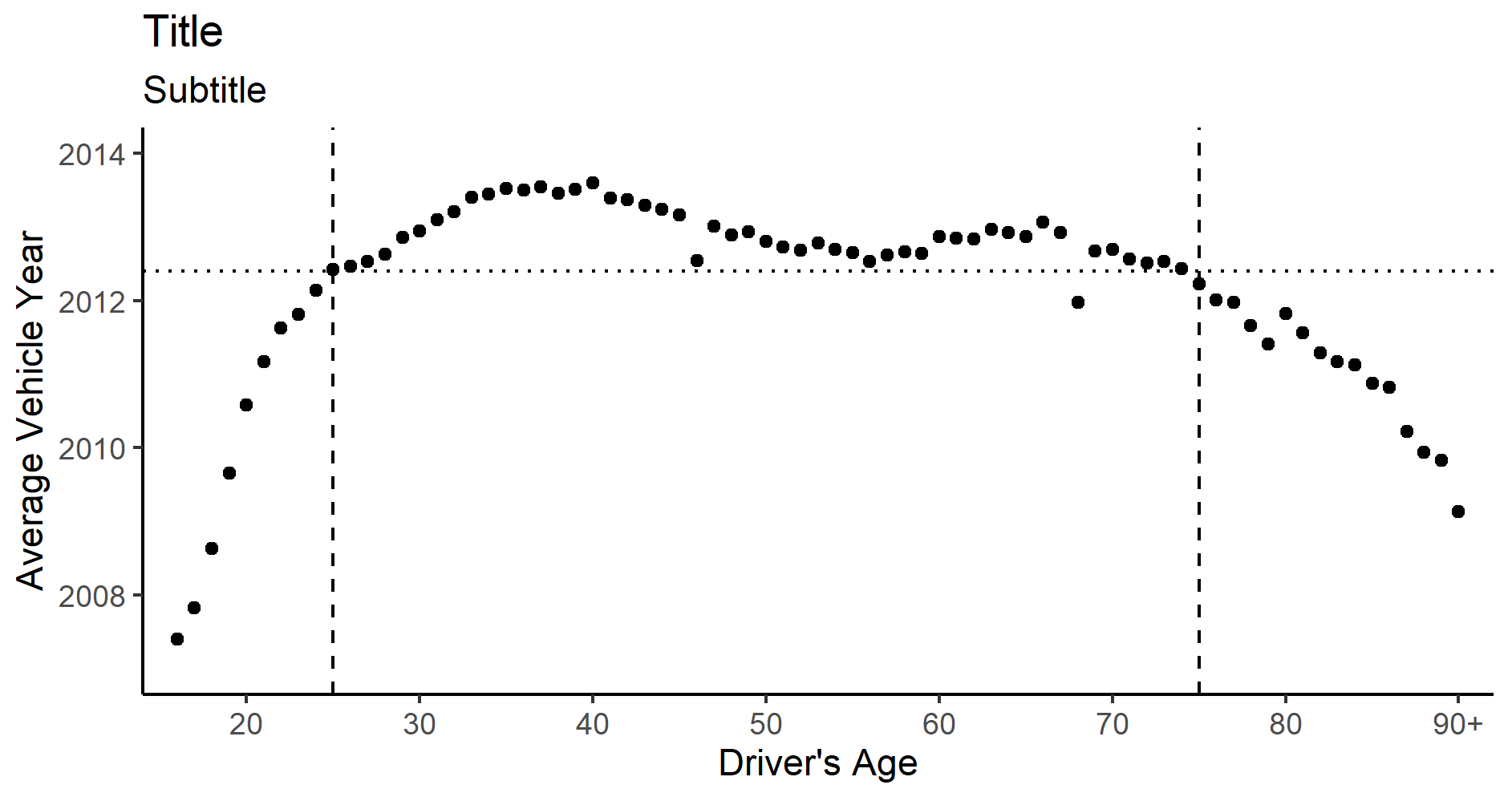 Based on car insurance quotes completed through Compare the Market between 01/01/2021 and 31/12/2021.
Several factors impact on why these younger drivers are more likely to be in older cars including affordability and being handed down the family car.
The need to make old cars safer
One in five people killed on Australia's roads are under the age of 25. We also know older vehicles are more likely to be involved in accidents.
So what can be done to improve their safety? Small investments could include:
Collision avoidance systems: using mounted cameras, GPS tracking and programming, there are several driver assistance systems from GPS manufacturers like Garmin and Navman that come with lane departure warning and forward collision detection. These work by alerting the driver with visual and audio cues giving the driver time to react. Cost: $300-$450+
Blind-spot warning: aftermarket blind-spot monitors work by having a sensor connected to a warning light that lights up when an object is detected in the vehicle's blind-spot. The light could be on a clear overlay installed to wing mirrors or built into the vehicle's A-pillar. Cost: $200-$300+
Parking sensors: installing parking sensors can help prevent accidents at slow speeds when reversing or driving forward, as the sensors give an audible warning when the car gets closer to an object. Many sensors give louder warnings the closer you get to the object. Cost: $100-$270+
Rear-view camera: while older cars have a rear-view mirror, installing a rear-view camera behind the car helps give a clearer picture of what's directly behind the vehicle. These cameras are connected to a display mounted on the dashboard or over the rear-view mirror and turn on when the car is in reverse. Cost: $100-$240+
While each of these aftermarket upgrades costs a couple hundred dollars, they do have real benefits.
The Insurance Institute for Highway Safety in the USA, found in a study that forward collision warning system could reduce rear-end crashes by 27%.1
In an interview with Compare the Market, ANCAP's Director of Communications and Advocacy noted the best safety tech for driver safety were airbags and electronic stability control (ESC) however, these were almost impossible to retrofit to older cars.
"The way airbags and ESC systems work are built into the car and they can't be installed as aftermarket parts, but they provide some of the best results for occupant safety and the safety of other road users. That's why it's important to look for these safety features when purchasing a new car."
Whilst not all safety technology can be installed in older cars, there are many options available that can be.
Compare the Market's General Manager of General Insurance, Stephen Zeller, notes that safety modifications do still need to be declared to your insurer.
"Not all modifications are acceptable to the insurer so it is important to declare any changes as soon as possible to the insurer, so the car's market value can be adjusted accordingly," Zeller says.
"It's possible that adding safety tech can lower your insurance premiums, as the safer a car is, the less risky it may be to insure. Of course, that change needs to outweigh any increased cost to insure those modifications."
"Even if you do save money on insurance," Zeller adds further, "it might take a few years to recoup the cost of upgrading your car but saving money on insurance is not the focus here; it's your car safety. Making our cars safer – especially when it comes to our young people – is always a worthy investment."
Sources:
1 Advanced driver assistance. Insurance Institute for Highway Safety. 2021.
Did you find this article interesting or helpful?