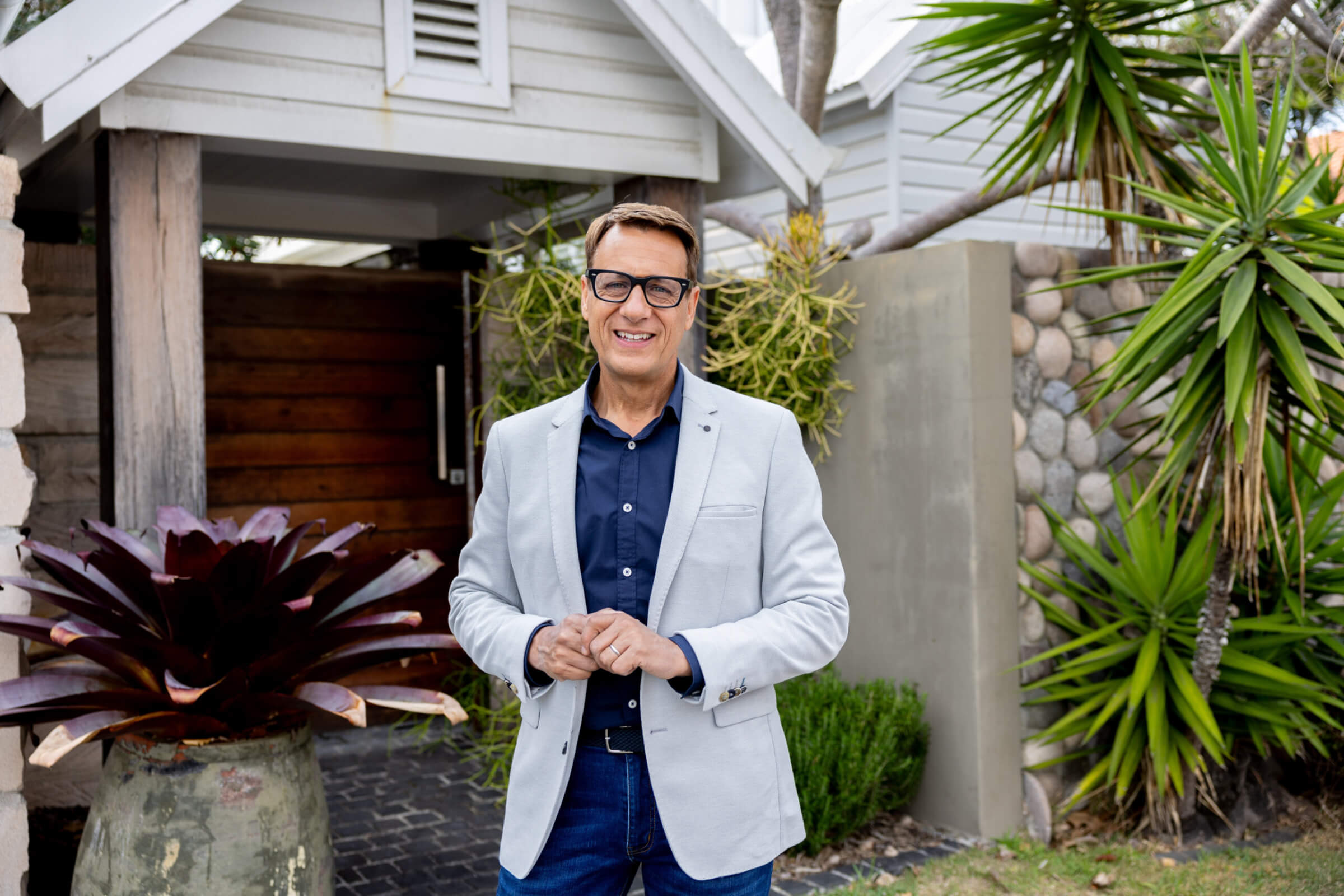 Property guru Andrew Winter has become the latest voice to join Compare the Market's team of experts, to help people take control of their mortgages and attain the great Australian dream of homeownership. 
With over three decades of experience in real estate, the Selling Houses Australia host brings a wealth of knowledge to the role which will see him lead commentary on property news and trends. 
Following a year of rate rises, rental shortages, and increased demand for property, Mr Winter said he was keen to speak out on issues impacting mortgage affordability. 
"Owning a property can be one of the most rewarding life experiences but – as we've seen over the past few years – it's not always an easy ride," Mr Winter said. 
"We want to arm Australians with the tools they need to make the most of their property journey, pay off their debt faster, and keep building savings along the way.
"I know the team at Compare the Market is incredibly passionate about helping people save. Whether you're a first home buyer, a long-time investor or a keen renovator, it's crucial to seek out a competitive rate."
Over the past eleven years, the experts at Compare the Market have helped millions of Australians look for savings on their household bills, through one-to-one support, digital services and consumer advocacy. 
Mr Winter joins the Compare the Market team alongside Economic Director David Koch, health expert Ginni Mansberg and travel sage Catriona Rowntree. 
Compare the Market CEO Rob Clancy said he was excited to work with Mr Winter on new campaigns to underline the importance of comparison. 
"We're at the start of a very important chapter for the business, which will grow the impact we can make for our customers," Mr Clancy said. 
"There has never been a more important time to help Australians understand their options by comparing, switching and saving, wherever savings are available."
For more information contact:
Phillip Portman | 0437 384 471 | [email protected] 
Notes for editors
Compare the Market is a comparison service that takes the hard work out of shopping around. We make it Simples for Australians to quickly and easily compare and buy insurance, energy, travel and home loans products from a range of providers. Our easy-to-use comparison tool helps you look for a range of products that may suit your needs and benefit your back pocket.
We want to help our customers understand their options, switch to better deals, and potentially save thousands of dollars over the life of their loan.
Did you find this article interesting or helpful?