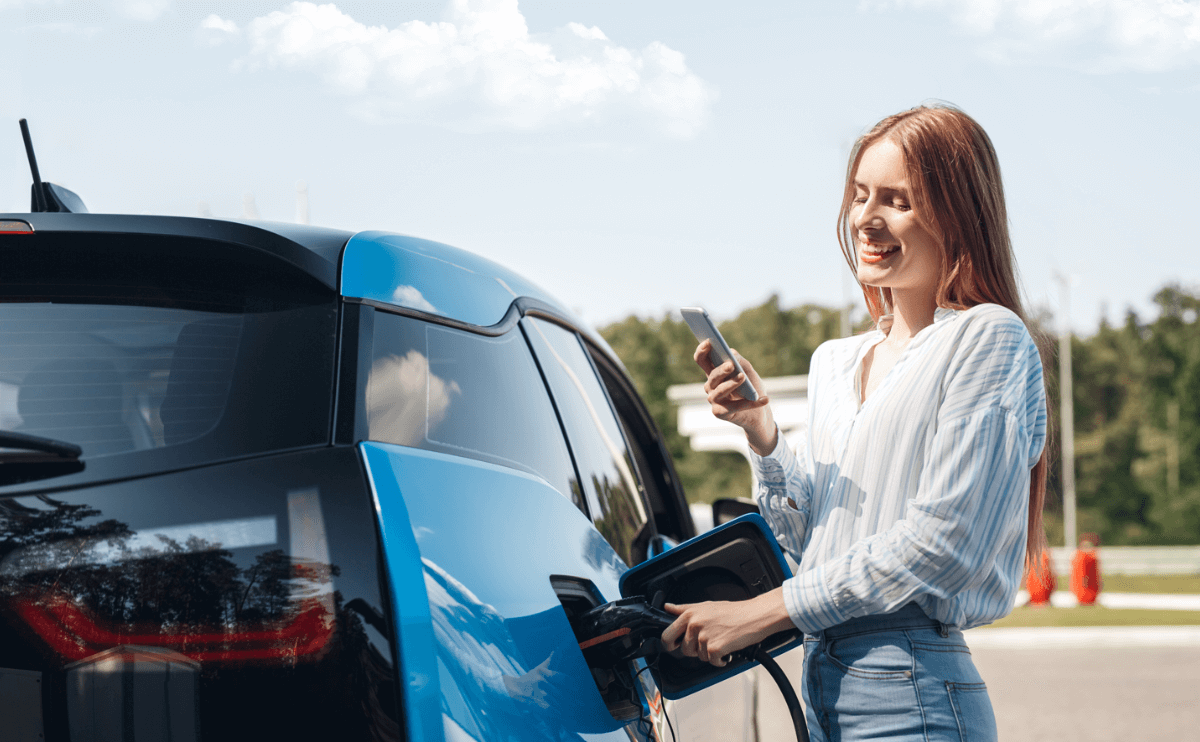 Australians will soon be able to access new technology that will make it easier for electric vehicle (EV) owners to charge their car if it runs out of power on the road, according to Compare the Market.
Currently, if an EV runs out of electricity, the most likely solution is that the vehicle will have to be towed to the nearest charging station so the battery can be topped up. While we've become used to charging our mobile phones and devices with portable chargers, Compare the Market's General Manager of General Insurance, Adrian Taylor, says the technology isn't quite there yet for EVs.
"The charging infrastructure required to charge an EV isn't mobile, and regular portable battery packs and chargers can't safely charge the high-voltage batteries of an EV," Mr Taylor says. "Thankfully, new technology is looking to change that, which should give those looking into purchasing an EV peace of mind on the roads."
According to Mr Taylor, RE:Start is a Melbourne-based tech company that's working on a portable charging pack the size of a suitcase that can top up an EV with 50 to 100kms of range. Currently in a trial phase, RE:Start is also developing an on-demand app-based service for their portable charger and a smaller, more compact charging box that will be fitted to some RACV roadside assistance vehicles to service RACV customers.
In 2021, RACQ unveiled new tow trucks equipped with EV charging capabilities to help drivers in Brisbane get back on the move if their EV runs out of juice. Meanwhile, in the USA, SparkCharge was the first company to provide "charging-as-a-service" (CaaS) in 2018, and now offers portable charging packs for individual sale or a mobile charging service that comes to customers when they need it.
Putting the power in your hands
Mr Taylor says that this new technology is a game changer for EV owners here in Australia.
"Running out of power and being stuck out on the road is one of the biggest fears Australians have regarding electric cars," Mr Taylor says. "While charging stations and networks are expanding, there are still plenty of roadways out there currently without the infrastructure to keep you topped up."
Taylor says that currently the most likely option for an EV that's out of power is a tow to a location where it can be charged before it can keep moving. Not only is this inconvenient, but it also takes a lot of time. With this new technology, the power to keep moving could be stowed in the boot of your car, and it just takes 30 minutes before the car is ready to keep moving.
"As EVs become increasingly popular throughout Australia, there will be greater demand for these charging options," Mr Taylor says. "EV owners will have greater peace of mind for longer journeys out of town as we see this technology develop and become available to the public in the near future."
Does roadside assistance work differently for EVs compared to petrol and diesel cars?
While EVs can be covered by the same roadside assistance policies as internal combustion vehicles, there are a few differences in what a technician is able to do because the parts and functions of the engines are completely different.
"An electric engine has fewer moving parts, but it can be harder to service by roadside assistance crews if it experiences a breakdown," Mr Taylor says. "A petrol or diesel car has more things that can go wrong, but it's generally easier for an experienced roadside technician to fix the problem and get the car moving again."
Mr Taylor says that fortunately for customers, one thing that isn't different is price.
"Roadside assistance providers charge the same fees as they would a petrol or diesel car of the same make and model, which will be a relief for EV owners who typically pay a higher price when they buy their car in the first place," Mr Taylor says.
What to look for in roadside assistance for an EV?
Taylor explains that there are a few things for EV owners to look out for when searching for a roadside assistance policy:
Top-up charging: This is pretty rare at the moment and only a couple of roadside assistance providers offer it, but some can top up your car to keep it moving without a tow.
High Voltage Aware technicians: EV car batteries are high voltage and can be dangerous if not serviced correctly. More and more roadside assistance companies are ensuring their staff have High Voltage Awareness training so they can service an EV safely.
Towing terms and conditions: As your EV may likely need a tow it's important to understand the rules regarding towing. How far will they tow your car? Will they be able to tow it to a secure facility if they cannot reach a charging station or authorised repairer? Will you have emergency accommodation and transport costs sorted? There's a lot to pay attention to, but it's important to know what's covered.
"Beyond those EV-specific concerns, you should weigh up roadside assistance policies as you would for a petrol or diesel vehicle," Mr Taylor says. "For example, how much does it cost and what repairs or services are included?
"With that sorted, you can hit the road with peace of mind knowing support is available if something goes wrong on your journey."
For more information, please contact:
Chris Ford | 0411 560 116 | [email protected]  
James McCay | 0450 930 374 | [email protected]
Compare the Market is a comparison service that takes the hard work out of shopping around. We make it Simples for Australians to quickly and easily compare and buy insurance, energy and travel products from a range of providers. Our easy-to-use comparison tool helps you look for a range of products that may suit your needs and benefit your back pocket.
Did you find this article interesting or helpful?