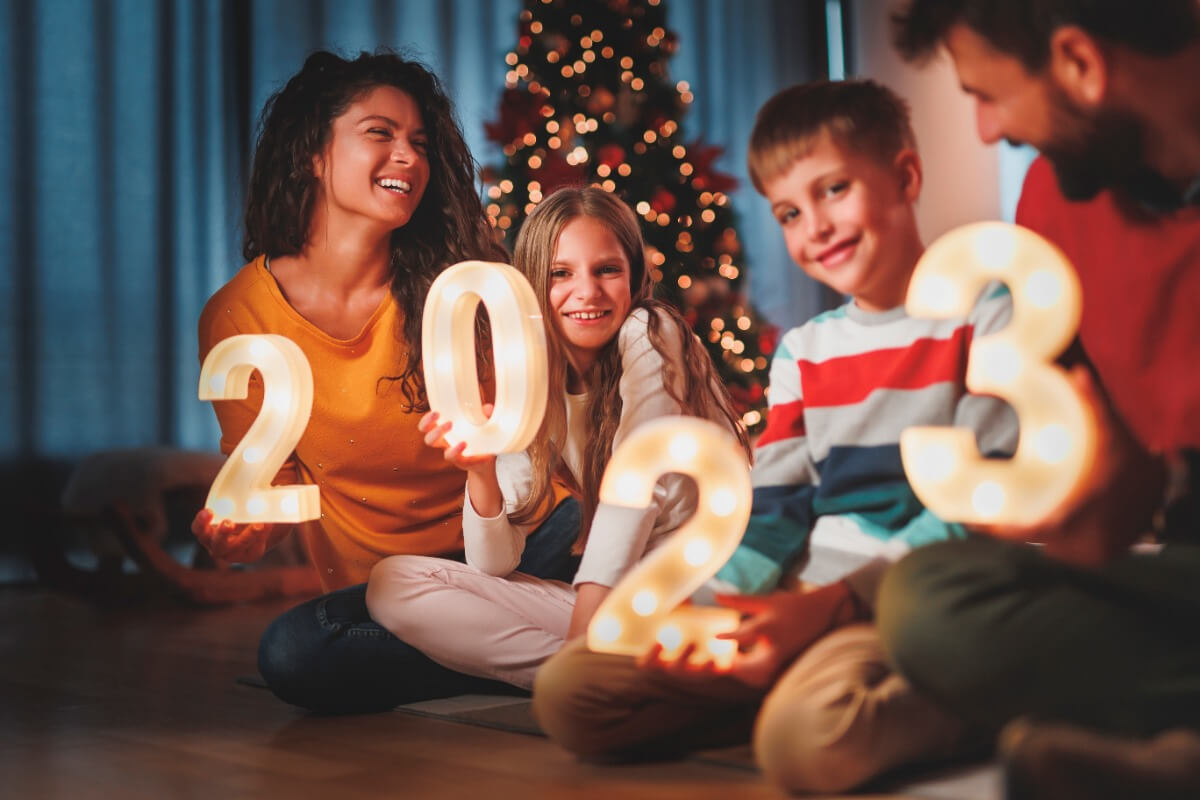 Many Australians will be tightening their belt in the New Year, with research from Compare the Market showing that saving more money is one of the top resolutions ahead of 2023.
The comparator's latest survey found that more than a third of Australians (42.6%) say they will stash away more cash in the New Year – an unsurprising statistic, according to Compare the Market's Chris Ford.
"This year has proven difficult for many people across the country who have been blindsided by repeated interest rate rises, soaring energy costs, pain at the petrol bowser and ballooning inflation," Mr Ford says.
"Wages aren't keeping up and we can expect to feel the pain well into 2023. Some of us are dipping into our savings to pay for daily expenses and to keep up with rising interest rates. It makes sense that so many Australians have vowed to save more in the New Year."
It comes as 65.3% of Australians admit to feeling regularly stressed by their finances, with data also showing that:
61% of people claim they've shopped around to find cheaper groceries
nearly half (48.4%) have cut back on eating out and takeaway meals
a quarter (25.4%) have looked for a better deal on their holidays.
"While there's no denying that the cost-of-living crisis will continue to hurt the hip pocket for quite some time, it's important to know that there are ways to claw back cash not only on everyday expenses but on big purchases as well," Mr Ford says.
"For example, we know the energy market is changing on a daily basis, so if it's been more than three months since you last reviewed your plan or compared it against others on the market, you could be paying more than you need to for your gas or electricity supply," Mr Ford says.
"Similarly, when your insurance renewals come through, compare, and see if you could save by switching policies. A few minutes of research could leave more cash in your pockets.
"And, with fuel prices fluctuating in regular cycles, take the wheel and use fuel comparison apps to track down better prices in your area. For instance, if you're filling up a 50-litre tank and can find fuel that's 20 cents a litre cheaper at another convenient location, you're saving $10 each time. It all adds up and can help Australians achieve their savings goal."
Meanwhile, the "New Year, new me" mantra appears to ring true for many Australians, with 37.6% vowing to live a healthier lifestyle in 2023 and one in 10 planning to cut back on smoking and drinking.
"Cutting back on alcohol, smoking and vaping not only benefits your overall health but is another way to easily grow your savings in the New Year," Mr Ford says. "If you spent $50 a week on alcohol but cut it out completely, it would leave $2,600 extra in your pocket. Even halving that would boost your savings account by more than $1,000. It's a big difference."
The research also revealed that more than one in five (22.2%) Australians have the resolution to go on a holiday, 15% of people say that want to be more environmentally conscious and 12.6% are hoping to get a new job. It also found that Australians are making resolutions around:
Buying a new home (9.3%)
Purchasing a new car (6.2%)
Finding love (6%)
Getting a pet (3.5%).
The research found that those from Gen Z are most likely to list multiple resolutions, including saving money, living a healthier lifestyle, buying a home, going on a holiday, purchasing a pet and finding a new job. Millennials are most likely to list giving up smoking and drinking as a resolution, while Baby Boomers over 55 are most likely not to make a resolution at all.
Mr Ford also offers his top ways to save money and grow your savings in the New Year.
Shop around. Whether you're buying groceries, fuel, insurance or other necessities, do your research ahead of time and pay the least amount possible. Take advantage of any discounts on offer. It doesn't make sense to pay more than you need to for the goods and services you need.
When it comes to energy and insurance, put your bill under the microscope. If you've been with the same retailer or provider for some time, ensure you're still on the best possible deal with them or consider whether you would benefit from switching to another plan or product. If your circumstances have changed, it could also be a worthwhile time to update your details.
Maximise savings through rewards programs and apps. Major supermarkets allow you to "boost" within apps to maximise your ability to earn points, which can be redeemed for store credit. Similarly, check if there are any discounts or savings available for signing up for a store or restaurant's perks program and remember to flash your app or card whenever you make a purchase.
Don't miss out on hidden rewards. Insurers, energy retailers, roadside assistance programs and more may offer exclusive deals and discounts, simply for being a member. Check if there are any discounts available and utilise them where you can.
Make the most of rebates and discounts. You may be entitled to an array of rebates, concessions, discounts and more if you're a concession card holder or a student, or even if you hold a Seniors Card. Check with individual retailers if you're entitled to any discounted rates or rebates.
For more information, please contact:
Phillip Portman | 0437 384 471 | [email protected]
Compare the Market is a comparison service that takes the hard work out of shopping around. We make it Simples for Australians to quickly and easily compare and buy insurance, energy and travel products from a range of providers. Our easy-to-use comparison tool helps you look for a range of products that may suit your needs and benefit your back pocket.
Did you find this article interesting or helpful?