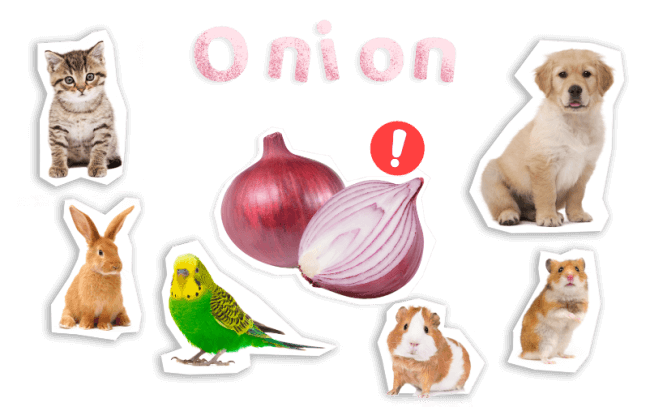 A bit of onion can spruce up even the blandest of human dishes, but it's something that can potentially poison many breeds of dogs, hamsters, cats, rabbits, guinea pigs and birds.2, 10, 11, 16, 17 Onions contain thiosulphates and disulfides, which can result in diarrhea, vomiting, rapid heart rate and breathing, small gastrointestinal issues and potentially lethal haemolytic anaemia.3
Be wary that no matter if an onion is raw, cooked, dehydrated or in powder form, it may still be harmful,3 so you'll also need to be cautious if feeding your pal anything that contains onion.
The size of your pet and how much they eat can typically determines the severity of symptoms they'll experience. When it comes to dogs, for example, just 2.5g (0.08oz) of onion per one kg (2.2lbs) of body weight can be harmful.17
So, a pug that weighs around eight kg (17.6lb) could be poisoned by as little as 20g (0.70oz) of onion. On the other hand, a bigger dog such as a rottweiler that weighs around 50kg (110lb) may notice symptoms if they consume 125g (4.4oz).
Of course, it's still not recommended you feed your pet any amount of onion, as it could still make them extremely ill.