The Middle East is rich with historical sights, cultural experiences and exquisite culinary journeys. It's home to enchanting deserts, incredible mountains, plus cities both ancient and modern.
If you plan on visiting the Middle East, you could take out travel insurance, as it can help pay for various expenses if something goes wrong.
In this article, we'll cover:
getting travel insurance for your trip to the Middle East
things to include in your policy
what you won't be covered for
our top travel tips for visiting the Middle East
Will travel insurance cover me for the Middle East?
Depending on your circumstances, needs and budget, you can get travel insurance for a number of countries in the Middle East. However, if you decide to travel against the Australian Government's Department of Foreign Affairs and Trade's (DFAT) recommendations, you may not be covered for any claims you make.
How do I know if a country has an active travel warning?
DFAT's website Smartraveller contains up-to-date travel warnings for countries around the world, as well as information about that country and advice if you're travelling there, such as:
health concerns,
laws and customs,
dangerous areas and crime, plus
other travel tips.
If a travel warning is put in place after you get travel insurance for a country in the Middle East, such as the United Arab Emirates, you may be covered for cancellations.
The terms and conditions around trip cancellations may vary significantly between insurers. It's vital to check the level of coverage a travel insurer may provide for a country if an active travel warning arises. You can find out more by reading the specific Product Disclosure Statement (PDS) provided by your insurer.
Is the Middle East a popular travel destination with Australians?
While the Middle East isn't the most popular travel destination for Aussies, it's still home to incredible sights and experiences, including the birthplace of the ANZAC legend, Gallipoli.
The Australian Bureau of Statistics (ABS) notes that in 2019, 290,300 Australian residents returned from trips to North Africa or the Middle East.1 This includes:
United Arab Emirates: 57,500
Lebanon: 49,800
Turkey: 45,500
Israel: 29,000
Iran: 20,100
What should my travel insurance for the Middle East include?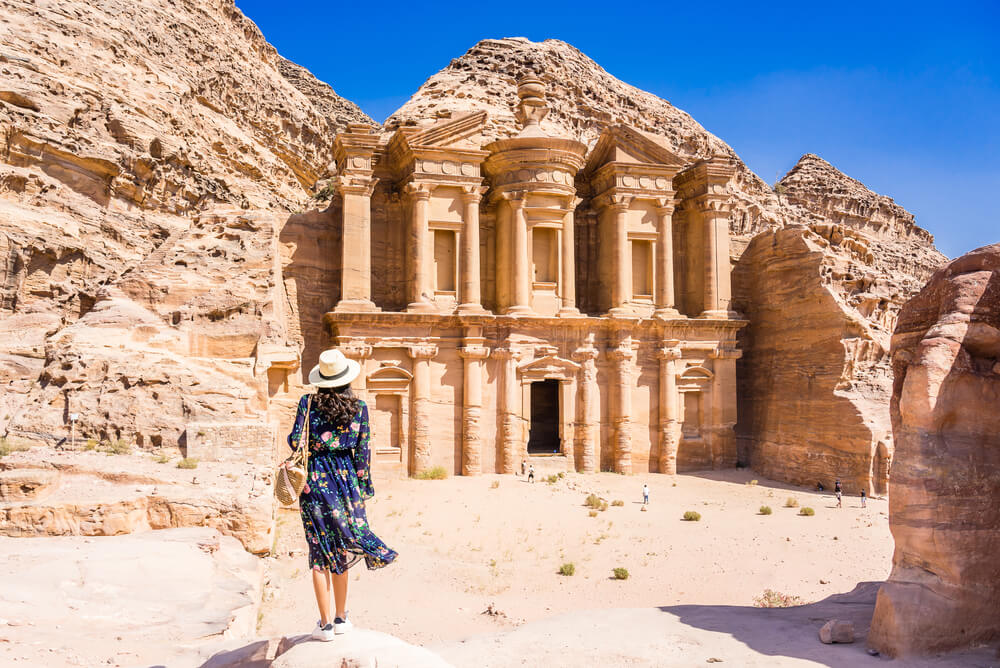 Travel insurance can give you peace of mind by providing financial support in the case of unexpected events. Different insurers will offer policies that can cover a variety of circumstances, so it's vital to know what's covered before embarking on your holiday. To ensure you know what you're purchasing, always read the PDS of any policy you're considering for your trip.
When it comes to travelling to the Middle East, you may want to check that your travel insurance includes coverage for the following.
Medical expenses and 24/7 assistance
Imagine you're visiting Petra, Jerusalem or Istanbul, and you trip and roll your ankle and need medical attention. While it's unpleasant to think about, events like this could potentially derail your trip and leave you with a large medical bill.
Travel insurance can help cover hospital expenses and medical costs, including evacuation back to Australia if necessary (which can be very expensive). It can also provide 24/7 assistance. You may even be covered for injuries that occur during a hijacking or terrorism incident.
Medical expenses cover and 24/7 assistance is essential for any holiday, and is often included in travel insurance from basic to comprehensive policies.
Cancellation cover
While you may get a refund if your flight or accommodation is cancelled, you can still lose deposits or even the full amount you paid for other bookings. Whether your camel riding experience or your entire Middle Eastern adventure is in jeopardy, travel insurance can provide cover for cancellations that are out of your control.
Personal belongings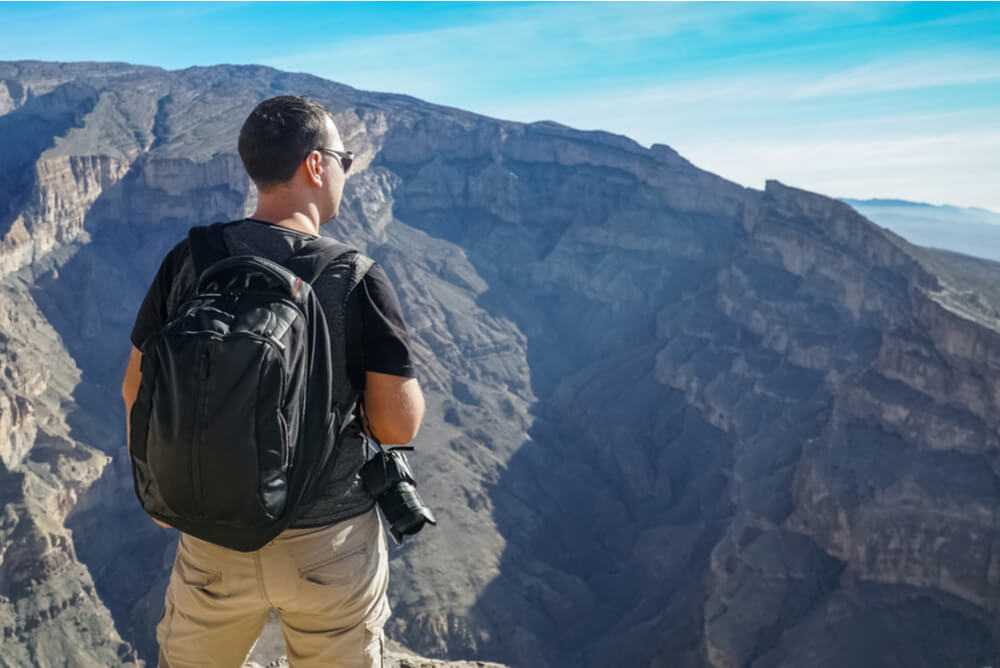 From your clothing, camera and personal devices to travel documents and passports, travel insurance can cover the cost of replacing lost or stolen goods up to a set value.
This can also cover luggage lost in transit or wallets and cash stolen by crafty pick-pockets while you're shopping in Cairo's Khan el-Khalili bazaar. Travel with the peace of mind that you're financially protected with travel insurance.
The level of cover you receive, and what you're covered for, will vary among insurers. It is important to read the fine print of any policy you're considering purchasing before you buy travel insurance for your trip.
Common travel exclusions to watch out for
Travel insurance can provide cover for a range of scenarios, but it won't cover everything. Check the PDS to know what is covered or not. Exclusions can differ between insurance providers, but some common ones may include:
Terrorism and armed conflict. While you could be covered for medical expenses if you're hurt in a terrorist attack or hijacking incident, you may not be covered for any lost, damaged or stolen belongings. Furthermore, any events relating to war, invasion, armed conflict or civil insurrection generally aren't covered by travel insurers. While terrorism and armed conflict can happen anywhere, the risk is higher for several locations in the Middle East.
Breaking the law or reckless behaviour. Laws in Middle Eastern countries may be more strict than Australian laws. If you break them or act recklessly, you'll likely invalidate your travel policy and your travel insurer won't cover any claims.
Failing to look after your belongings. Keep an eye on your belongings. While travel insurance can cover theft, if you're careless and fail to secure your bag (by leaving it on the seat of a hire car, for example), you might not be covered.
Travelling to a country with an active travel warning. As mentioned previously, travelling to a country with an active travel warning will likely void your cover.
Our tips for travelling to the Middle East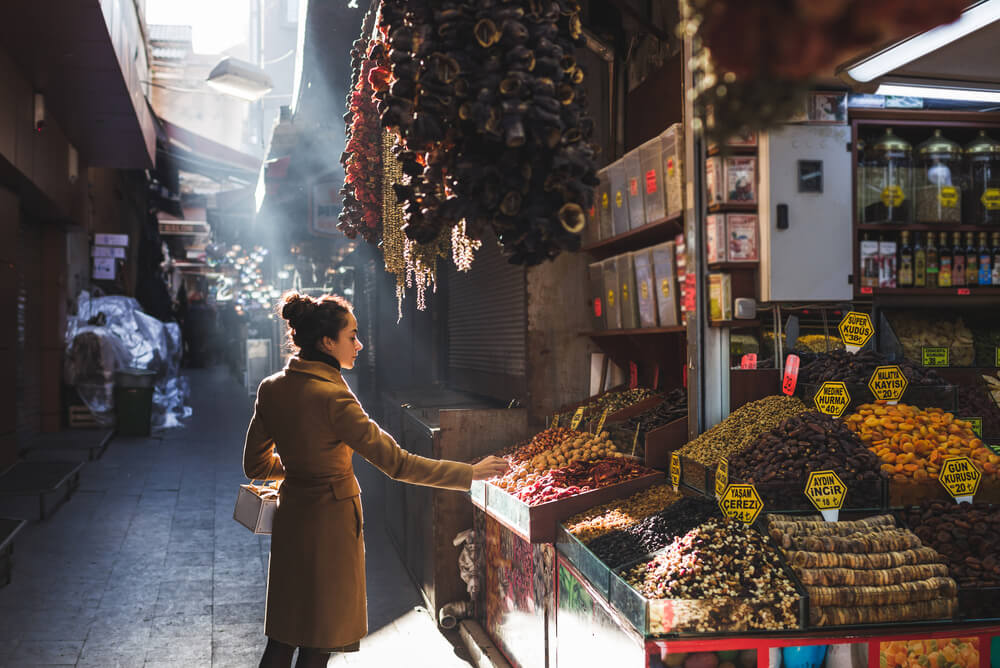 1.      Check Smartraveller for visa requirements
You'll likely need a valid visa for every nation you plan on visiting in the Middle East. You can check Smartraveller's guides for visa requirements and entry restrictions, plus updated travel warnings, safety information and advice.
2.      Be aware of danger zones
It's important to keep a lookout for possible threats. Be cautious in or around government buildings, national borders and military checkpoints, places of worship and high population areas such as markets, as these can be targets for terrorist attacks.2
3.      Plan your trip ahead
Planning your journey can help you prepare for activities and sights you want to see, but don't forget to plan how you'll get there too! This can be especially helpful if you plan on crossing national borders to visit other countries in the Middle East, as some countries may close specific borders due to military unrest.
4.      Respect the local culture and laws
Depending on which countries you visit, you'll encounter different laws and customs. In some places, public displays of affection, especially between unmarried couples and same-sex couples, can be frowned upon or even illegal.
Dressing modestly and covering certain areas of the body may be a legal requirement in certain countries as well. Throughout the Middle East, it's generally seen as respectful to avoid showing too much skin.
Punishments for disobeying the law can be severe, so be sure to visit Smartraveller for advice on local laws in countries you plan on visiting in the Middle East.
Planning a trip? We can help you sort out travel insurance
Whether you're planning an adventure to the Middle East, or elsewhere in the world, we can help you get travel insurance so you can get back to planning your itinerary.
It just takes a few minutes to compare a range of travel insurance policies with us, all in one convenient location. Our free travel insurance comparison service compares a number of providers and policies, with filters and tools to help you weigh up available quotes based on price, coverage and excess.
You'll also be able to view the PDS of any available policy before you proceed to purchase, so you have the details you need at your fingertips.
Want to get more info on other destinations? We have a list of international travel insurance guides here.