The United Arab Emirates (UAE) combines exotic culture with science fiction. The alluring magic of the desert with the natural beauty of the sea is the backdrop to some of the world's most impressive modern cities.
This federation of states sits on the coast of the Arabian Peninsula between the Persian Gulf and the Gulf of Oman, and it's home to famous cities such as Dubai and Abu Dhabi.
From the world's tallest tower, the Burj Khalifa, to luxury shopping and dining experiences, plus incredible activities like falconry and camel riding safaris, there's a lot to see and enjoy in the UAE.
In this guide we'll cover:
why you can consider travel insurance when travelling abroad;
things to include in your insurance policy when travelling to the United Arab Emirates;
what your insurance excludes; and
travel tips for the UAE.
Should I get travel insurance for the UAE?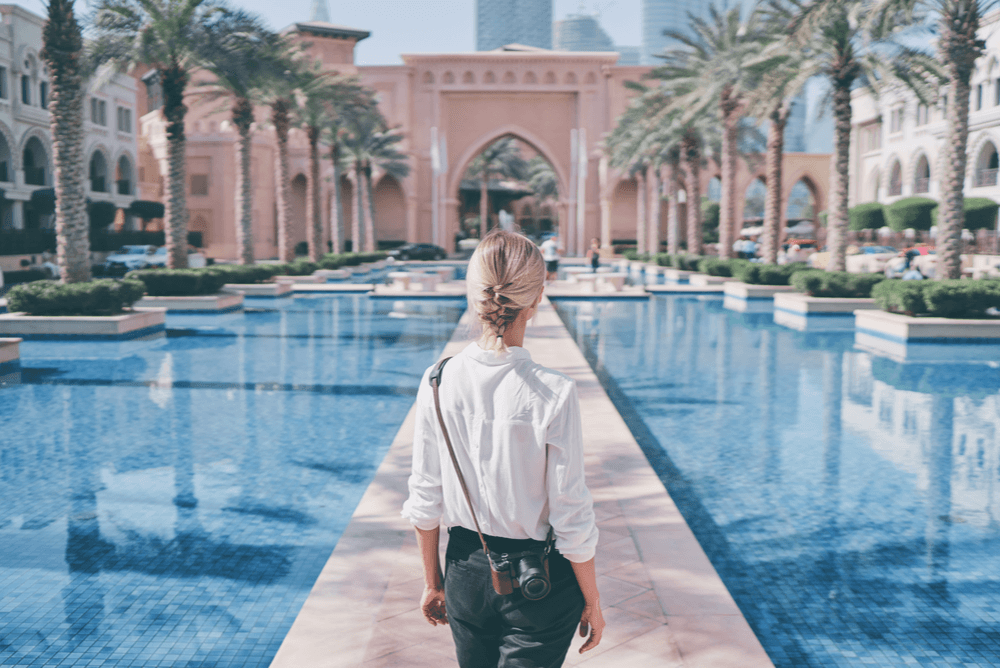 No matter where you're headed in the world, we recommend considering travel insurance, and the same is true for the UAE. While it's one of the safer countries to visit in the Middle East, there are still some precautions you should take, as things can often go wrong.
For example, the Department of Foreign Affairs and Transport (DFAT) notes that in 2018-19 the United Arab Emirates had the fifth-highest number of consular assistance cases for theft, outranking Mexico and Thailand that year.1
Also, DFAT notes that Australia has no reciprocal healthcare agreement with the United Arab Emirates, meaning you have to pay for any overseas medical expenses. These can be expensive, and in the UAE you'll need to provide an up-front deposit, proof you can pay or details of your appropriate travel insurance policy.2
Fortunately, personal belongings, medical expenses and much more can be covered with travel insurance. You can get cover for the following:
overseas medical expenses (plus 24/7 assistance)
personal belongings that were lost, damaged or stolen (including cash, travel documents and passports)
hire car excess payments if you damage a rental
sports and adventure activities.
How many Aussies travel to the UAE?
While the UAE isn't one of Australia's top travel destinations, its airports are common layover stops for international flights. In 2019, 57,500 Australians returned from a trip to the UAE, according to statistics from the Australian Bureau of Statistics (ABS).3
Top inclusions for a travel insurance policy when exploring the UAE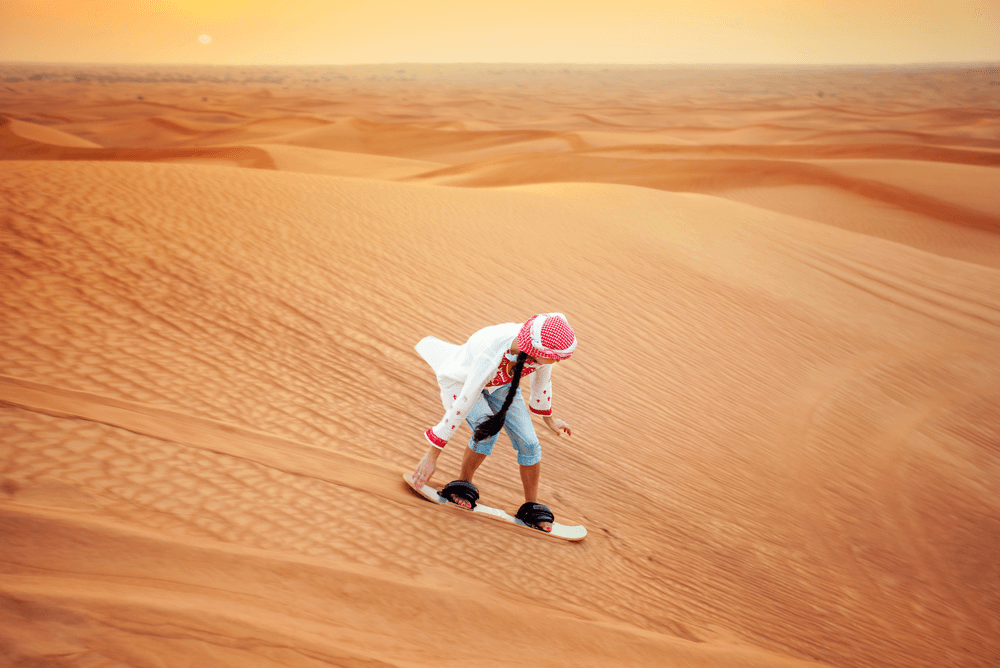 With so much to see and do across the UAE, it's important to check what's in your travel insurance policy, as coverage differs between policies and providers. While travel insurance can cover various events, if you're headed to the UAE, you may want to check that you've got the following items listed in your travel insurance.
Personal belongings and luggage
As mentioned previously, cases of theft in the UAE have increased. With travel insurance you can get cover for personal belongings, your passport, luggage, cash and travel documents should they be stolen, lost or damaged. This can give you peace of mind while you're out exploring what the UAE has to offer.
Some policies may just cover medical costs or cancellation costs only. If you want to ensure that coverage for what you bring with you is included, you should check the Product Disclosure Statement.
Medical expenses
Say you were exploring the Arabian sand dunes of Rub' al Khali, the world's largest sand desert, but fell and rolled your ankle. Not only would it be a painful commute to the nearest doctor for medical assistance, but it could be expensive, further souring your trip.
Travel insurance can help foot the bill for hospitalisation and medical expenses, including medical evacuation back to Australia should it be necessary. While getting medical attention is never fun, at least you'll have peace of mind knowing you're covered for the cost if you purchase travel insurance.
Adventure activities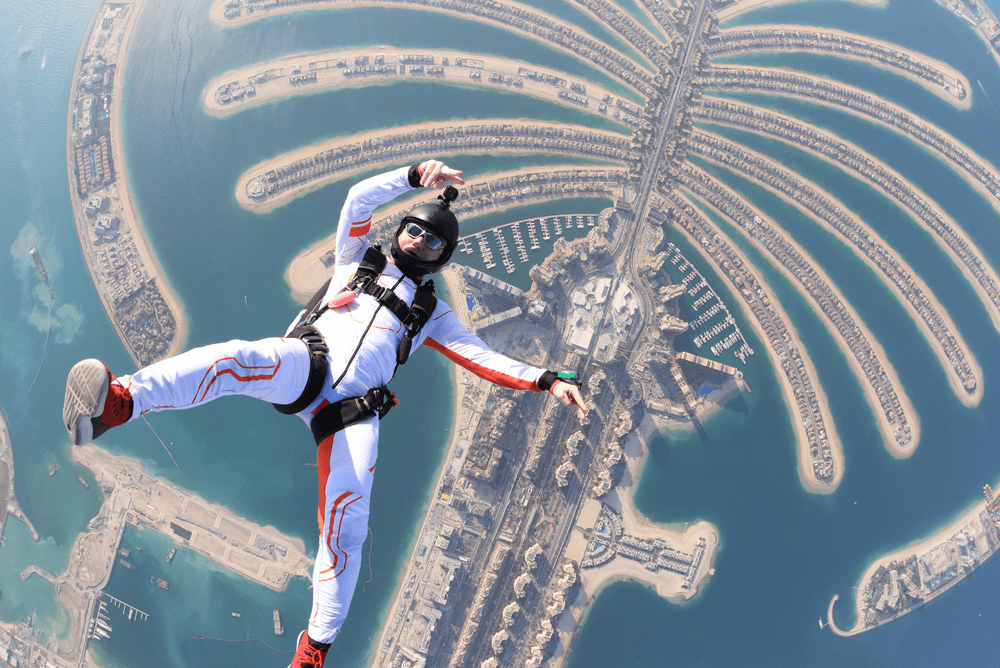 The UAE is known for its opulence, but it's also got its share of excitement. If you want to get closer to nature, there is desert horse riding, camel riding tours and even falconry experiences. For the more daring, the city of Dubai is famous for skydiving.
Often travel insurance providers will cover a few sports and activities in their policy, or provide cover as an adventure sports add-on to your travel insurance. This is typically for sports and activities which have a higher risk of injury.
It's definitely possible to get travel insurance for activities such as sand boarding, horse riding and even skydiving, but not all travel insurers offer this type of cover.
Remember, different travel insurance policies (and insurers) will offer varying levels of cover. To ensure you know what you're covered for, read the Product Disclosure Statement PDS before buying the policy.
Travel insurance exclusions to be aware of
Having travel insurance, whether you're visiting the UAE or elsewhere, means you can be covered for a variety of events – but there's a limit. Exclusions can differ between providers, but generally you won't be covered for:
being intoxicated: if you consume alcohol or an illicit substance, your insurer typically won't provide cover for any related incidents.
breaking the law: doing something illegal (as well as just acting recklessly) can put you at risk of voiding your travel insurance.
sports or activities not covered by your policy: if you participate in a sport or activity that wasn't on your policy and get hurt or have belongings damaged, you may not be covered.
unattended luggage: even with insurance cover for your possessions, it's important to not leave them unattended. This makes it easier for thieves to steal it and your insurer may not pay a claim.
Travel tips for exploring the UAE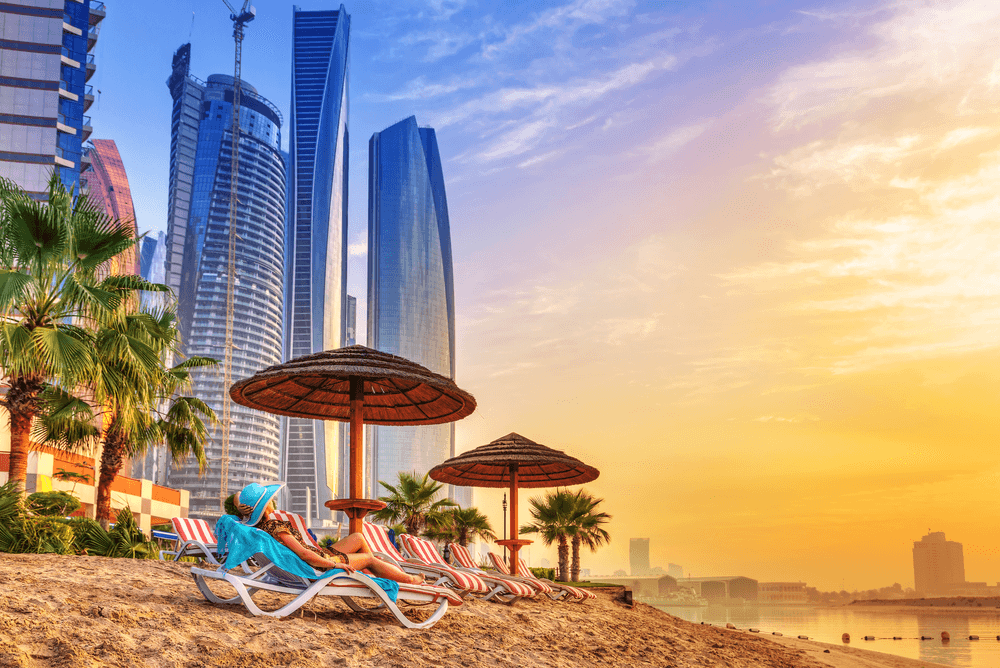 You will need to abide by the UAE's laws, which can seem strict compared to Australian laws. Keep the following in mind when heading to the UAE.
1. Check the rules on alcohol
If you want to have a drink in the UAE, you can only do so legally if you're 21 years old, drinking at a licensed hotel or bar, and if you're not Muslim. Furthermore, the consumption and sale of alcohol in the Emirate of Sharjah is completely forbidden. These laws limit where you can have a drink.
Additionally, it's illegal to be drunk in public and to offer a drink to a Muslim, as noted by Smartraveller.4
2. Be mindful of laws regarding romantic partners
There are strict rules regarding relationships and where couples can stay. Along with public displays of affection generally being considered impolite, you won't be able to share accommodation with someone of the opposite sex unless you're married or they're a close relative.5
This means unmarried couples will need to book separate accommodation if they plan to stay in the UAE.
On a more serious note, being in a same-sex relationship is an offence, and intercourse outside of marriage (regardless of your partner's gender) is also illegal. All the more reason to be careful with outward displays of affection while in the UAE.
3. Dress modestly and respect the local culture
While it may be fine to show a bit of skin on the tourist beaches of Dubai, in most of the UAE there are cultural dress codes. These dress codes are enforced more strictly in the Emirates of Sharjah and Ajman (an 'emirate' is effectively a state or province within the UAE).
Smartraveller recommends wearing clothing that at least covers your shoulders and down to your knees.6
As well as paying attention to dress codes, keep in mind it's a crime to insult the UAE, the royal family and governmental officials, Islam and the UAE's national flag.
4. Pay attention to laws about taking photos
While there's a lot to see and take photos of in the UAE, it's illegal to take photos of the following:
palaces and government buildings
airports and transport infrastructure
military buildings
bridges
other people (without their permission).
For more travel advice and information specific to the United Arab Emirates, you can read Smartraveller's guide.
Planning your journey? We'll help sort your travel insurance
If you need to sort travel insurance for the UAE, don't worry – we make it easy. Our free travel insurance comparison service means you can compare and buy cover in minutes.
You can weigh up quotes and coverage from a number of providers with ease using our filters. Also, you can view the PDS of any available policy for coverage details. Find out why it pays to compare today.
Looking to travel elsewhere? Check out our travel insurance guides for international destinations.