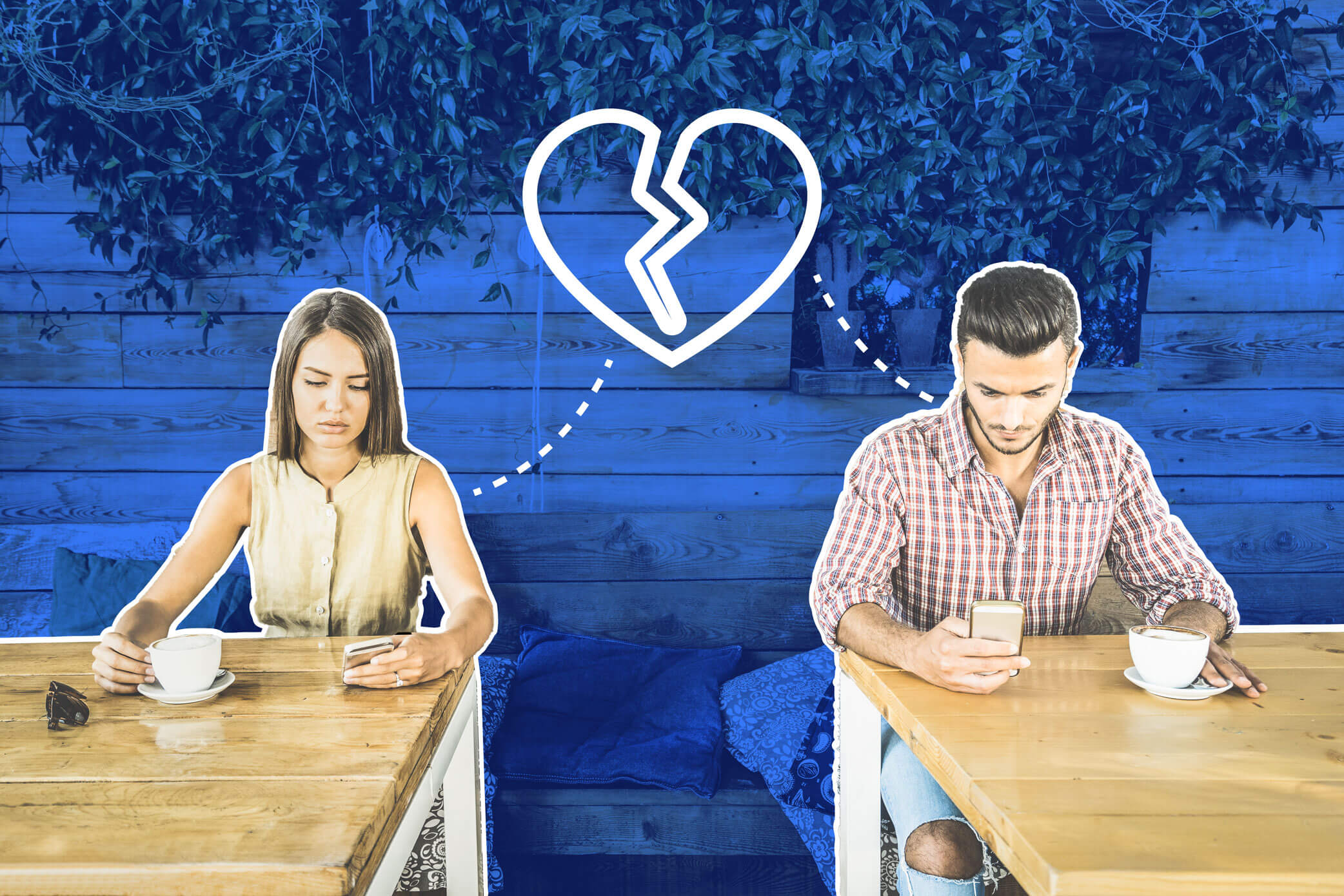 Roses are red, violets are blue, and with Valentine's Day here for another year, we're asking if couples health insurance is better for bae and you.
Whether you've only recently made things Facebook-official or have been together for years, there comes a point in most relationships where you start doing more things together.
Combining health insurance policies is just another thing that seems reasonable to do as a couple, like binging from the same Netflix profile, sharing the cost of dinner, opening a joint bank account or buying property together.
But is it better to buy health insurance together, or separately?
Firstly, can married couples even have separate health insurance?
They sure can. Even if you're married or in a de facto relationship, you can each take out private health insurance that suits your individual needs. Our health expert Anthony Fleming explains that, unlike other types of insurance, private health is community-rated and not risk-rated.
'This means health insurers must charge the same premium for the same policy for all Australians – but be aware there are other factors that can impact the amount you actually pay,' he says.
For example, prices can vary between providers and whether you pay Lifetime Health Cover (LHC) loading, are entitled to the age-based discount and how your Australian Government Private Health Insurance Rebate is calculated. More on this later.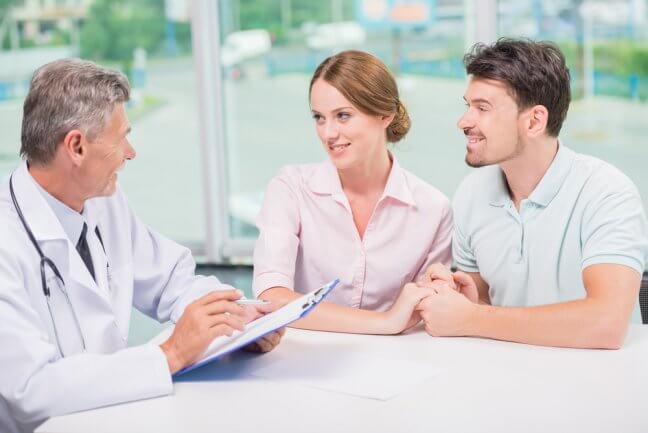 Is it weird if my partner wants to take out a separate policy?
Not at all. Just as you have different tastes in movies, music and food, your partner will likely have different health needs than you. This means your partner may require a different level of cover than you – which could be found in either Basic, Bronze, Silver or Gold hospital policies.
Gold is the highest level of hospital cover. It's typically the most expensive tier, as it covers all 38 clinical categories of treatments and procedures – some of which aren't covered by the other tiers. This means you'll have the most comprehensive access to all treatments available across all categories. It usually costs less to take out lower-tiered policies, as you'll be covered for significantly fewer treatments.
Keep in mind that you or your partner may have a health concern that's covered by a lower tier, so the most expensive policy available isn't always the best fit for your circumstances.
There are also 'Plus' tiers for Silver, Bronze and Basic policies, which provide all the minimum requirements for that level of coverage as well as some benefits that may be included in higher-tiered products.
Remember: 'Plus' policy coverage will differ between insurers, as they can choose what to add to the standard policies.
Example. Keith and Crystal are married, but Crystal suggests the couple take out two singles health insurance policies rather than a couples policy.

Keith requires dialysis for a chronic kidney issue, which is only available with Gold cover. Crystal, on the other hand, only wants to be covered for medically necessary reconstructive surgery and dental surgery – both of which fall under the Silver and Gold tiers.

Crystal purchases the cheaper Silver singles policy so she's only paying for what she requires, while her husband takes advantage of Gold cover. Doing so ensures both Keith and Crystal are adequately covered by health insurance, but only paying for services that are important to each of them.
How much could you save by taking out two singles policies instead of one couples policy?
The amount you could save by having two singles policies versus one couples policy depends entirely on:
your circumstances
the level of cover each person takes out (e.g. Bronze for you, Gold for your partner)
whether you're purchasing hospital, extras or a combined policy
the insurer you choose.
 'If you and your spouse have similar health needs or simply want to be covered under the same policy, you'll probably pay a similar amount whether you take out two singles policies or one combined policy,'  Fleming says.
'In fact, a couples policy could be the best way to go in this scenario as it's easy to manage one policy.'
If one person takes out a higher level of cover and the other purchases a Basic policy or even extras-only coverage, this is where you'll likely see savings.
The best way to get an exact dollar amount is to do your research and compare what's available. There are plenty of handy resources on the web, such as our health insurance comparison tool. Our service lets you compare a range of private health policies, their costs, features and more in one place for free.
If you do decide to take out a combined policy, our tool is useful in helping you compare private health insurance for couples and to find one that you and your partner are both happy with.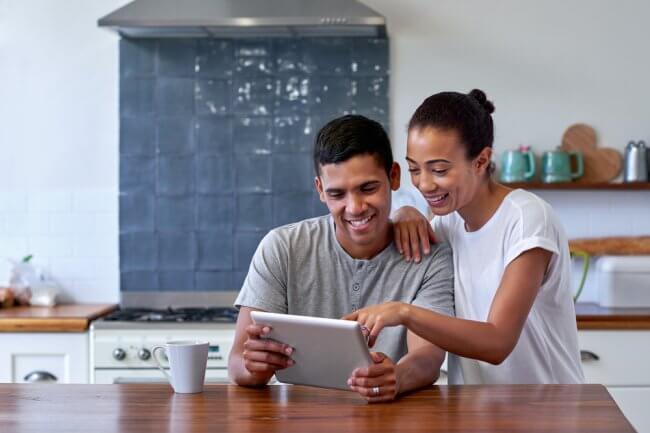 Would couples health insurance give me double access to extras procedures and treatments?
No, it wouldn't. With a hospital policy, you're not subject to set limits on procedures and treatments, so holding a couples policy wouldn't have any bearing on this. With an extras policy, though, claim limits still apply per person.
So, let's say you've reached your maximum claim limit for, say, dental treatment, but your partner hasn't. You wouldn't be able to continue claiming dental treatment under the policy simply because your partner hasn't claimed for that service. You'd need to wait until your limit resets.
This is to make health insurance fair for everyone.
How does the Australian Government Private Health Insurance Rebate impact premiums?
Singles earning under $140,000, and couples earning less than $280,000 annually are entitled to a rebate from the government to help them pay for premiums. You can choose to receive your rebate either through cheaper premiums or through your tax return. The rebate is income-tested, and the percentage you get back is based on which threshold you meet.
For example, singles under 65 earning less than $90,000 and couples under 65 earning less than $180,000 currently receive a rebate of 25.059%. Depending on your circumstances, you could receive a higher – or lower – rebate if you're taxed as a couple and part of a couples policy.
Example. Harry earns $100,000 per year and is entitled to a 16.706% rebate on a singles policy.

His wife, Erin, earns $50,000 a year and is entitled to the higher rebate of 25.059% on a singles policy.

Together, their annual income is $150,000 and below the $180,000 threshold to be entitled to the 25.059% rebate as a couple. In this circumstance, Harry's premiums could be significantly lower if he were part of a couples policy, as he'll be eligible for the 25.059% rebate. Otherwise, on a singles policy, he'd only be eligible for the lower 16.706% rebate.
Ask these five questions before taking out singles or couples health insurance
In addition to comparing what's available, communication between you and your partner is critical. There are several things you can talk about to decide. These include:
What cover do I need?
You may be in a relationship, but you need to consider your own health needs and what kind of cover you require. There's no point in settling for a lower level of cover or extras policy if it's not adequate for your needs, or if you're paying for a policy that covers procedures you won't use. Learn more about:
– Gold, Silver, Bronze or Basic level of hospital cover;
What does your partner require?
You also need to be aware of what your partner requires. Do their health needs align with yours, or would both of you benefit from different types of cover?
Are our health needs likely to change?
All hospital policies are subject to waiting periods of up to 12 months and some extras policies have waiting periods that exceed a year – keep this in mind if you think you or your partner's health needs will change down the track. You'll both need to have served the waiting periods for treatment, regardless of whether you opt for a singles or couples policy.
Do either of you pay LHC loading?
If either of you took out a hospital policy after 1 July following your 31st birthdays, you'd pay the government's LHC loading on top of your hospital policy premiums. This loading fee accumulates at two per cent for each year you didn't hold hospital cover.For a couples hospital policy, any applicable LHC loading will be averaged out over the two of you, and then charged on top of your premiums. So, say your LHC loading fee is 20%, but your partner's is 30%: your couple policy would have a 25% loading fee.If you aren't subject to the LHC loading, yet your partner is, you'll still pay the average LHC loading as a couple.

Example. Esmae doesn't pay the LHC Loading fee, but her husband Johnny does at 10%. The loading fee for the couples policy is still averaged between Esmae's zero per cent and Johnny's 10%, meaning the fee on their policy is 5%.

Are either of you eligible for the age-based discount?
The aged-based discount entitles you to discounts on some hospital policy premiums if you take out health insurance before your 29th This discount is averaged between two people on a couples policy.So, you may be entitled to an aged-based discount of 10% on a singles policy, but your partner may not. On a couples policy, the age-based discount is averaged between the two of you, so the policy would be subject to a 5% discount.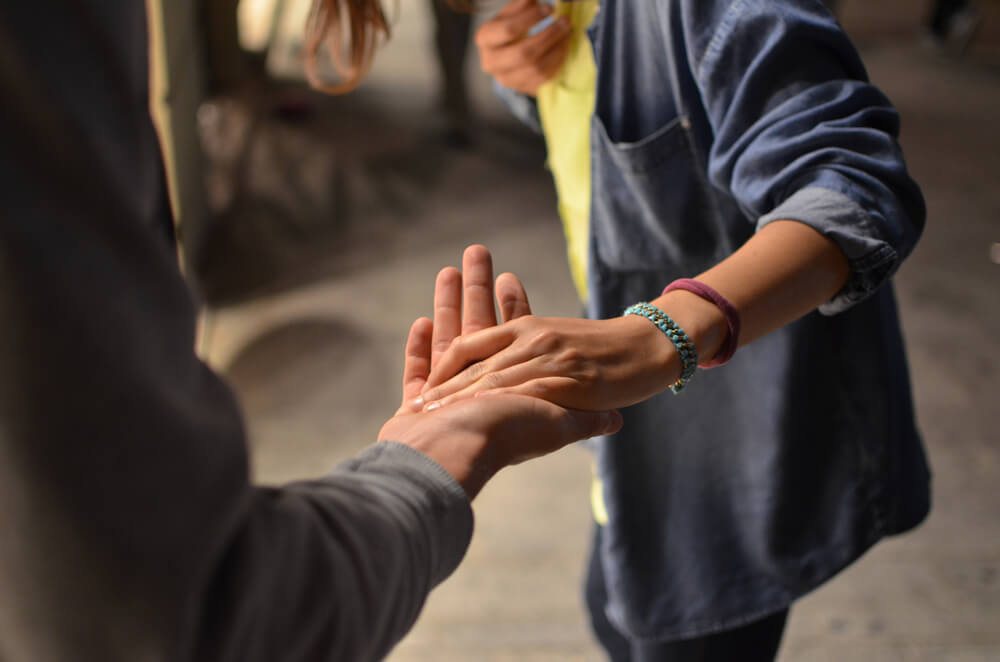 Final note: Is private health insurance worth the money?
While we have a great public health system in Australia, private health insurance lets you take control of your health and have more options.
'There's no denying that private health is an important product to purchase, whether you have serious medical needs or simply want peace of mind if the worst were to happen,' Fleming says.
'Whether you're taking out a policy as a single or couple, it can help pay for your treatment as a private hospital patient or cover some of the cost for out-of-hospital services, such as dental care and physiotherapy.

'Talk with your partner, do your research and determine whether two single or one couples policy is best for your relationship.'
Did you find this article interesting or helpful?