Sometimes, there's nothing better than hopping into your car and hitting the road; zooming through the countryside with the wind in your hair, the radio blaring and a great expanse of empty highway. Sadly, most of us spend our driving hours zipping around cities and suburban sprawl, tied up in traffic or waiting for that fifth red light of the morning commute to finally change to green. We're always on the lookout for interesting car facts but did you know that, on average, a human will spend over six months of their life waiting for traffic lights to change? It may seem like a waste of time but road chaos needs to be controlled somehow. There are over 13 million registered passenger vehicles on Australia's roads, not to mention commercial vehicles, buses, motor cycles and trucks!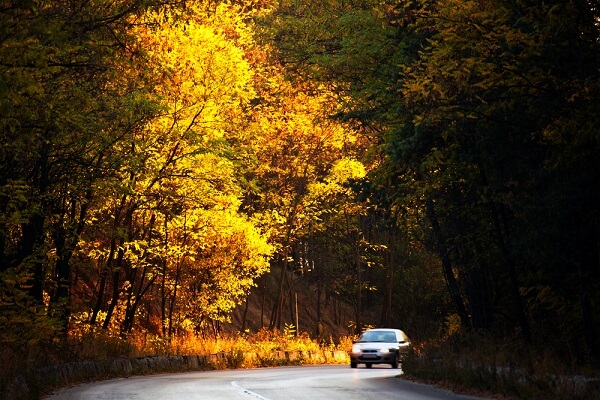 Our roads are busy places, filled with distractions that can pose great dangers. Most people try to drive as safely as possible, using Bluetooth for their mobile phones, keeping their vehicles serviced and in good working order, sticking to the speed limit, and observing road rules and common vehicular courtesies when merging, overtaking and parking. However, accidents do happen and an accident involving your car can be extremely expensive. Each Australian State and Territory requires all registered vehicles to have a minimum level of insurance known as Compulsory Third Party (CTP) insurance. However, CTP only covers you for injuries caused to other persons in an accident.  It does not provide cover for accidental damage to other vehicles or property, nor any damage to your own vehicle, so it's a good idea to look at further car insurance options to make sure you have enough to cover you in the event of an accident.
Different Types of Car Insurance

CTP insurance (known as Greenslip Insurance in some states) is required by the Australian Federal Government. CTP covers your liability for the injury or death of other people if sustained during a car accident for which you are at fault. This means that if you cause an accident, your CTP insurance will cover the cost of the other people's medical bills and any legal fees.. CTP will not cover you for the cost of your own medical bills resulting from injuries sustained in an accident, nor will it cover the cost of damage to any vehicles involved.
Third Party Property Insurance will cover you for the cost of damage, legal costs and repairs to third party property. It does not cover you for the cost of damage, repairs or replacement of your vehicle. Third Party Property may also cover repairs to your vehicle if you are involved in an accident with an uninsured driver and that driver is at fault for the incident. Limits and policy conditions may apply so check your Product Disclosure Statement for more information. .
Third Party Fire and Theft will cover you in a similar way to Third Party Property, with the added benefit of cover for fire and theft. Like Third Party Property Insurance, Third Party Fire and Theft may also cover you for the cost of repairs to your vehicle if you are involved in an accident with an uninsured driver and that driver is at fault for the incident. Again, Limits and policy conditions may apply so check the PDS for full coverage information.
Comprehensive Car Insurance covers you for damage done to your vehicle and damage done to other people's vehicle or property, fire and theft, weather related incidents and malicious damage.
Why Comprehensive Cover?

Not all car insurance is created equal. As discussed above, there are several different types of car insurance that will cover you for a range of basic needs. However, to truly make sure that you and your vehicle have the highest level of protection, you'll need comprehensive car insurance. No one ever plans on getting into a car accident, but road conditions, fatigue and driver distraction can lead to dangerous, damaging and even fatal road incidents.
Comprehensive car insurance covers you for damage to your vehicle and damage done to other people's vehicles and property. It will also cover you to repair or replace your car if it is stolen.
Still wondering if you need comprehensive car insurance, or whether you can skimp and get away with a less expensive option? Think about whether you could cope financially with the following situations:
Situation 1: You accidentally hit a parked, high-end sports car. The bill for repairs tallies into tens of thousands of dollars. Could you afford to pay for the repairs?

Unfortunately, these things really do happen. In Seattle in the USA, a council landscaping truck ran into a vintage Mercedes SL 350. The repair bill was over $1,000,000USD – yikes!

Situation 2: If your car was written off in an accident would you be able to buy a replacement vehicle?

If you have comprehensive car insurance, you won't need to worry about whether you can afford repairs or replacement costs to any vehicles involved in an accident. Comprehensive car insurance offers the highest level of cover for you and your vehicle. However it also has the highest premium, so it is important for you to shop around for the best price.
You can insure your car with  either  Agreed Value or Market Value. Market Value policies can replace your car based on its current market value at the time of the loss provided the car is assessed as a total loss.  Agreed Value policies offer an agreed figure between the insurer and the insured at the time the policy was first taken out or at the last renewal period.
Car Insurance Extras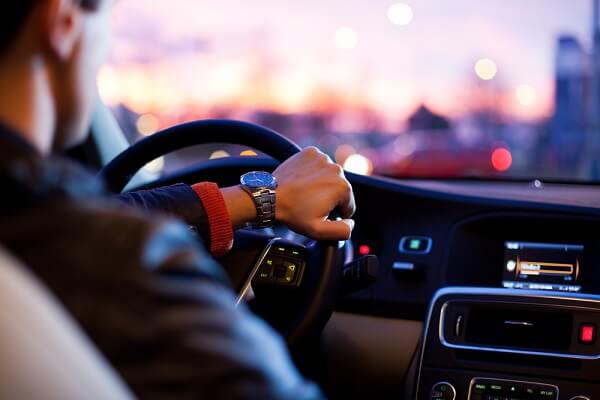 Although comprehensive insurance offers you a higher level of cover than other car insurance types, you may wish to take out a few optional car insurance extras to ensure you are as fully covered. A few common car insurance extras include: personal effects cover, windscreen and glass cover, accidental hire car and roadside assistance, which is also available as a stand-alone insurance product through most insurers. There are several optional car insurance extras that may even help you to reduce the cost of your premiums, like nominated or aged driver and/or reduced kilometre policies, no claim bonuses and proctection options, and increased excess payments.
The Final Word: Protect You and Your Vehicle
Driving safely and courteously while adhering to road rules can go a long way to reducing your risk of an accident, but selecting the right comprehensive car insurance policy can reduce your risk even if you're in an accident. Make sure you think carefully about your budget and needs. Tailor your comprehensive car insurance and extras policies to your unique situation, and compare the right policies for you today.