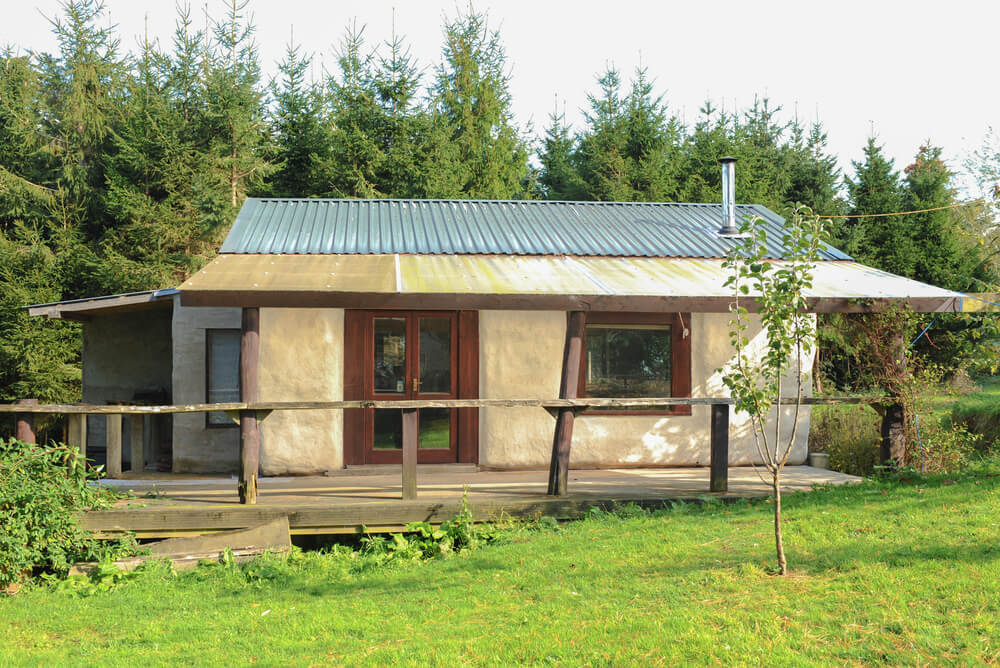 Pros
Cons

Affordable building material
Low environmental impact

Requires maintenance
More susceptible to pests and mould
Like the name says, straw bale construction uses bales of hay or straw-like giant bricks to build walls. The walls are then covered with a render to prevent moisture from entering and rotting away the straw. This also stops potential fire hazards and keeps vermin out of the straw where they could otherwise nest and cause structural integrity problems.
Straw bale buildings generally have good thermal insulation. The bales of straw themselves can be load bearing, but in places that receive snow or extreme weather, the home can be built on stronger supports and use the straw bales to fill in the walls and provide insulation.9
One key downside is that the plaster which protects the straw can crack and will need to be maintained to prevent mildew, pests damage and to ensure the home is resistant to fire.
Straw can even be used to make thatched roofs, though this is very rare in Australia due to the risk of bushfires, mould, and pests making themselves at home in the roof.
You're more likely to see grass roofing on small gazebos and huts by the pool to add a 'tropical feel' to a home, rather than as a roofing material.