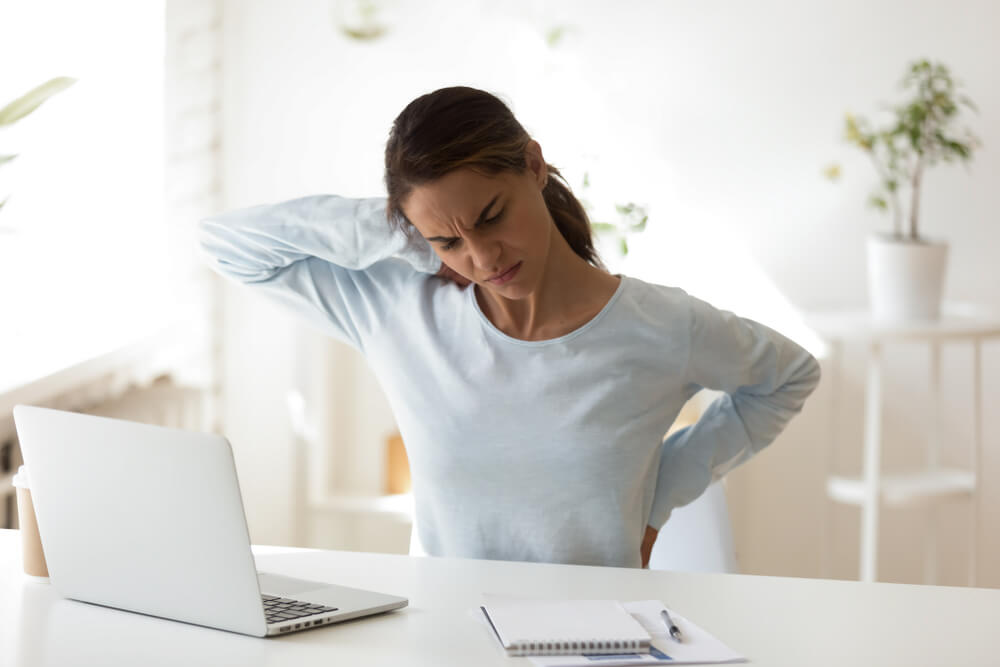 The cost-of-living crisis could be hurting more than just the hip pocket, with alarming new research from Compare the Market revealing that one in five Australians aren't seeking treatment for their health issues due to a fear of high medical bills.*
Meanwhile, more than half of the population (54.7%) admit they avoid seeking medical help for other reasons like embarrassment, not having enough time or even because they Google their symptoms.
The findings show that 22.1% of Australians have avoided seeking professional help for a health issue because they were worried about the cost. Worryingly, Gen Z is most likely to put off seeking professional help due to money worries, with a third of that cohort (29.8%) avoiding treatment due to costs. At the other end of the scale, just 11.6% of Baby Boomers say they've put off professional medical help due to costs.
| | |
| --- | --- |
| Generation | Percentage avoiding medical treatment due to costs |
| Gen Z | 29.8% |
| Millennials | 27.6% |
| Gen X | 24.2% |
| Baby Boomers | 11.6% |
Lana Hambilton, Head of Health Insurance at Compare the Market, said it was concerning that the cost-of-living crisis was causing so many Australians to rethink seeking medical treatment.
"The last thing we want to see is anyone who's ill or in pain avoiding professional help," Ms Hambilton said. "You run the risk of putting your health and safety in greater jeopardy by leaving an illness untreated or trying to self-diagnose.
"However, some people may feel like they're between a rock and a hard place, with our recent research showing people are waiting around 251 days on average for elective treatments in the public system. Unless you have an appropriate level of private hospital insurance and have served the relevant waiting periods or you're prepared to pay for private treatment out of your own pocket, it can be a lengthy wait.
"Private hospital insurance can help cover some or all the costs associated with being a private inpatient. Your accommodation and theatre costs may be covered by private hospital insurance, and any surgeons and anaesthetist's fees may be covered up to 100% of the Medical Benefits Scheme (MBS), Medicare pays 75% of your treatment's schedule fee, while your private hospital insurance contributes the additional 25%. In some cases, your insurer will also provide additional gap cover when your doctor charges more than the scheduled fee but agrees to participate in your health funds gap cover scheme.
"Meanwhile, extras cover helps pay for some of the treatment you receive out of hospital that Medicare doesn't pay a benefit towards, like dental treatments or physiotherapy appointments."
Money issues aside, Compare the Market's research found that Australians are avoiding professional treatment for health issues for an array of other reasons. Nearly one in 10 say they're too embarrassed to discuss their issue, 5.6% believe they're too busy to see a doctor, while 4.8% don't feel like their issue would be taken seriously.
Millennials are the most likely to let their busy schedule get in the way of seeking medical help and are most likely to put off a visit to the doctor due to embarrassment. Meanwhile, Gen Z is the most likely to believe they'd be wasting their doctor's time.
Other reasons people avoid seeking professional medical help include:
Not thinking their issue would be taken seriously (4.2%)
Being afraid of finding a serious issue (2.9%)
Googling their symptoms instead (2.8%)
Their preferred doctor not being available (2.2%).
"Being afraid or worrying that your issue won't be taken seriously are concerns many people feel, but they should never be reasons for delaying treatment if you feel something is wrong," Ms Hambilton said. "You should always seek a professional opinion – particularly when it comes to your treatment options. The last thing we want to see is people misdiagnosing themselves and not getting the appropriate care for their illness or injury."
Ms Hambilton's top tips for keeping medical costs down.
Make the most of your health insurance
If you have a hospital and/or extras policy, ensure you're getting the most bang for your buck. Check what's included on your policy and consider any health issues that may be of concern. Higher levels of cover typically have more inclusions, but usually also have higher premiums. If you're paying for inclusions that you don't require, consider switching to a lower hospital insurance tier that still includes everything that's important to you.
Understand what medical professionals plan to charge for your treatment
In the same way that grocery stores can set their own prices for items, health professionals can set their own fees for the services they offer. If they charge above the Medicare Benefits Schedule (MBS), you could be left with an out-of-pocket cost. Where possible, opt for treatment at a hospital that's part of your health fund's agreement hospital network and ask if the treating health professionals will participate in your health fund's no-gap scheme.
Make the most of any concessions or rebates you're entitled to
Concession card holders in Australia may be entitled to medication on the Pharmaceutical Benefits Scheme (PBS) at a reduced price. When submitting your scripts, ensure you let your pharmacist know your concession card status. For medication not listed on the PBS, you may be able to claim a rebate from your health fund if it's included on your extras policy.
*Survey of 1,004 Australian adults, conducted in July 2023.
For more information, please contact:
Phillip Portman | 0437384471 | [email protected]
Compare the Market is a comparison service that takes the hard work out of shopping around. We make it Simples for Australians to quickly and easily compare and buy insurance, energy, and home loans products from a range of providers. Our easy-to-use comparison tool helps you look for a range of products that may suit your needs and benefit your back pocket.
Did you find this article interesting or helpful?