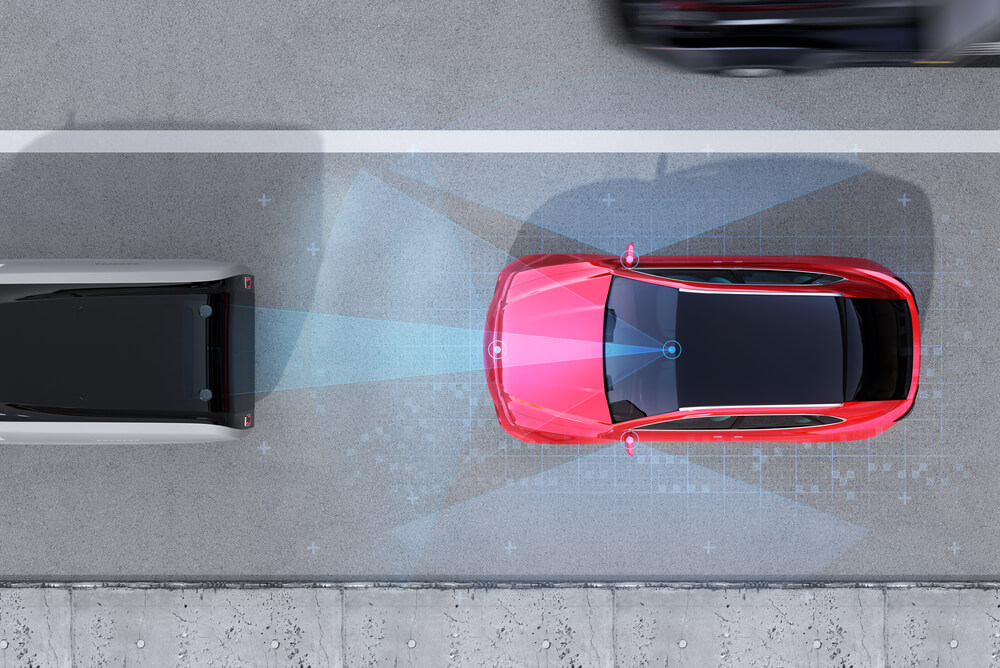 The Federal Government has approved an update to the Australian Design Rules, which govern the safety standards of vehicles on the road (as well as vehicle emission levels and anti-theft systems).
Specifically, all new light vehicle models for sale in Australia must have Autonomous Emergency Braking (AEB) fitted by March 2023. All new sales (including newly introduced models and existing models from before 2023) must have AEB systems fitted by March 2025. At this stage, second-hand vehicle are not affected and don't need to be retrofitted with AEB systems.1
ANCAP (the Australasian New Car Assessment Program) has been calling for mandatory AEB since 2012 and welcomes the new mandatory requirement. Similar legislation will be in place in the European Union starting July 2022.1
ANCAP estimates that, in Australia alone, implementing AEB systems will save 580 lives per year, avoid 20,400 serious injuries and 73,340 minor injuries a year.1
Most new vehicles are already fitted with AEB systems. There are roughly 250 new car models for sale in Australia right now. Of these, 222 have AEB systems already included, according to ANCAP.1
How do AEB systems work?
AEB systems slam on the brakes if the car detects a hazard up ahead and calculates that the driver has not taken action quickly enough to stop it. This helps avoid front-end collisions or mitigates the impact should a collision occur. AEB systems use a range of tech including laser sensors, radar, cameras, GPS and on-board sensors as well as a lightning-fast computer to calculate all the data the car receives and make a decision.2
AEB systems
Stephen Zeller, General Manager of General Insurance at Compare the Market, notes that the change to the Australian Design Rules to make AEB systems mandatory will positively impact road safety and car insurance.
"Although many new cars come with AEB systems, it's making sure that it's compulsory that will help reduce the risk of fatality," says Zeller.
"Additionally, this will reduce the number of crashes. It won't eliminate them, but some crashes that happen today, won't happen in the future. With car owners upgrading their future cars we will see a reduction in risk which could have a positive impact on car insurance."
AEB systems will reduce the number of claims and reduce the severity of any accidents that can't be fully prevented. Zeller notes that this can lead to:
Potential changes in price for car insurance with the reduction of claims expected. This could help customers save money on their premiums – but other factors like increased purchasing costs could raise the price of insurance.
AEB systems can help prevent accidents, which can lead to drivers having a better claims history, which reduces the risk they present to insurers.
"We'd like to assume that the overall impact from this new mandate would reduce the average premium that customers pay, but we'll have to wait and see."
"Of course, the AEB mandate is no guarantee that drivers won't have accidents," Zeller adds, "while safety tech can reduce the cost of car insurance premiums, there are other factors that influence the cost of car insurance as well, so any noticeable change may be small on the individual level."
"It's important that drivers and car owners not only do their best to drive safely on the roads, they should look after their cars off the road. AEB systems won't stop hail and storm damage or theft. That's why it's critical that vehicles are insured, so owners have that financial safety to fall back on when things do go wrong."
Review various car insurance policies with ease and for free with Compare the Market, Australia's number 1 car insurance marketplace.
Sources:
1 ANCAP welcomes mandatory autonomous emergency braking (AEB) technology from 2023. Australasian New Car Assessment Program. 2021.
2 Autonomous Emergency Braking (AEB): What is it and how does it work? Road Safety Facts, European Automobile Manufacturers' Association.
Did you find this article interesting or helpful?