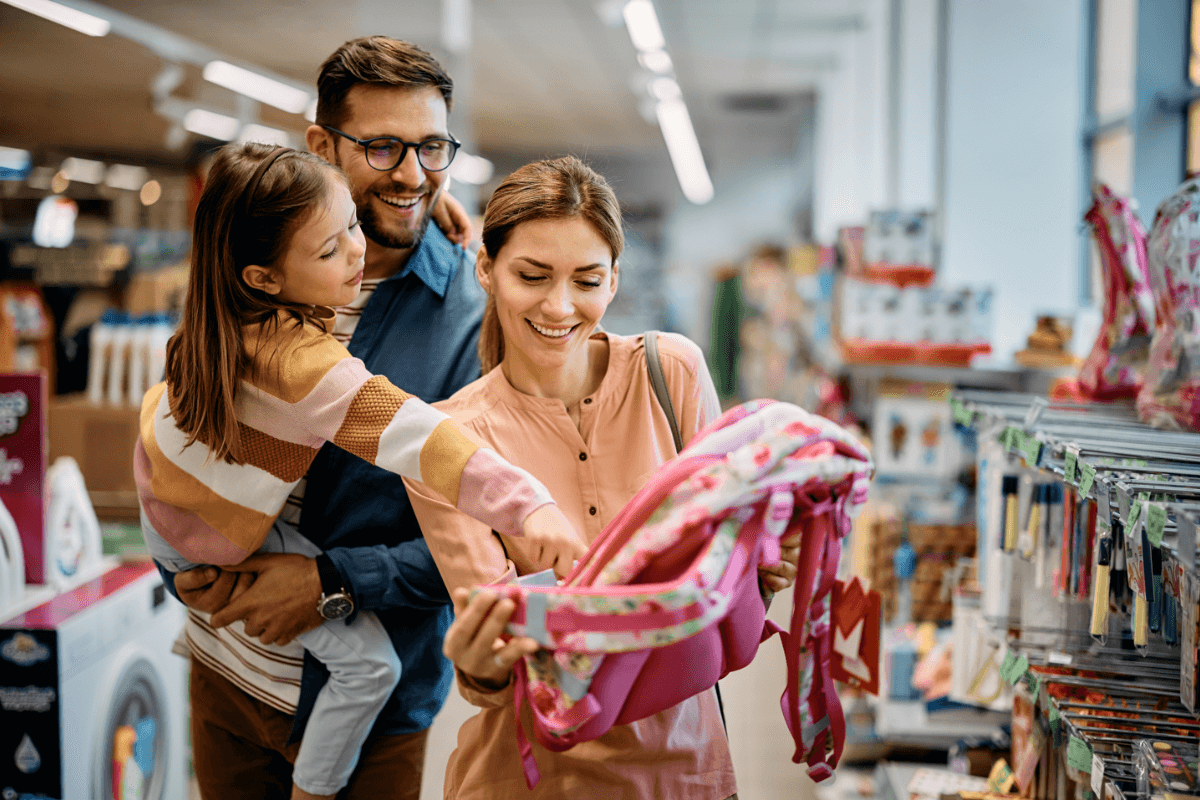 While soaring energy prices and higher insurance premiums are chewing into the household budget, new research from Compare the Market reveals that Australians are more interested in finding deals on clothes, electronics, shoes and beauty products than their utilities or insurances in the Black Friday and Cyber Monday sales.
Compare the Market's latest survey set out to gauge what discounts and sales Australian shoppers were most interested in finding during the upcoming sales events, but grudge expenses weren't a top priority for those sniffing out a deal.
In fact, 23.1% of respondents said they were most interested in finding clothes at a marked-down price, while 20.9% said they'd be on the lookout for electronics on sale. Meanwhile:
Nearly 1 in 10 (9.4%) said they'd be looking for bargains on toys
4% would be on the hunt for holiday savings
3% wanted to scoop up a deal on new shoes
6% hoped to find discounts on beauty items
3% would prioritise markdowns on homewares
In contrast, just 2.4% of respondents said they'd be interested in discounted energy plans, while 3% said they'd be most keen on deals around insurances, like car insurance, home and contents, pet insurance and private health cover.
Compare the Market's Natasha Innes said the findings were surprising.
"Everybody loves a bargain, but it's quite surprising that so few Australians surveyed said they were interested in deals around energy plans or insurance products," Ms Innes said. "Findings from our latest Budget Barometer report show that rising energy costs are one of the top three financial fears Australians have for the next 12 months, while insurance premiums are also on the rise.
These costs are hurting the hip pocket of Aussies everywhere right now and the last thing we want to see is people becoming complacent about these costs and looking for savings in the wrong place.
"While there's no denying that savvy shoppers can track down some great deals on clothes, shoes, electronics and toys during these major shopping events, people may be unaware of how much they could save by putting their everyday bills under the microscope.
"Depending on your circumstances, the type of plan or policy you're currently on and the one you switch to, the annual savings could be hundreds – if not thousands – of dollars.
"If your aim is to save money or cut costs in the lead up to Christmas, the first place you should start is with your everyday bills."
Compare the Market's data found that 42.4% of Gen Zers are most interested in sales around new clothes – nearly double the Australian average. Meanwhile, Millennials are more likely than any other generation to be most interested in sales around toys and whitegoods, while Gen Xers said they were looking the most forward to deals around electronics, shoes and streaming services. A higher proportion of Baby Boomers were most interested in sales on homewares and holidays.
"No matter your age, chances are there's probably something in your life right now that you're paying too much for," Ms Innes said. "While some energy retailers or insurance companies may discount plans or policies for Black Friday or Cyber Monday, you don't need to wait to save.
"In fact, we know that there are many different insurance products and energy plans on the market right now that may be a lower price than what you're currently paying for the same level of cover. If you're prepared to spend an hour or two shopping up a storm in the sales, consider setting a similar amount of time putting your current bills under the microscope. You'd be surprised about how much you could save."
Ms Innes' tips for clawing back cash ahead of Christmas.
Look beyond Black Friday and Cyber Monday sales
While major shopping make it easy to save money, they're not the only way. With electricity prices rising, you may be able to claw back cash by switching to a cheaper plan. Similarly, if you've been hit with an insurance renewal, don't just accept it. Be sure to do your research and see if a better deal is available.
Reap the rewards
See if you're eligible for any rewards or offers from your insurance providers, energy retailers, takeaway outlets, telcos and supermarkets. For example, you may earn points for every dollar you spend, which can be redeemed for services and goods. You may also be eligible for discounted movie tickets, entertainment options, dining experiences and more.
Shop around
Whether it's your weekly grocery shop, insurance products, beauty services or more, be aware that different businesses set their own prices for their goods and services. Before making a purchase or locking in your next appointment, check for the discounts available and don't pay more than needed.
Switch, don't ditch
Rather than giving up things completely, see if there are ways you can save in other ways. For example, are there alternatives to your current services with a smaller price tag? When it comes to insurance, are you paying for a higher level of cover that you don't need? If the answer is yes, there could be room to save.
For more information, please contact:  
Phillip Portman | 0437 384 471 | [email protected]
Compare the Market is a comparison service that takes the hard work out of shopping around. We make it Simples for Australians to quickly and easily compare and buy insurance, energy and travel products from a range of providers. Our easy-to-use comparison tool helps you look for a range of products that may suit your needs and benefit your back pocket.
Did you find this article interesting or helpful?