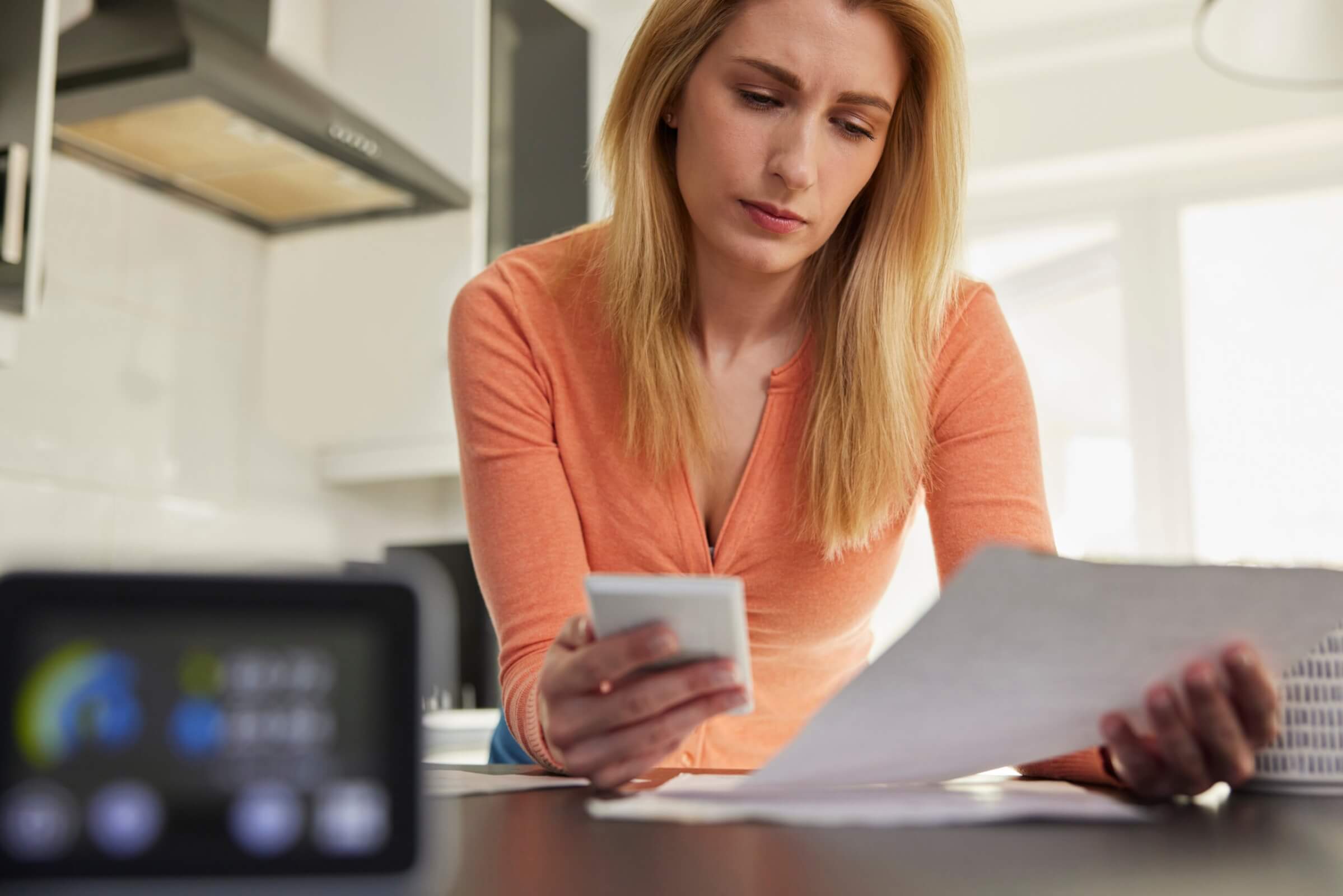 Hundreds of thousands of households and small businesses will see electricity prices increase from 1 July, with the Australian Energy Regulator (AER) and Victoria's Essential Services Commission (ESC) confirming just how much prices may soar for those on Standing Offers.
Australians on a retailer Standing Offer in South Australia, South East Queensland or New South Wales or equivalent Standing Offer in Victoria, can expect to pay up to $439 or 23.9% more a year, depending on where they live.
The average household electricity bill for residential customers on a Standing Offer in South East Queensland without a controlled load could increase by an average of $349 (21.5%) a year. The new average annual price will be $1,969. Small businesses in QLD on a Standing Offer might see annual prices increase by an average of $756 (21.9%) to $4,202.
In South Australia, residential customers on a Standing Offer without a controlled load may see their average electricity prices increase by $439 (23.9%) a year, while small businesses could see annual prices increase by an average of $1,310 (28.9%) to $5,849.
Average prices may increase by between $315 and $435 (20.8%) for families in New South Wales on a Standing Offer without a controlled load – depending on the distribution zone. Small businesses might see prices rise between $639 and $860 (14.7% and 17.5%).
Meanwhile, Victorian households on a Standing Offer based on a flat rate tariff and 4,000kWh usage per annum could pay an average of $352 (25%) more a year, while small businesses might fork out an additional $752 (25%) based on 10,000kWh annual usage.
Compare the Market's Head of Energy, Meredith O'Brien, said while these price hikes had been predicted, they could still hurt Australians who have already been hit hard by the cost-of-living crisis.
"While households and small businesses on a Standing Offer have been bracing for these price increases for some time, we finally know just how much more we can expect to pay for electricity from 1 July," Ms O'Brien said. "This will potentially hurt those customers that continue to remain on a Standing Offer, and we urge them to create good budgeting habits by comparing and potentially avoiding these increased costs by taking up a Market Offer, if this suits their circumstances.
Ms O'Brien said despite the price hike, the DMO and VDO are intended to be a fair price for Australian homes and businesses on Standing Offer contracts.
"The default offer acts as a benchmark for all Market Offers to be compared against, as it is the most a customer should be paying for electricity per year, based on the average estimated usage for their area. It's important to know that retailers are legally obligated to display the percentage difference between their market electricity plan on offer and the default offer.
"Unfortunately, a perfect storm of factors has led to these price increases. Put simply, it's costing more than ever to generate and transmit electricity to our homes and businesses. Inflation also means it's costing more for the materials used to maintain the infrastructure, while other costs are involved, including network poles and wires costs, environmental costs and retailer and residual costs."
"Standing Offers might have been some of the most cost-effective electricity plans available at the height of the energy crisis," Ms O'Brien said. "However, with the stabilisation of wholesale costs, we're seeing retailers offering better rates, discounts and sign-up credits for new electricity customers, taking up new retail market electricity plans. Now's the time to ensure you're not paying more than you need to for electricity."
The DMO was first introduced in 2019 as a cap on the price that retailers charge consumers for electricity on Standing Offer contracts in New South Wales, South East Queensland and South Australia, while it was introduced in the ACT last year. Meanwhile, the VDO was also introduced in July 2019 and has since replaced all Standing Offers following the Independent and Bipartisan Review of the energy market in Victoria.
Around 539,948 households and 91,040 small businesses are on the DMO, while a further 400,000 Victorian households and 55,000 small businesses are on the VDO.
You'll usually be on a Standing Offer contract if you've never switched to a Market Offer or if it's been more than a year since you last switched plans. If you're looking to switch to a Market Offer, it should also be noted that all retailers are signalling a change in variable rate prices which will take effect from the 1st of July or after, pending the retailer.
"We know that the Government revealed a number of measures that'll help families manage soaring electricity costs in the Federal Budget, but you could be saving right now by switching. These Federal Budget benefits may help alleviate short-term financial stress but customers shouldn't be complacent and should continue to shop around.
"It takes a few moments to compare, and as little as two business days to switch to a new electricity retailer to take advantage of a better plan. This is money that's better in your pocket and we know that every dollar counts right now. In the current high cost of living environment, comparing and switching more frequently could help you avoid paying too much."
If you are struggling in any way to pay your bills, Ms O'Brien said it's vital to contact your retailer as soon as possible.
"Don't suffer in silence. Start a conversation with your retailer, who will be able to help you," Ms O'Brien said. "They may be able to offer bill smoothing, financial education, hardship plans or payment extensions. Retailers are required to provide assistance if you ask for it, but they can only do that if you let them know you're under financial pressure.
"The reality is that it's going to take a while for us to see these interventions reflected on our electricity bills," Ms O'Brien said.
Consumers can use Compare the Market's free energy comparison service to compare a range of plans within minutes.
For more information, please contact:  
Phillip Portman | 0437 384 471 | [email protected]
Compare the Market is a comparison service that takes the hard work out of shopping around. We make it Simples for Australians to quickly and easily compare and buy home and contents, car, pet and travel insurance along with energy products from a range of providers. Our easy-to-use comparison tool helps you look for a range of products that may suit your needs and benefit your back pocket.
Did you find this article interesting or helpful?