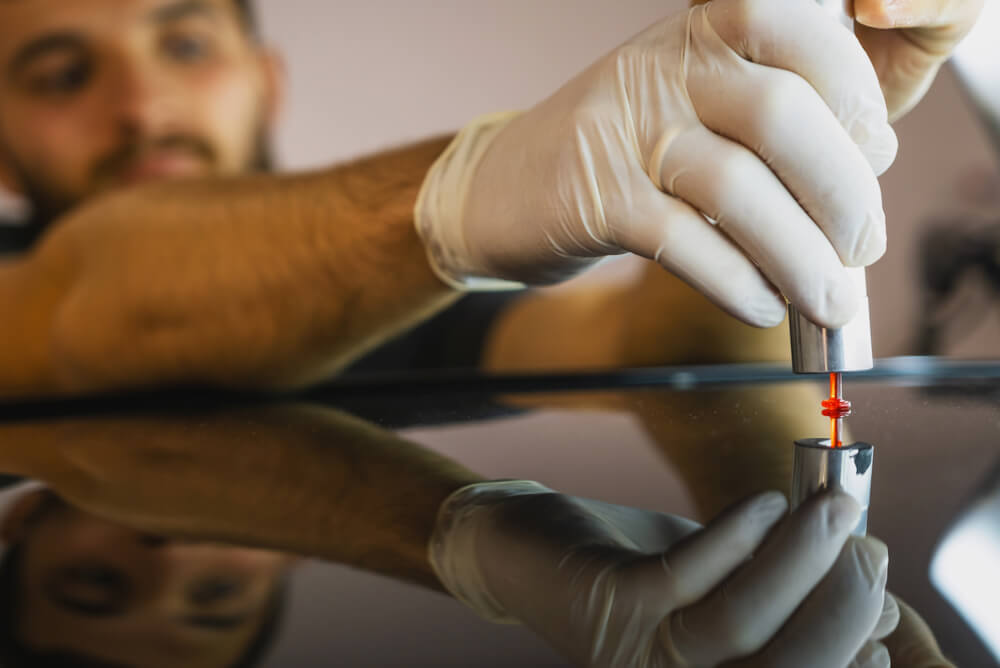 Car owners who have had their vehicle severely damaged by hailstones could face a repair bill of over $11,000, according to Frank Peppard, Finance Director of car insurance provider Carpeesh.
Hailstorms can cause significant damage to homes and vehicles. The hailstorm that impacted areas of Ipswich October 31, 2020 caused over $300 million in damage, rendering several properties uninhabitable while the damage was repaired.1
But how much in hail damage repair bills can car owners face?
Hail damage not cheap to repair
Frank Peppard notes that several items that might appear on a repair bill cost thousands of dollars. The exact repairs that are needed will differ based on the extent of the damage.
Peppard lists the following as industry-standard costs for repairs often needed with hail damage:
Paintless dent repair (PDR – where the car has dents but the paint remains intact) for hail damage = $4,500
PDR plus traditional panel repair = $7,500
Large-scale hail repair including roof replacement = $11,000
Windscreen replacement = $250 to $350
Advanced Driver Assistance System (ADAS) windscreen replacement = $500 to $600
Worst-case scenario – your car would need large-scale hail repair and a roof replacement, plus an ADAS windscreen replacement. This could cost $11,600.
If you're lucky, just a windscreen replacement would be necessary, costing only $250 on average.
Essentially, hail damage repair bills are based on one form of bodywork repair (PDR, PDR and traditional repair, or large-scale repair and roof replacement) and possibly a windscreen replacement as well. This means average costs could range from $4,750 to $11,600 (though individual cases can differ from these industry averages).
What is ADAS?
ADAS windscreens are common on modern cars. They include cameras and sensors to assist drivers in avoiding road collisions and are a part of lane assistance/avoidance systems, emergency braking and lane-departure warning systems. If hailstorms damage an ADAS windscreen, it will cost more to repair or replace.
Repair bills worth 55-110% of a car's market value
Based on car insurance sales from Compare the Market, the majority of cars have a market value of $10,000 to $20,000 (29.16% of car insurance sales), with the second most common being $5,000 to $10,000 (26.62%) of all sales.2
This means a hail damage repair bill of $11,000+ is potentially worth 55% to 110% of most cars' market value*.
For some cars with a low market value, the cost of hail damage repairs could outweigh the value of the vehicle itself.
*Market value means the value of the car at the time of a claim, not the sale price of the car when it was first purchased.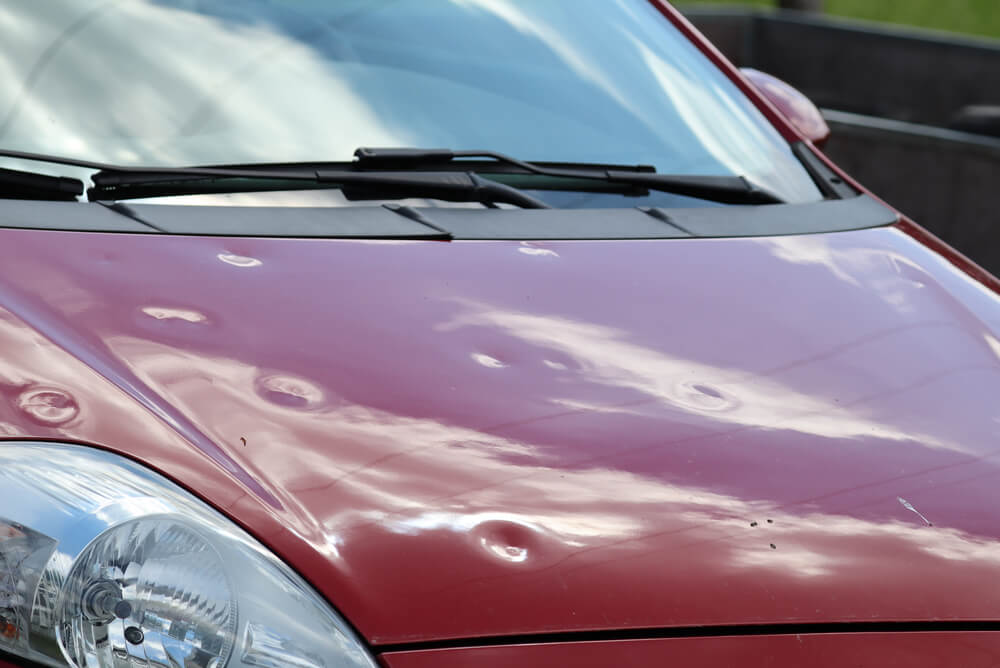 Does car insurance cover hail damage repairs?
Stephen Zeller, General Manager of General Insurance at Compare the Market, notes that comprehensive car insurance policies typically cover hail damage. You may find that other policies with lower coverage do not.
"Third Party policies don't come with storm damage cover. Comprehensive car insurance comes with storm damage cover. This can include hailstorms as well as flooding and damage from fallen trees. Car owners should also check to see if they have the cost of a hire car included in their insurance and make use of it. If you're not sure, contact your insurer," says Zeller.
"You will be subject to a standard excess payment. Given that repairing hail damage to your car could cost $4,750 to more than $10,000, having the right cover can spare you from huge financial pain."
In situations where the cost of repairs would cost more than the car's market value (or high enough to make repairs financially untenable), Zeller notes that comprehensive car insurance will likely pay out the vehicle's value, according to the terms and conditions of the policy. Insurance holders can refer to their Product Disclosure Statement (PDS) for details, exclusions and embargoes (e.g. this benefit may only last for a couple years before the car is no longer considered 'new').
"In situations where the car is a write-off, you'll be paid a claim for the vehicle's market value or agreed value, minus your excess. You can use the payout to help pay for a new vehicle, or however you wish to use it."
Read on to learn more about comprehensive car insurance and its benefits.
Sources:
1 Hailstorm impact still being felt by community. City of Ipswich, Ipswich City Council. 2020.
2 Based on car insurance sales completed through Compare the Market between 01/01/2019 and 22/10/2021.
Did you find this article interesting or helpful?