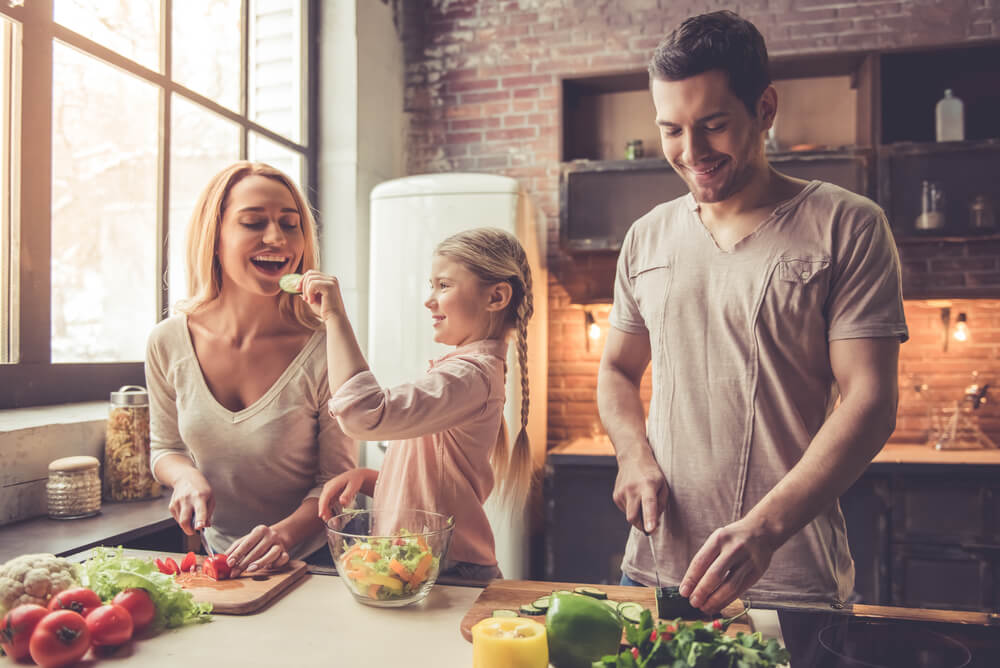 If you're lucky, you won't need to use your health insurance this year – or next. That's what makes it the kind of bill we pay and forget.
A new survey by Compare the Market has found that while 91% of private health members expected their premium to increase, only 34% knew how much that was going to cost them.
While price hikes are often inevitable, you can mitigate the effects if you take proactive steps to save.
Compare the Market's health insurance expert Anthony Fleming shares his top tips to keep your hip pocket healthy this year.
Some funds are delaying their premium hikes
Some funds are increasing their premiums on the 1st of April but many health funds have decided to delay their increase.
The average premium increase of 2.70% across the industry – ranging from 1.09% to 5.33% – is still set to occur on that date for some, but others are pushing it back as far as November, recognising the ongoing financial impacts COVID-19 has had on household budgets.
NIB, Medibank and AHM have postponed their increase until 1 September, while Teacher's Health and Nurses and Midwives have pushed back until 1 October.
HCF has agreed to the longest delay, holding their hike until 1 November 2022.
"Even at the smallest average increase in more than 20 years, an extra 2.7% can have an impact on a household budget," Mr Fleming said.
"Delaying this increase for even a few months will help a lot of people, but not every health insurer has set a date for their premium hikes yet.
"If you aren't sure, it's worth asking your insurer when they're raising their prices, and to see if you can find a later one if that suits you better."
Are you eligible for a COVID-19 refund?
The influx of COVID-19 patients into public hospitals saw widespread bans or pauses on elective surgeries (non-emergency surgeries), in order to ease the burden on the health system.
However, this left many Australians unable to access the health services they were paying for with their insurance premiums, and in 2021, many health insurers offered 'COVID refunds' straight back to their customers.
For example, Bupa is returning a combined $120 million worth of deferred claims to any customer with at least 90 days' cover between 1 July 2020 and 30 June 2021.
Most of these refunds would have been given out late in 2021, but some Australians who haven't yet received their money might still be eligible.
The average refund for Bupa customers was about $71. Mr Fleming says it's definitely worth checking if your fund is offering the same.
"All health funds have committed to returning any excess profits to members as a result of Covid-19 impacts to services. Many health funds have delivered these returns to their members in 2021," he said.
"If you have not heard from your health fund, send them a gentle reminder, and if they aren't offering such relief, then ask them what else they can do to for you to keep you as a customer."
Some COVID-19 support packages have been extended
At the onset of the pandemic, many health insurers announced support packages to help customers in financial difficulty, which, depending on the insurer, included things like:
Ongoing premium freezes for financial hardship
Extended extras cover for telehealth services for 9 allied health services (such as psychology, physiotherapy etc.)
Expanded cover to include telehealth services
Some insurers have extended these benefits throughout 2022.
"Your health insurer should have a COVID-19 support page you can look at to see what they're offering to help their customers," Mr Fleming said.
"The support on offer and whether it's been extended or not will differ with each one, but some of these benefits have proven very useful for lots of people these past few years.
"If you still need help, ask your insurer what they can do for you."
The age of dependants has increased
Last year the Government increased the maximum age of dependents for private health insurance policies from 24 to 31. It also removed the age limit for dependents living with a disability.
While health funds are yet to say how they will incorporate the new change, it will be something to look out for later this year.
Under previous rules, people were excluded from their parent's family policies from the day they turned 25.
Given the median age of Australians living at home has increased in recent years to just under 25,  millions of people could potentially benefit when new products are brought online.
Keep an eye on the federal budget and election
The 2022-2023 federal budget will be taking place earlier than usual this year on 29 March, over a full month sooner than its usual date in early May.
Healthcare is often a major component of budget announcements, and 2022 should be no different.
"Given the ongoing prevalence of the coronavirus and the fact that it's an election year, the government and the opposition will likely throw a few health-related sweeteners into their respective budgets," Mr Fleming said.
In last year's budget, the government promised to invest $22 million over four years to address the high cost of medical devices which contributes to rising premiums.
---
For more information, please contact:
William Jolly | 0405 968 369 | [email protected]   
Compare the Market is a comparison service that takes the hard work out of shopping around. We make it Simples for Australians to quickly and easily compare and buy insurance, energy, travel and personal finance products from a range of providers. Our easy-to-use comparison tool enables consumers to find products that best suit their needs and back pocket.
Did you find this article interesting or helpful?