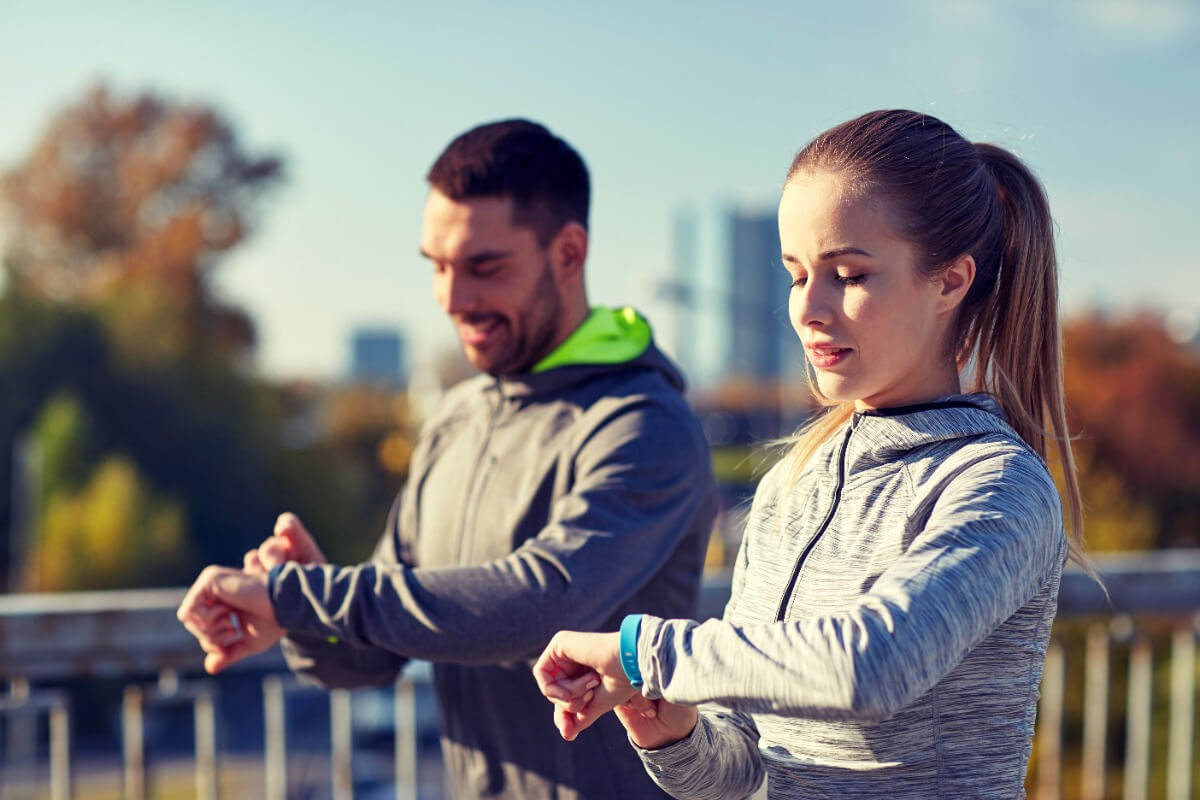 With half of Australians battling at least one major chronic health condition and 50% of patients waiting more than 48 days for elective surgery in the public system, insurers are shaking up the private health sector by incentivising those who prioritise their wellbeing.
Several big players like NIB and AIA have rolled out membership programs that complement health insurance products and utilise smart watches and devices to encourage Australians to make better decisions when it comes to their health.
And for those who aren't ready to commit to taking out a private hospital or extras policy, there are also programs available that can help save on some health and wellness services by making healthy choices.
Compare the Market's health insurance expert Anthony Fleming said it was great to see health insurers putting customers first and encouraging healthy habits.
"While private hospital and extras cover give Australians more choice when it comes to their healthcare, it's great to see programs popping up that encourage healthy behaviour," Mr Fleming said.
"In the same way that you may earn points for flashing a rewards card at the supermarket, these programs incentivise you every time you take steps to improve your health.
"The specific criteria and perks vary between providers, but we know that things like completing health checks, logging your sleep or exercising can help you level up or earn rewards.
"Many insurers have begun implementing increases of health insurance premiums after delaying their rate rise in April, but these membership programs offer addition value, allowing Australians to make the most of their current policy or access health incentives they otherwise wouldn't have been able to."
NIB's GreenPass subscription offers two membership options for Australians – regardless of whether they currently have a NIB health insurance policy. One membership tier is available free of charge, whilst the other has a small charge. Both options offer users online health checks, expert tips and advice and discounts on healthy living. However, the paid version gives you everything the free version does, as well as access to discounted physio, dental and optical services, higher discounts on travel insurance and fast-tracked rewards.
"The idea of NIB's GreenPass is to track your fitness and health to earn points," Mr Fleming said. "The more points you earn, the more levels you unlock, which boast greater discounts for things like fitness trackers and equipment, meal subscriptions, workout apparel, skin treatments and more. With the paid option, you start at a higher level, meaning you can access rewards even quicker than with the free membership tier."
The paid option, which is currently $4.99 for eight months and then $4.99 each month after, members can also save up to 21% on dental check-ups and dental procedures, around 17% on individual and group physiotherapy consultation fees and between 5% and 25% on the retail price of single vision glasses with select NIB partners – subject to terms and conditions.
However, this is separate from an extras policy. Extras policies with NIB allow you to claim back a higher amount than the discount offered with GreenPass, subject to annual limits. You also have the option of seeing a healthcare provider of your choice, providing their professional qualification is recognised by NIB. If you already have a policy with NIB that covers dental, optical and physiotherapy, you may be better to consider the free GreenPass option.
"The Advanced GreenPass option could be particularly helpful for young people who would otherwise take out a health insurance policy for dental check-ups, glasses and physiotherapy, as it gives them access to discounted prices with select NIB partners," Mr Fleming said. "However, we encourage people to read the terms and conditions carefully, as offers may not be available with the healthcare providers or retailer of your choice and the treatment you require may not be covered under a NIB GreenPass membership."
Another program, AIA Vitality, is only available to those with AIA health insurance policies or some AIA life insurance policies but works in a similar way to NIB's GreenPass. Based on your level of hospital cover, you'll either be eligible for a basic program called AIA Vitality Starter or the main AIA Vitality program.
With both versions, completing health reviews, undergoing nutrient assessments, going to the gym and tracking steps can help you move to a higher membership status and earn more rewards.
"The great thing about AIA Vitality is that it's available to Australians who already have health or life insurance, meaning anything they earn through the program is an added bonus to the benefits they already receive with hospital cover," Mr Fleming said.
"By prioritising health and wellbeing, members can receive up to 50% off gym memberships, free online and in-person health checks, discounted nutrition assessments, hundreds of dollars in shopping rewards and even access to discounted fitness watches.
These reward programs are just some of the innovative new products shaking up the health insurance industry. For example, HCF recently announced their Flip product, which allows Australians to take out an 'on-demand' insurance policy and only pay for cover when they need it.
Meanwhile, Mr Fleming said Australians should also compare the rewards on offer from health insurers when comparing hospital and extras cover, as there are some great perks up for grabs.
"In addition to offering cover at different prices, insurance providers can offer unique perks, rewards and discounts to attract and reward their customers," Mr Fleming said. "From reduced rates on gym memberships to savings on entertainment, shopping, flights, free glasses and even other insurance products, there are many benefits available through many of the health funds.
"While finding the right level of cover is essential, we also encourage Australians to look at the perks available to get the most bang for their buck."
Australians can compare a range of health insurance products from a variety of providers using Compare the Market's free health insurance comparison service.
For more information, please contact:
Chris Ford | 0411 560 116 | [email protected]  
Phillip Portman | 0437 384 471 | [email protected]
Compare the Market is a comparison service that takes the hard work out of shopping around. We make it Simples for Australians to quickly and easily compare and buy insurance, energy, travel and personal finance products from a range of providers. Our easy-to-use comparison tool helps you look for a range of products that may suit your needs and benefit your back pocket.
Did you find this article interesting or helpful?