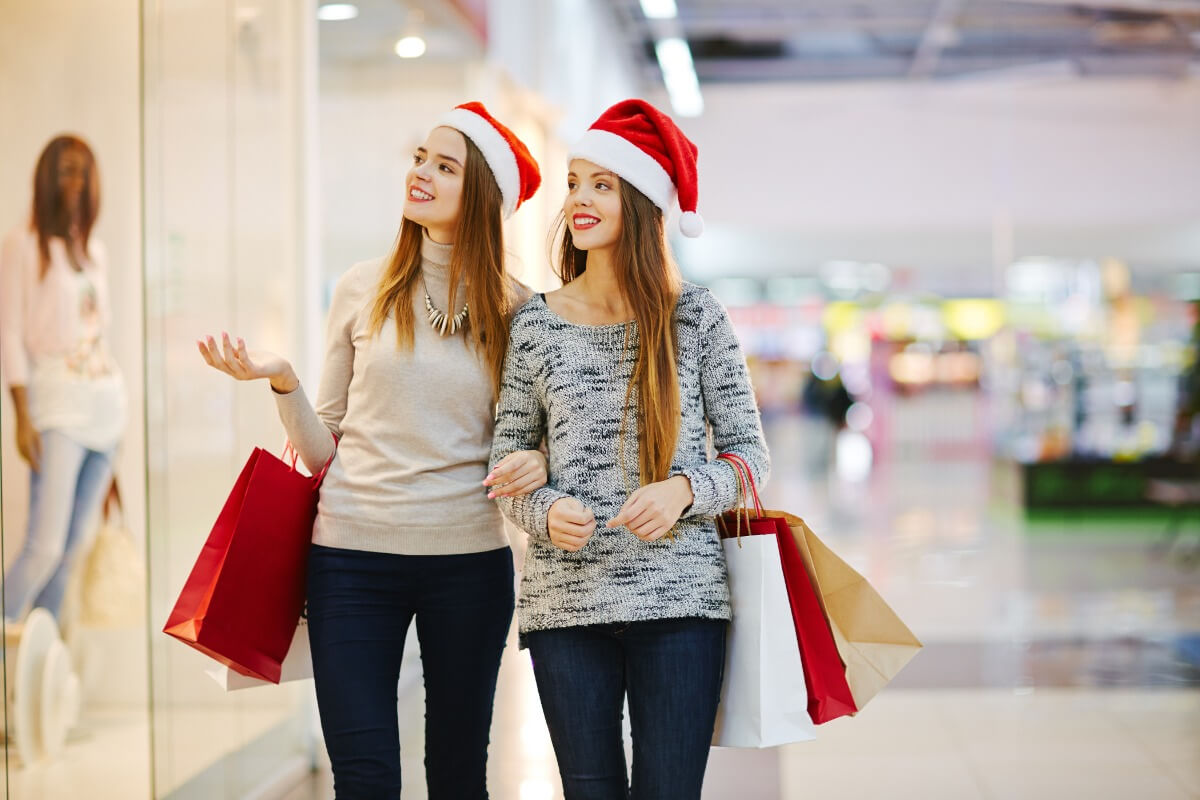 With just a few months until the jolly man in red arrives for another year, new research from Compare the Market has revealed that many Australians are preparing for a frugal festive season as the cost-of-living crisis rages on.
In light of rising energy bills, soaring rental prices, higher costs at the grocery store and pain at the petrol pump, many Australians plan on tightening their purse strings this Christmas.
In fact, Compare the Market's October 2023 survey of 1,004 Australian adults revealed that on average, Australians will fork out $715 on Christmas presents in 2023. While this is almost equal to last year's estimated spend of $716, some states will be spending significantly less on festive cheer.
For example, the average shopper in Victoria will cut their Christmas spending by 7.12% compared to last year, spending $678 on presents. It's a similar story in New South Wales, where the state average is $757. While it's above the national average, it's $56 less than last year's spend.
The 2023 shopping budget in South Australia has shrunk to $686 from last year's $723 – a 5.11% decrease.
However, some states plan on shopping up a storm. There's plenty of festive cheer to go around in Queensland, where Sunshine State shoppers anticipate spending $747 on Christmas – up $109 and 17.08% compared to last year. Meanwhile, Western Australians plan on spending $661 on Christmas gifts, which is below the national average, but 7.47% more than last year's $615.
Compare the Market's Natasha Innes said it wasn't surprising that so many Australians would be watching their spending this Christmas.
| | | | | |
| --- | --- | --- | --- | --- |
| Location | Average spend on Christmas presents 2022 | Average spend on Christmas presents 2023 | Price difference | Percentage difference |
| National | $716 | $715 | -$1 | -0.13% |
| New South Wales | $813 | $757 | -$56 | -6.88% |
| Queensland | $638 | $747 | +$109 | +17.08% |
| South Australia | $723 | $686 | -$38 | -5.11% |
| Victoria | $730 | $678 | -$52 | -7.12% |
| Western Australia | $615 | $661 | +$46 | +7.47% |
Northern Territory, Tasmania and ACT excluded due to low sampling data. However, these are still included in the national average. we removed any major outliers from the results.
"While inflation may be easing, we're still being hit with high prices from every angle right now and unfortunately, many people say they will cut back on spending this Christmas," Ms Innes said.
"The reality is that the dollar isn't going to stretch as far as it has in the past when it comes to presents. However, it's good that Australians appear to be setting a budget for the holiday season. The last thing we want to see is anyone getting into debt or dipping significantly into their savings to buy presents. Making a budget (and checking it twice) is a great first step in beating rising costs this Christmas."
Compare the Market's data also revealed the top ways that Australians like to purchase their Christmas gifts, with 54.6% admitting that shopping in-store is their preferred method. It beat online shopping (33.2%) and click and collect (4.4%).
Miss Innes said it was interesting that Australians appeared to be turning their backs on Layby, Christmas clubs and Buy Now, Pay Later.
"Just 2.6% of Australians surveyed said that Buy Now, Pay Later was their preferred way of purchasing Christmas presents, while less than 1% said they rely mainly on Layby or Christmas clubs like Chrisco," Ms Innes said.
"The advantage of layby or Christmas clubs is that you pay off a purchase before you receive it. A lot of department stores run pretty big sales and offer layby, while Christmas clubs allow people to pay off an amount each week so their Christmas is covered by the time December rolls around."
No matter what you plan on spending this Christmas, Ms Innes said there were ways to claw back cash and do the shop on the cheap.
"In the same way that Australians have become good at comparing petrol prices, putting their bills under the microscope and saving at the checkout, it's important that shoppers apply these same tactics over the Christmas period," Ms Innes said. "It's been an expensive year and while Christmas can push those budgets to the brink, we don't want to see families falling at the final hurdle."
Her top tips for shrinking the Christmas spend in 2023.
Shop around: Different stores can set their own prices for the exact same item. Before shopping, check the catalogues for discounts that are available. Also keep an eye on Black Friday and Cyber Monday sales next month, as this is a great way to secure savings.
Don't get stung by delivery fees. Online shopping has made it easier than ever to do the Christmas shop, but you may need to spend a certain amount for free delivery. Ensure you understand what fees are involved and the ways you may be able to avoid them. For example, you can usually opt for Click and Collect for free to avoid delivery fees or may be entitled to free shipping for being a member with some companies.
Utilise rewards from insurance companies. We know that Australian households with an insurance policy or mobile plan with Woolworths can receive a 10% discount on one shop per month. Utilise this saving for your big Christmas shop and you could spend less without breaking the bank. Similarly, other companies may offer discounts or perks through their reward stores or programs.
Use your loyalty points: Major supermarkets and department stores have their own reward programs, where you can earn points for shopping and exchange them for prizes or money to spend in-store. If you do plan on using these reward programs, ensure you activate offers in the apps to maximise the points you can earn and flash your card when shopping.
Think outside the box when it comes to saving
While putting money aside for a rainy idea is a great way to save, it's not the only one. With electricity prices rising, you may be able to claw back cash by switching to a cheaper plan. Similarly, if you've been hit with an insurance renewal, don't just accept it. Be sure to do your research and see if a better deal is available.
Phillip Portman | 0437 384 471 | [email protected]
Compare the Market is a comparison service that takes the hard work out of shopping around. We make it Simples for Australians to quickly and easily compare and buy insurance, energy and travel products from a range of providers. Our easy-to-use comparison tool helps you look for a range of products that may suit your needs and benefit your back pocket.
Did you find this article interesting or helpful?