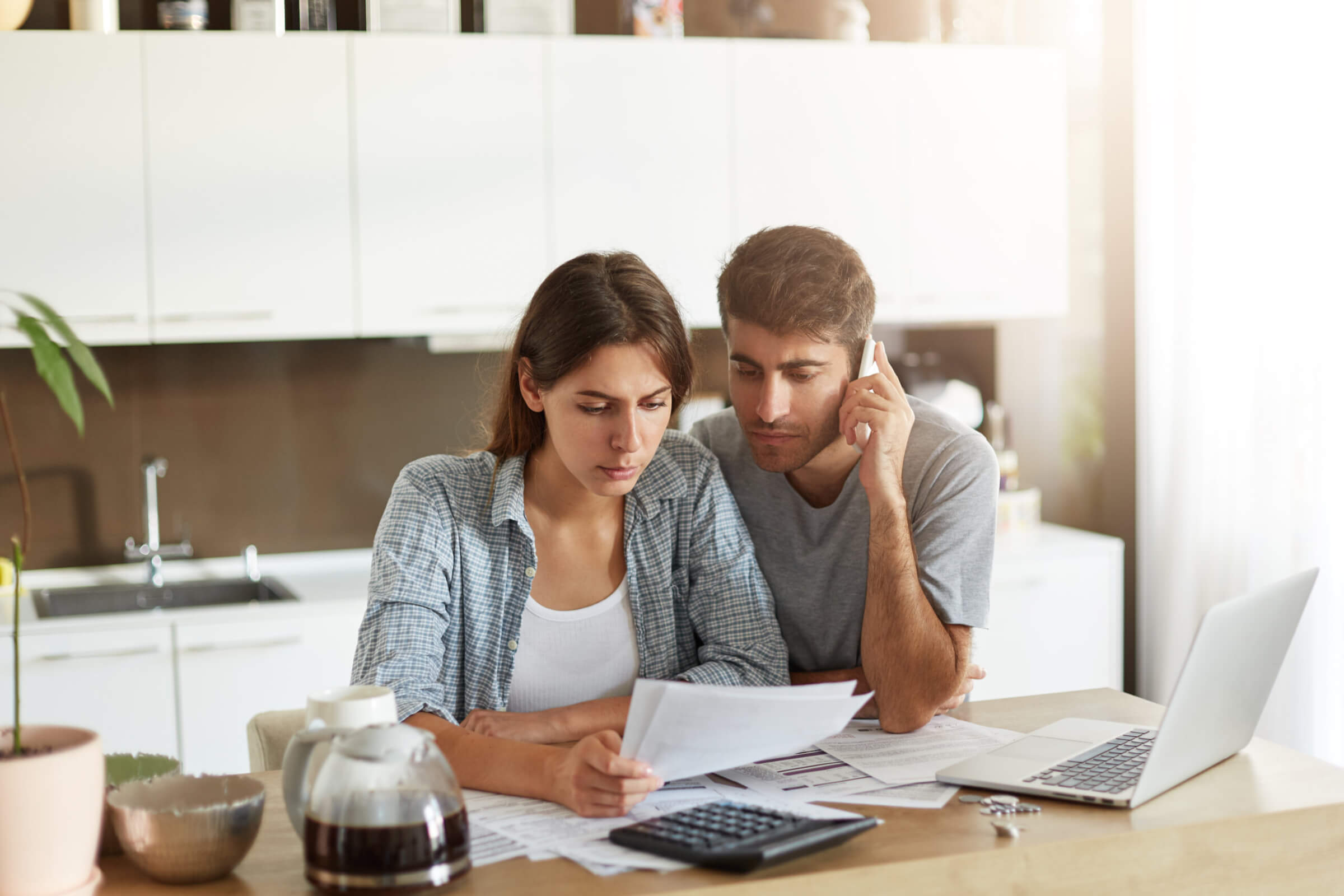 The tightening of household finances over the past year is impacting relationships across the country. New research from Compare the Market shows that over half of Australian Millennials (51.1%) have argued with their partner or family about money in the past three months. It's above the national average of a third of people who admit to bickering with their loved ones over finances.*
Zoomers weren't too far behind their older generation, with 46.5% of the cohort also stating that they've had fights about finances in the past three months. Gen X was just below the Australian average, while Baby Boomers were least likely to clash with loved ones over cash.
| | |
| --- | --- |
| Generation | % of people who have argued about money in the past 3 months |
| Gen Z | 46.5% |
| Millennials | 51.1% |
| Gen X | 36.4% |
| Baby Boomers | 21.9% |
| Australian Average | 37.8% |
Compare the Market's Phillip Portman spoke about ways Australians could try and ease the hip-pocket pain that could be leading to these arguments.
"We've seen energy prices, fuel costs, home loan rates and even everyday grocery prices rising consistently over the past year, and while there is an indication that inflation is slowing down, people are feeling the pinch now more than ever," Mr Portman said.
"People may be able to weather a rise in one area or another, but when everything is going up at the same time, people may begin to stress and panic about their financial stability, potentially leading to these arguments.
"We know that there are so many Australians doing it tough at the moment, and cutting back is getting harder and harder to do, especially when the non-discretionary spending is creating the most pinch. However, there are still ways for people to save without giving up the things they love. There are easy wins, such as shopping around for insurance policies, energy plans and mortgage rates.
"People shouldn't also forget about the small savings that they could be making every day. With Aussies feeling the pinch at the petrol bowser, consider looking at a fuel tracker to see if there may be cheaper petrol prices than their regular or convenient petrol station."
Mr Portman also spoke about making the most of rebates and concessions on offer, if people are eligible, as well as using hidden savings and rewards available to them.
"Another way people may be able to save a bit of money, especially on their utility bills, is through rebates and concessions, pending their circumstances. We would advise people to do a quick check with their state government for eligibility for these concessions if their household structure has changed recently.
"Lastly, something that people often overlook is the rewards and discounts insurers may offer their customers. There's often a customer loyalty program affiliated with insurance that people buy for health, car or home and contents insurance, to name a few. From grocery store discounts to freebies, people could be saving a considerable amount by using these rewards."
This research from Compare the Market comes as data from the ABS shows the inflationary pressures everyday Australians are facing. Non-discretionary spending, such as utility bills and mortgage repayments, rose 4.2% year on year to June 2023, while discretionary spending fell 0.7% for the same time.
From people swapping their groceries to generic brands to delaying health appointments and car services while dipping into their savings to get by, it's no wonder the mental toll of the cost of living crisis is leading many Aussies to argue about their financial situation at home. This is further proven by the jump in the number of people having arguments about money (23%) since the last time Compare the Market asked Australians the same question in February 2023.
*Survey of 1,004 Australian adults, conducted in July 2023.
-ENDS-
For interviews and more information, please contact:
Noémi Hadnagy | m: 0433 377 252 | e: [email protected]    
Compare the Market is a comparison service that takes the hard work out of shopping around. We make it Simples for Australians to quickly and easily compare and buy insurance, energy, and home loans products from a range of providers. Our easy-to-use comparison tool helps you look for a range of products that may suit your needs and benefit your back pocket.
Did you find this article interesting or helpful?