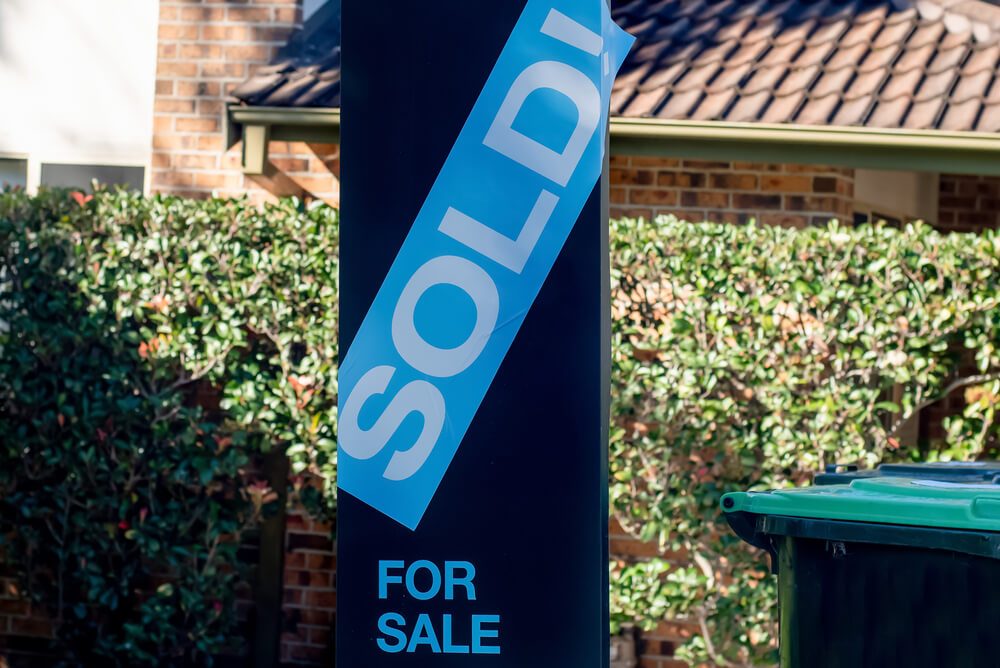 Co-author: Sarah Orr
Only a small portion of property ads on real estate websites are showing price ranges in certain parts of the country, with Brisbane buyers particularly in the dark.
Compare the Market reviewed more than 1,000 property ads across realestate.com.au and Domain in Brisbane, Sydney and Melbourne, and found only 17% of Brisbane ads displayed a price guide in their tag line, compared to 29% in Sydney and 57% in Melbourne.1
Brisbane properties were instead much more likely to display terms such as 'Auction' (41%), 'Asking Price or Range Given' (17%) or simply 'For sale' (21%).
| | | | |
| --- | --- | --- | --- |
| Tag line | Brisbane | Melbourne | Sydney |
| Auction | 41% | 19% | 33% |
| Asking price or range given | 17% | 57% | 29% |
| Contact agent | 1% | 14% | 17% |
| By negotiation | 7% | 1% | 0% |
| 'FOR SALE' | 21% | 1% | 10% |
| Submit all offers | 8% | 0% | 1% |
| Expressions of interest | 2% | 1% | 3% |
| Other | 1% | 6% | 4% |
| "Price guide available" | 1% | 1% | 2% |
Why is this the case?
This comes down to property advertising legislation in different states, with each one having varying degrees of enforcement around sales practices and "underquoting".
Victoria is generally regarded as having the most transparent of the three:
In Victoria, it is illegal for agents to advertise a price that's less than the auction reserve or asking price, and they must provide an indicative selling price2. Even when a price is not included in the advertising tag line, agents must publish a statement of information with an indicative price, and median price information for the local area, which can be found when you click through the ad. Under these rules, it is illegal for sellers to advertise a lower price than the auction reserve or asking price.
In New South Wales, agents can choose whether to include price information or not, but underquoting is illegal and large fines can apply3
In Queensland, it is illegal to provide a price guide at auctions, as this may influence the eventual sale price4
Queensland has the vaguest property selling legislation of the three states. According to PRD Chief Economist Dr Diaswati Mardiasmo, this difference is a key reason for the lack of transparency in Brisbane.
"Queensland not providing much legislation regarding underquoting is making it confusing for buyers, especially in a booming sellers' market like this," Dr Mardiasmo told Compare the Market.
"Real estate agents of course would like to get the best results for their clients thus they tend to not put the prices on to allow more market pricing to come to fore – that is, whatever market is willing to pay."
In contrast, Dr Mardiasmo says Victoria's laws prioritise buyers budgeting for and finding a property more easily.
"I wouldn't necessarily call NSW's or Victoria laws stricter, so to speak. Rather they are there to create a fairer, more competitive, and transparent market," she said.
"Queensland's laws regarding no price guides for auction is also to create a fair and unbiased auction outcome.
"But little legislation for selling price guides in a time like we're in right now – high prices, booming sellers' market – makes it difficult for buyers to truly know the price of houses on the market, and in turn what they can afford with their budgets."
Is this causing properties to sell for more than they're worth?
There has been a general trend in property sales in recent months of properties selling above their listed sale prices – if one exists.
According to PRD's latest Major City Metro Reports for the second half of 20215, properties in Sydney, Melbourne and Brisbane are selling at a premium for the vendor (aka the seller).
Based on PRD's data, houses in Sydney are going for well above their listed sale prices on average at a 7.30% markup, while units in general are offering marginal discounts to buyers.
Average vendor premiums/discounts
 
Sydney
Melbourne
Brisbane
Houses
7.30%
4.20%
2.40%
Units
0.60%
-0.27%
-0.33%
Source: PRD September 2021. Positive numbers = sales above the listed sale price.
"Sydney is where we are seeing properties going for well above initial listed prices. I've seen articles about properties going for $500,000-$1,000,000 over reserve at auction in Sydney," Dr Mardiasmo said.
"As Brisbane's pricing guide rules are less transparent than Sydney and Melbourne, it means rather than not knowing what the property is actually worth, buyers in Brisbane more than likely have no idea what a competitive price offering will be.
"It means ambiguity as to what buyers can actually buy with their budgets."
Rising markets in general make it harder for buyers to navigate the buying process, especially when the price is not readily available.
National property values increased 18.4% over the past year according to Core Logic figures released in September.6
Median property price changes
City
August 2020
August 2021
Annual growth
Brisbane
$503,128
$612,377
18.3%
Sydney
$860,182
$1,039,514
20.9%
Melbourne
$667,520
$769,968
13.1%
What can buyers do?
For those finding it tough to know what a property is worth and whether they can afford it, Dr Mardiasmo suggests doing a bit of additional research.
"The best way I can think (to navigate around properties without a price range) is to look at comparable sales in the area recently," she said.
"If, for example, you can find five four-bedroom houses all sold recently in the area and take their average square metre rate, then you should be able to multiply that rate by the square meterage of our property you're looking to buy for an accurate price guide.
"You can also talk to more than one agent in the area and gauge what multiple agents think (a property) might be worth."
One tip buyers can put into practice is playing around with the price ranges on real estate websites.
Sellers include a 'back end' price when listing a property, which might not show up on the ad but is still there to determine when the ad shows up in people's searches.
Steadily increasing the price range on your search until the property disappears can give a decent idea of what it's worth, but buyers shouldn't rely on this alone.
Ultimately, a lack of price transparency might mean a bit of extra work for buyers if they want to know roughly what the property might sell for.
---
Sources
Image via Shutterstock
We reviewed 340 property ads in each city region. In each case, we counted 170 property ads for three-bedroom houses on realestate.com.au and 170 property ads for four-bedroom houses on Domain to ensure the listings were unique with no overlap.
Consumer Affairs Victoria, 'Real estate pricing and advertising'. 6 May 2021.
NSW Fair Trading, 'Underquoting reforms'. 1 January 2016.
Queensland Office of Fair Trading, 'Legal requirements for a transaction by auction'. 28 October 2020.
PRD 'Major City Metro Update 2nd Half 2021'. 8 September 2021.
CoreLogic, 'August Home Value Index'. 1 September 2021.
Did you find this article interesting or helpful?