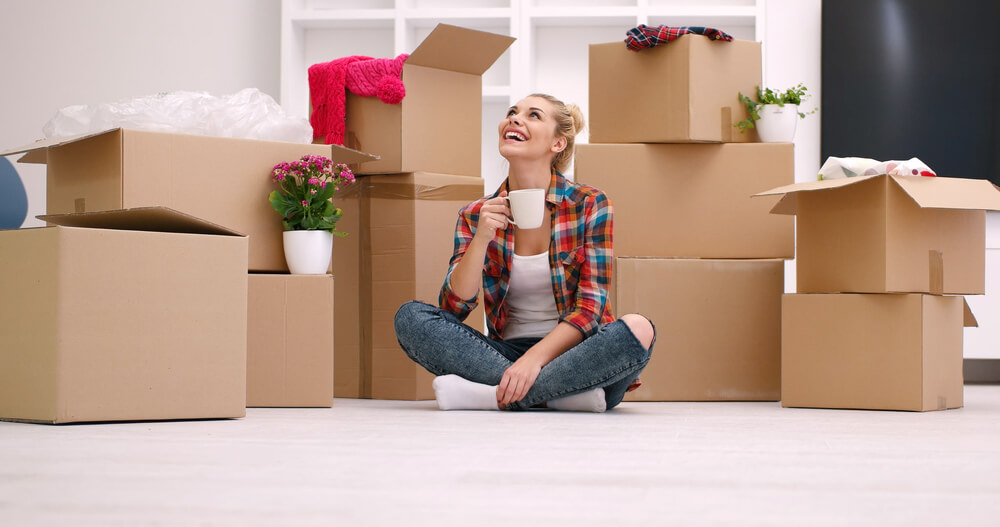 If you want to buy your dream home while you're not in a relationship, just how hard is it? Is it an achievable goal or a fairy tale?
The statistics show that single home ownership might actually be more achievable than you think. According to the Australian Bureau of Statistics (ABS), over a third of all homebuyers in recent decades were single adults aged 25 to 34 years old; this group made up 34.6% of homebuyers from 1981 to 2011.1 Single homeowners aged 35 to 44 saw growth from 2001 to 2011, making up 37.2% of home buyers.
The Australian dream of home ownership remains a highly desired life factor, with those aged under 30 saying it's more important to them than accumulating wealth or travelling, according to an independent, nationally representative survey commissioned by Compare the Market.2
But buying a home when you're single is no mean feat, as house prices often reach over half a million dollars, especially in capital cities.
To help you along this path, here are some key tips for those who are single and buying a house.
Our top 11 tips
Why is buying a house when you're single so much harder?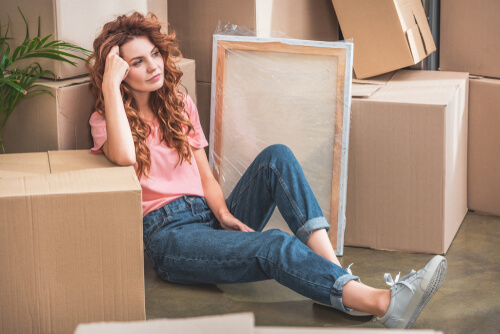 Beyond the obvious 'two incomes means more money to buy a house', there is a specific reason why banks and lenders are wary of lending to single adults as opposed to couples.
Compare the Market's resident money expert, Rod Attrill explains the situation,
"Mortgage brokers tend to restrict their lending power if you're living by yourself and don't have a partner to help out with expenses as you may be deemed a riskier proposition. As a single adult, consider what your 'back up' plan is in the event your income stops.  In a couple, if one income stops you might still have the other income to fall back on to get you through.  So as a single person, you should consider some or all of the following – having savings set aside that should cover a couple of months' expenses, taking out income protection or even life insurance."
Even if you earnt the same as two people, lenders might still consider you a higher risk in case anything happens that prevents you being able to work. Also, couples might have the option of calling on a larger pool of family members or paying extra from both incomes, in case the home loan repayments go up for example.
This isn't to say it's impossible; just tricky. Handling a mortgage on a single income is going to require some strong financial discipline.
1. Conquer your debts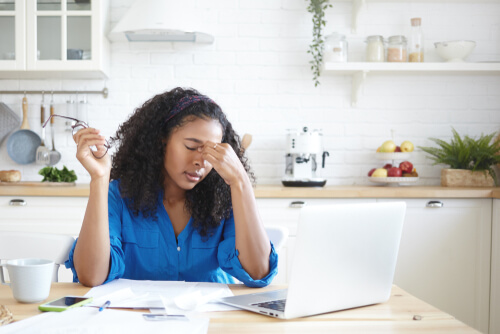 Attrill offers up this advice for anyone considering getting a home loan, but especially single adults,
"Pay off any high-interest debts that you may have, like credit cards."
Clearing debt will reduce the amount of money that chews up your payslip, meaning you've got more to save for a house deposit. It will also free up money to pay for your mortgage repayments once you do get a home loan, meaning you'll be closer to home loan heaven than to home loan hell.
Paying off your other debts, like a car loan, will also help improve your credit score.
2. Improve your credit score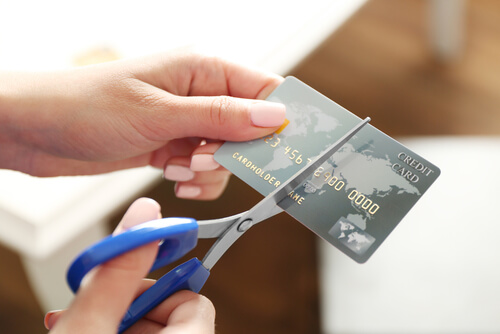 Improving your credit score is handy if you're single and buying a house or apartment is a key goal in the near future. Having a bad credit score (the rating that helps lenders determine whether you're a reliable borrower who'll be able to repay a loan) can impact your odds of getting a home loan. Credit scores aren't just a measure of whether or not you have any debt, however, although clearing existing debt is a critical part of improving your credit score.
There are other ways of improving your credit score. The Australian Securities and Investments Commission's (ASIC) MoneySmart resource lists the following methods for improving your credit score:3
If you want to learn more about credit scores, you can visit the MoneySmart page.
3. Become self-sufficient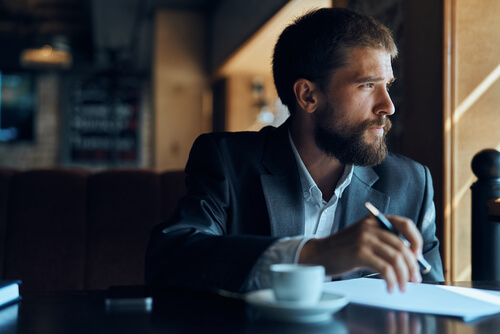 A home loan is a considerable investment, but you shouldn't forget your regular expenses and living costs. You might have the option of working a second job on the side, but be wary of running yourself ragged and burning out.
Instead, consider cutting down your everyday expenses to help ease the pressure and make you self-sufficient, which will make handling a mortgage easier.
When you submit a home loan application, lenders pull out the microscope and examine your accounts to make sure you can afford the repayments. Even Afterpay and Uber Eats can hurt your chances of buying a house.
If people on their own can work towards being self-sufficient with their finances, then everyday costs and those bigger expenses like buying a house can seem a little less scary and much more manageable

– Rod Attrill
Here are a few practical ways you could become self-sufficient and save,
Prepare/eat meals at home: cut back on your takeaway meals, morning coffee and pack your own lunch instead.
Plan your grocery shop: buy in bulk and have a strict shopping list.
Use less energy: from sparing the air-con to switching off appliances and lights when not in use, using less power can help you shrink your energy bills.
Shop the specials: when buying new clothes or products, look for savings and discounts or waiting until items go on sale.
4. Consider the savings of outer suburb locations
If you're single and planning on buying your own home, it's important to figure out where you're going to live. As they say in the real estate world: location, location, location!
Do you want to live the quiet life in the bush, or are you after the hustle and bustle of urban living? How far away will you be from work, family and friends? Do you want to be close to public transport? Is the property suitable for pets? All of these questions and more will influence your decision.
And of course, how much will it cost you? While inner-city living might be more convenient, you might have to look at the outer suburbs for a cheaper property, as inner city suburbs can be pricey.
City
Median property value
Sydney
$776,135
Melbourne
$619,804
Brisbane
$484,882
Adelaide
$431,702
Perth
$436,090
Darwin
$393,298
Canberra
$587,583
Hobart
$445,235
Source: National Media Release: Housing downturn losing steam as the pace of declining home values continues to reduce in May. CoreLogic. 2019
Getting an estimate of how much you could afford to borrow will help you plan a budget. Our borrowing power calculator can help you do just that! Once you have an estimate, it can help you narrow down locations when it comes to researching the market, based on what you can afford.
5. Research the market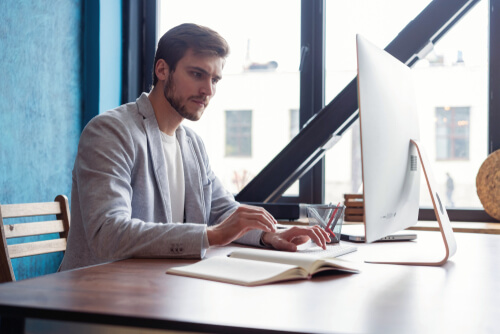 Nobody wants to regret buying a house. Whether your home turns out to be a money pit needing a lot of work, or you've paid a bit more than what the property is really worth, researching the property market is crucial.
When looking at a specific area, check out multiple homes with the same number of rooms, features, fixtures and fittings that are close in size and type (e.g. compare houses with other houses instead of units or apartments). This can give you an idea of what these properties are worth, and what you can expect to pay.
A home loan is a long term commitment, so it pays to think long term and go further with your market research.
For example, if you're not confident in your DIY skills or looking to spend money on renovations, you'll want to find a new build or recently renovated one that suits your style. This might be more expensive than a fixer-upper, but you won't have to change as much.
Alternatively, if you're happy to get stuck in and give the building a facelift, you might save on the initial purchase, but you'll want to have a look at how much it could cost you to do it up. If the building is in dire straits, you might not get much of a return for your investment.
Homes tend to go up in value over time, but renovating can help increase the value of the property as well. This could potentially help you make more money when you sell the home down the track.
6. Master your savings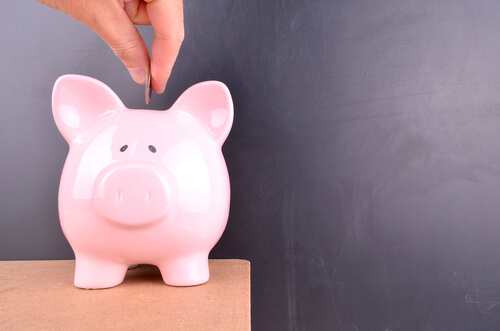 So, now you've thought about your finances, where you want to live and what kind of property you're looking for, you might have spied a few homes on the market that have caught your eye.
If you've got a healthy deposit saved up, you could be in a strong position to start the home loan process. But if you haven't gotten enough money saved away then it's time to establish a savings plan!
Rod Attrill has this advice for first home buyers,
"Have a strong savings pattern over a number of months to demonstrate to the banks you can save money, review your budget and try to reduce any payments you are not using, like gym memberships."
But how much do you need to save for a house anyway?
Saving for a home deposit
A target deposit to strive for is at least 20% of the property's price tag, as recommended by MoneySmart.4 A deposit of this value may save you having to pay Lenders Mortgage Insurance (LMI), which lenders generally require if you have a smaller deposit.
According to ABS figures, the average loan taken out by first home buyers in 2018 was $336,500.5 This is the amount borrowed, meaning the property's price tag is actually more expensive.
Based on this average figure and assuming that it's 80% of a property's value, this means you'd need to save $84,125 to reach a 20% deposit!
According to ME Bank's Financial Comfort Report from February 2019, the average amount Aussies are saving each year is $862 a month, or $10,344 a year.6
Using 20% as a target deposit and the $10,344 annual savings figure, find out how long you need to save for, depending on the value of the property you're looking to buy.
| | | |
| --- | --- | --- |
| Property value | Amount needed for 20% deposit | Approximate number of years to save |
| $300,000 | $60,000 | 6 years |
| $350,000 | $70,000 | 7 years |
| $400,000 | $80,000 | 8 years |
| $450,000 | $90,000 | 9 years |
| $500,000 | $100,000 | 10 years |
| $550,000 | $110,000 | 11 years |
| $600,000 | $120,000 | 12 years |
| $650,000 | $130,000 | 13 years |
It could take over half a decade just to save up for a relatively inexpensive home. Using the 2018 average first home buyer loan information and a savings rate of $10,344 a year, that would take over eight years to save up for!
As such, it's important for you to be ambitious and consider saving more than the average – provided you can do so within your means.
Of course, it's entirely possible that you could save more, reducing the number of years it takes to save up for your deposit. You could also borrow with a deposit less than 20%, but this means you might need to pay LMI and have higher mortgage repayments.
Give yourself a target to work towards, a timeline to do it and be strict with your savings. If you're looking for some savings and budgeting inspiration, you can check out our savings tips generator.
7. Consider a guarantor home loan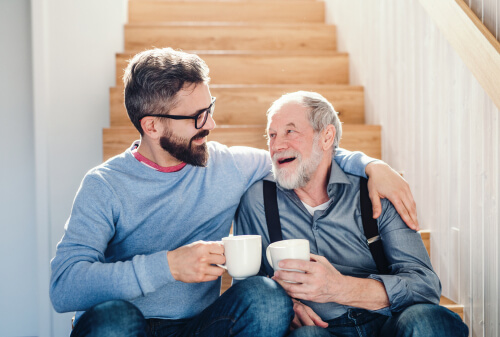 Saving up for a home loan is tough for everyone, especially single adults or families relying on a single income. There are, however, alternative pathways which could help you out, one of those being a guarantor loan.
A guarantor home loan is where a direct or close relative – who already owns a home or has a mortgage – provides the deposit for you. Some lenders allow grandparents to be guarantors as well.
If the guarantor has paid off enough of their mortgage to get equity in the home equal to the deposit that you need, they can put up their capital as a deposit. This means you don't need to save as much for a deposit, and you likely won't have to pay LMI either.
Should you fall behind on your mortgage, the lender would approach the guarantor for the amount owing.
You can sign over a guarantor home loan once you've paid enough of the mortgage to cover the deposit loaned to you by your guarantor, so they will no longer be liable should you be unable to make your repayments.
This type of home loan could potentially save you a lot of time, but also put a lot of stress on you and your family and isn't something to be taken lightly.
If you have developed a secure savings plan and are disciplined with your spending, it could be something worth talking about with your family.
8. Team up with family or friends and buy together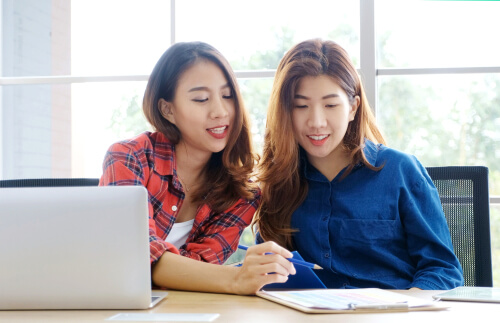 Just because you're single doesn't mean you need to buy a house alone.
A benefit of buying with your family or best friend is that the cost of the home loan is shared, meaning that it can be cheaper when it comes to covering your part of the deposit.  You could also potentially look at a property that's more expensive than what you could normally afford on your own.
However, there are pros and cons. You'll all need to sign agreements and legal documents when applying for a loan and settling the sale. Everyone involved will also need to agree to how much they'll pay, which can change as interest rates fluctuate over time.
It also means sacrificing privacy and putting up with your friends or family for long periods. If something happens to you or anyone else involved (like losing a job or having a serious medical issue to deal with), then you'll need to organise how the loan would work going forward.
Should there be a falling out and someone leaves the home, then just remember you are both legally liable for the home loan and as such will need to come to a financial agreement.
9. Check out grants and subsidies

To help make things a little easier for people buying their first home, there are government grants and subsidies which can help cover the cost of your first home loan. If you're single and buying a house or other eligible property, you may be able to benefit.
Conditions apply, however, such as what type of building you're looking to buy, how old it is and how much it costs. You can learn more about the national First Home Owner Grant with our handy explainer.
Depending on which state or territory you reside in, additional concessions may be available. Be sure to check out your state government's website to learn more.
10. Inspect properties in person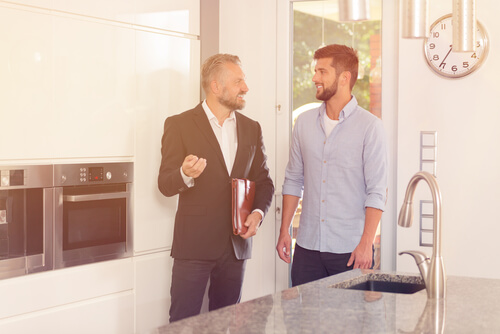 You've put together your financial plan, and you know what you want and where you're looking to buy. Inspecting a potential home can be fun, but there are a few things to consider when having a look.
It's recommended to get a building and pest inspection done. You might be able to get the owner to include it in the sale price. If you are going to sign a purchase contract, see if you can make a building and pest inspection a condition of the contract.
Look for any issues with the building. This can include mildew, mould, rotten timber, damaged paint; anything that means there could be a hidden problem that needs fixing. This could include a leaky pipe, termites, bacteria, or other nasty surprises like drug residue. Fixing these issues can get expensive.
Be sure to ask the real estate agent plenty of questions about the property, and bring a tape measure so you can take note of the roof height, door width and any other key measurements. You'll want to make sure your fridge is going to fit in the kitchen!
11. Compare home loans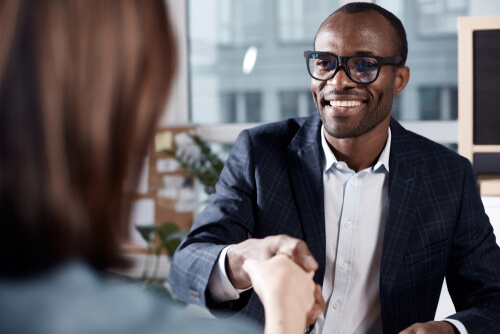 If you've found a place you're happy with, we recommend comparing your mortgage options, especially if you're single and buying a house for the first time.
Comparing home loans with a mortgage broker can potentially help you find a better deal, as brokers have access to a range of loans and lenders. They'll be able to walk you through the home loan application process, and show you loans with different features that might appeal to you, like fixed interest, split rate, interest-only loans, or a mortgage offset account.
To make things simpler, why not compare home loans with us? Our free home loan comparison service compares loans from a range of Australian lenders. It only takes a few minutes to compare loans, select the one you want and apply – all in the one place.
Need more information and inspiration?
Sources
[1] ABS Census, unit record files, various years. Australian Bureau of Statistics. 2011
[2] Survey conducted by Pureprofile December 2018.
[3] Credit scores. MoneySmart, Australian Securities and Investments Commission. 2018.
[4] Factsheet: Home loans. MoneySmart, Australian Securities and Investments Commission. 2015.
[5] 5609.0 Housing Finance, Australia: HOUSING FINANCE COMMITMENTS (Owner Occupation), By Type of Buyer and Loan: Australia, Original. Australian Bureau of Statistics, Australian Government. 2019.
[6]
Property prices aren't cooling Aussie financial comfort. ME Bank. 2019
Did you find this article interesting or helpful?