Due to a combination of domestic and international factors, wholesale costs for energy companies in 2021-22 rose significantly above what was expected. These costs varied from an 11.8% increase in South Australia (SA) to a sharp rise of 41.4% in New South Wales (NSW) and 49.5% in Queensland (QLD).1
Unfortunately, when wholesale electricity prices go up, the cost of your electricity bill usually does too. While historically, electricity prices rise year on year, there's a whole list of factors that contribute to price hikes, and there are those that you can control on your end.
Why do electricity prices increase?
The cost of your electricity can be affected by large-scale factors including international shortages or supply issues, all the way down to small-scale factors such as the energy efficiency of your appliances. Understanding how different influences affect your bill can assist with managing your energy usage.
Factors outside of your control
There are several parts that make up the overall price of your electricity bill, aside from costs related to what you consume These moving parts fluctuate and cause price rises or falls for your gas or electricity bill each year. They include:
Retail or administration costs. These include aspects of business management such as managing customer accounts, meter reads and more.
Purchase costs. Providers (also known as retailers) purchase electricity and gas from the National Energy Market to on-sell to customers. These prices fluctuate depending on the demand for electricity and gas supplies.
Network costs. The costs involved to build, maintain and operate energy infrastructure like electricity poles, wires and gas pipes.
Green costs. Government programs support the development of renewable energy and the reduction of energy Electricity customers who choose greener energy may have higher bills than those who don't, as renewable electricity generation can be more expensive for the provider.
International influences. Energy costs aren't influenced solely at a national level. Global demand, geopolitical tensions and overseas supply issues can all affect electricity and gas prices here in Australia.
Weather conditions. In times of extreme weather, the demand for heating or cooling increases, which drives up energy costs. Often, extreme temperatures follow predictable seasonal patterns (e.g. hot summers and cold winters), but unexpected weather events or natural disasters can bring about unexpected demand and potential costs to fixed infrastructure damaged by extreme weather.
In the 2020-21 period, wholesale costs made up 32% of the average household electricity bill, and network costs another 45%.2 Maintenance and expansion costs are passed on to distributors, who in turn pass it on to providers before they pass it on to you, the customer.
You won't see these costs in your electricity bill as an itemised breakdown, however, but they are there.
What you can control
Here's a list of factors within your control that can mitigate an electricity price increase:
Your consumption. It's an obvious one, but how much electricity you consume will directly affect your bill. Read more about how to save electricity, especially in the summer and winter months.
Your tariff. A tariff is essentially how your provider will calculate what to charge you for electricity. If you have a smart meter, for example, you may be charged less when you use power at a time of day when the network isn't under strain. If you have a basic meter, you may be charged the same flat rate regardless of the time of day.
The efficiency of your appliances. Improving energy efficiency in your home can help you save both energy and money on your energy bill. Learn more about energy-efficient appliances and their energy consumption.
Your plan type and provider When your energy plan or contract benefit(s) expires, you may lose your discounts and could move from a cheaper market plan to a more expensive standing or default offer. Switching plans can help you take advantage of discounts that providers may offer such as discounts from paying by direct debit or a one-off sign-up credit.
Are you worried that you're overpaying for electricity? It's easy to check whether there's a great value plan you're missing out on. Comparing providers is a quick way to find out if you can save money; and you can use our free online comparison service to start the process.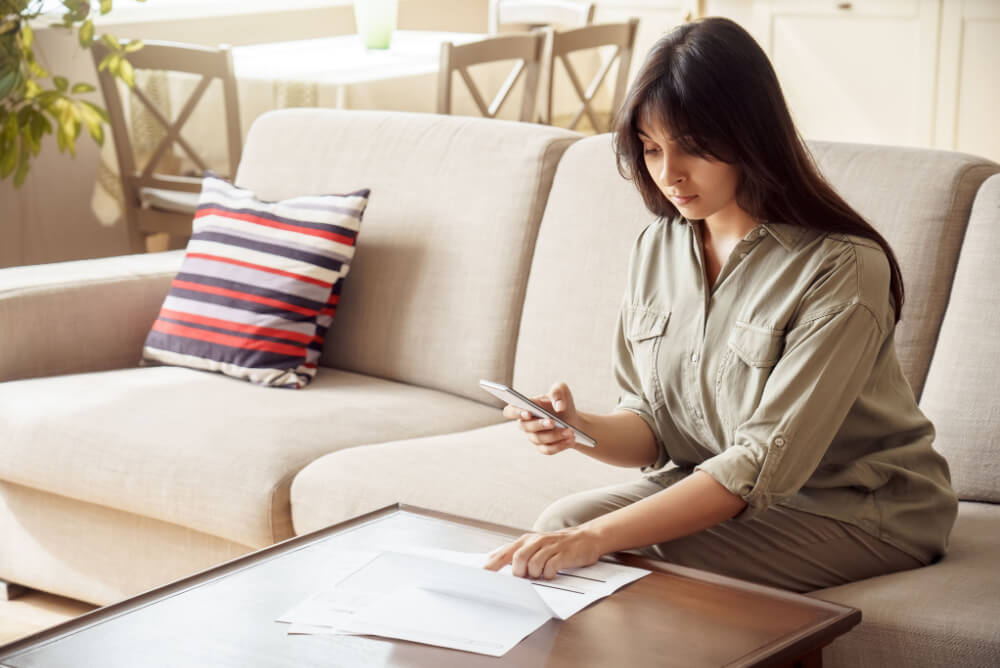 When do electricity prices go up?
Electricity prices generally change on 1 July each year, but this may differ depending on your state or territory. They don't necessarily increase either; both electricity and gas energy costs can rise or fall each year depending on the factors that influence them.
Depending on your plan, if the price is not locked in, it can be changed by your provider at any time, or your rates could go up at the end of your contract. Electricity prices don't generally change from a seasonal perspective. However, your bill may go up in summer because of increased usage, such as using air-conditioning or in winter because of heating.
Does the federal or state governments influence electricity price increases?
The electricity market is made up of generators and transmission, distribution and retail entities watched over by the Australian Government. Via the Australian Energy Regulator (AER) and state bodies like Victoria's (VIC) Essential Services Commission (ESC), the government regulates prices set by distributors and providers.
These regulations help ensure the network runs efficiently and consumers are protected from unfair and excessive fees. In 2019, the Australian Government introduced the Default Market Offer (DMO) and the Victorian Default Offer (VDO) as a cap on the price that providers can charge consumers on standing offer contracts.3 The DMO and VDO are benchmarks for energy tariffs that providers cannot exceed.
Each year the government or state bodies will decide on new prices to match inflation and changes in wholesale prices. Due to a combination of factors influencing energy costs, standing offer prices have increased significantly for 2022-23:1
5-18.3% in NSW
2-9.5% in SA
3-12.6% in South East QLD.
From July 2022, the VIC default tariff prices rose an average of 5% for both residential and business customers.3