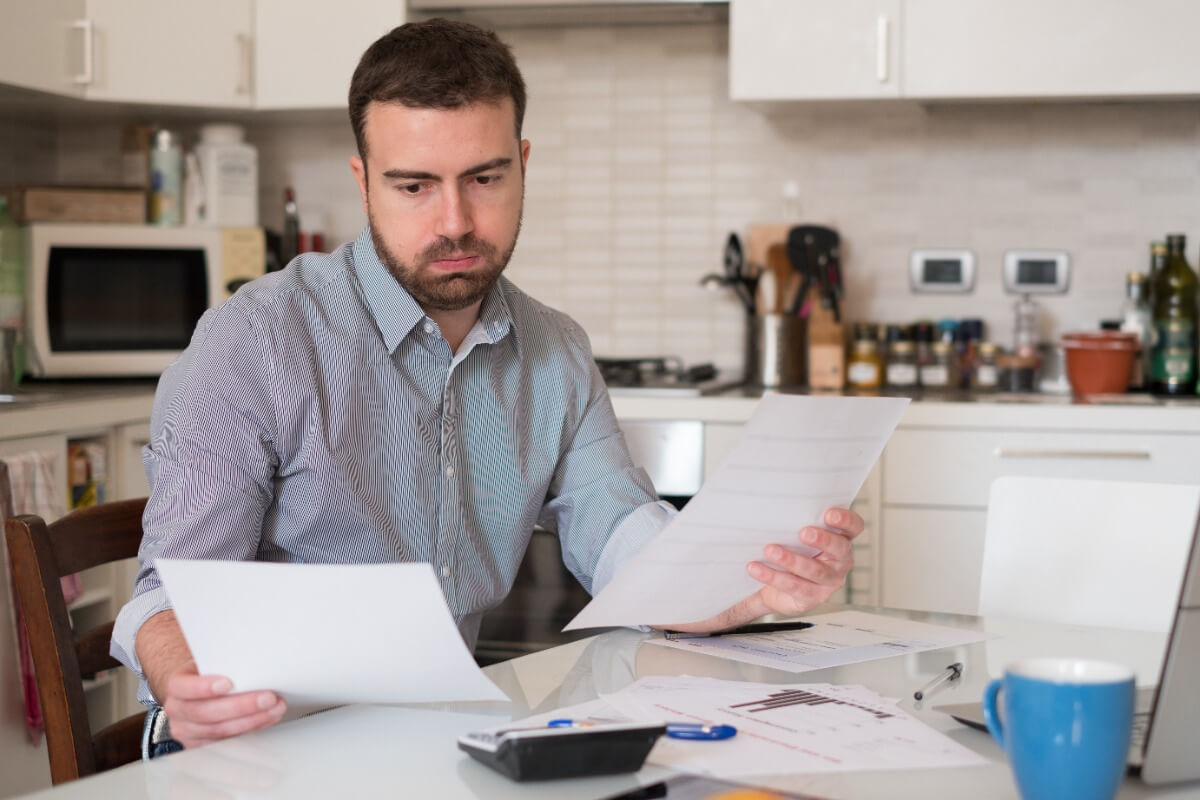 In another blow to hundreds of thousands of families across Australia amid the cost-of-living crisis, a new proposal suggests the electricity market benchmark will increase across South East Queensland, New South Wales, South Australia and Victoria from 1 July.
The Australian Energy Regulator's (AER) draft Default Market Offer (DMO), released on Wednesday, recommends that the average household electricity bill for residential customers on the DMO in South East Queensland without a controlled load increase by an average of $321 a year (19.8%). The new average price will be $1,941, if the draft proposal is successful.
It's a similar story in South Australia, with residential customers on the DMO without a controlled load tipped to see their average electricity prices increase by $401 (21.8%) a year. If approved, the average South Australian home on the DMO will pay $2,241 a year from 1 July.
Average prices are predicted to increase by between 20.9% and 22.2% for families in New South Wales on the DMO without a controlled load – depending on the distribution zone. These are increases of between $383 and $463.
However, the draft is still up for public consultation and could change before the final determination is released on 25 April 2023.
Victorians are also tipped to see their prices increase by around 30% from 1 July.  The Essential Services Commission's (ESC) draft Victorian Default Offer (VDO) recommends that the average household electricity bill for residential customers on the VDO in Victoria increase by an average $426 for residential customers, with typical bills increasing from $1,403 to around $1,829 per year. That draft is also up for public consultation and could change before the final determination is released in May.
Compare the Market's Head of Energy, Meredith O'Brien, said while the proposed increase was predicted, it's still going to hurt families who are doing it tough.
"This is bad news for Australian families," Ms O'Brien said. "We know even a small change is having a big impact on household budgets. Again, we're seeing the cost-of-living increase and wages haven't been keeping pace – it's a real concern.
Compare energy plans online with Compare the Market
"Unfortunately, just as everyday Aussies are hurting at the hip pocket, it's costing more than ever to generate and transmit electricity to our homes and businesses. A perfect storm of factors continue to cause those wholesale prices to remain high, including supply issues, wild weather events, plant outages and the ongoing war in Ukraine. Electricity retailers are paying more for this electricity and often pass costs on to customers.
"We know that Inflation is also a massive contributor to these high costs. The materials required to maintain the infrastructure are at a higher cost than they were in the past. Similarly, there are other costs involved, including network poles and wires costs, environmental costs and retailer and residual costs.
"However, the DMO and VDO are designed to be a fair price for all Australians on standing offer contracts. In some cases, it's been the cheapest price that many retailers have been able to offer over the past year."
When regulators have adjusted the default price in the past, some electricity retailers have been known to change the pricing of their market offers – plans with discounts, perks and other incentives that lower electricity prices. A higher DMO and VDO could mean electricity retailers also increase their market offers.
"This is because the DMO and VDO act as a benchmark for all market offers. Retailers must legally display the percentage difference between their market electricity plan on offer and the VDO and DMO," Ms O'Brien said. "But retailers can and do set prices above the default offer, which is why it's so important to compare plans and retailers regularly to ensure you're not paying more than you need to.
The DMO was first introduced in 2019 as a cap on the price that retailers charge consumers for electricity on standing offer contracts in New South Wales, South East Queensland and South Australia, while it was introduced in the ACT last year. Meanwhile, the VDO was introduced in July 2019 and has since replaced all standing offers following the Independent and Bipartisan Review of the energy market in Victoria.
Australians may be on a standing offer contract if they've never switched to a market offer or if they switched electricity plans more than a year ago and their discounts have expired.
"It's never been more important to put your bill under the microscope and wake up to waste," Ms O'Brien said. "We know that the electricity market moves at a rapid rate and deals available today may not be an option tomorrow.
Compare energy plans online with Compare the Market
"Switching can take as little as two business days and if it means you can avoid paying more than you need to, there's real value in shopping around every couple of months. Many retailers will be adjusting their plans to make them more competitive, so don't wait until 1 July to make your move.
"Australians have been great at comparing fuel prices, cutting costs at the grocery store and saving where they can, so it makes sense to also save on electricity prices where you can."
The draft DMO and VDO prices haven't come as a shock, especially given that retailers like EnergyAustralia and Origin have already slugged customers with electricity price increases this year. The Federal Government's budget predicted electricity prices would soar by 30% in the 2023-24 financial year, while a number of interventions – like a price cap on wholesale gas and electricity prices – could help reduce costs at plants that still use gas to generate electricity.
"The reality is that it's going to take a while for us to see these interventions reflected on our electricity bills," Ms O'Brien said. "If you are struggling to pay your bills, start a conversation with your electricity retailer as soon as possible. They are obliged to provide assistance, but can only do this if they know you're struggling."
Public consultation on each draft is currently open and Australians will know rates that will apply from 1 July 2023 to 30 June 2024 in May.
Consumers can use Compare the Market's free energy comparison service to compare a range of plans within minutes.
Compare energy plans online with Compare the Market
Ms O'Brien's top tips to save amid the proposed price hikes.
Talk to your retailer if you're under financial stress
Start a conversation with your retailer asap if you're struggling to pay bills. They may be able to offer payment plans, bill smoothing, put you on a hardship plan or provide financial advice. The last thing we want to see is your electricity supply disconnected because you can't pay bills. As long as you start a conversation and stick to your payment plan, your electricity supply will continue.
Don't get into more debt to cover energy debt
Hardship programs through your electricity retailer won't incur interest. If you're using other methods like credit cards or loans, they typically incur interest, which could leave you struggling financially.
Compare plans and prices
We know that great electricity deals are becoming harder to find, but comparing them is still a good idea. If you find a cheaper deal, you may be able to switch and save in as little as two business days. Pay close attention to the percentage below the current reference price when comparing.
Look at more than the usage price
It's very likely that daily supply charges will increase as well, so factor this in when comparing plans. Also, pay close attention to discounts. While many plans boast perks, they may not always give you the best bang for your buck. Increased discounts are unlikely to match the rate of your price increases, so you will still end up paying more for your usage overall.
Make changes around the home when it comes to electricity consumption
These changes may include:
Turning off appliances, gaming consoles, computers and lights off at the wall when they're not in use.
Utilising solar power your solar panels generate during the day or store it in a battery for later use.
Avoiding power-guzzling devices during peak hours outlined by your retailer if you're on a time-of-use plan. It's usually cheaper to run appliances overnight or on weekends during off-peak times.
Using smart appliances, which you can adjust remotely to improve your energy efficiency.
Compare energy plans online with Compare the Market
Did you find this article interesting or helpful?