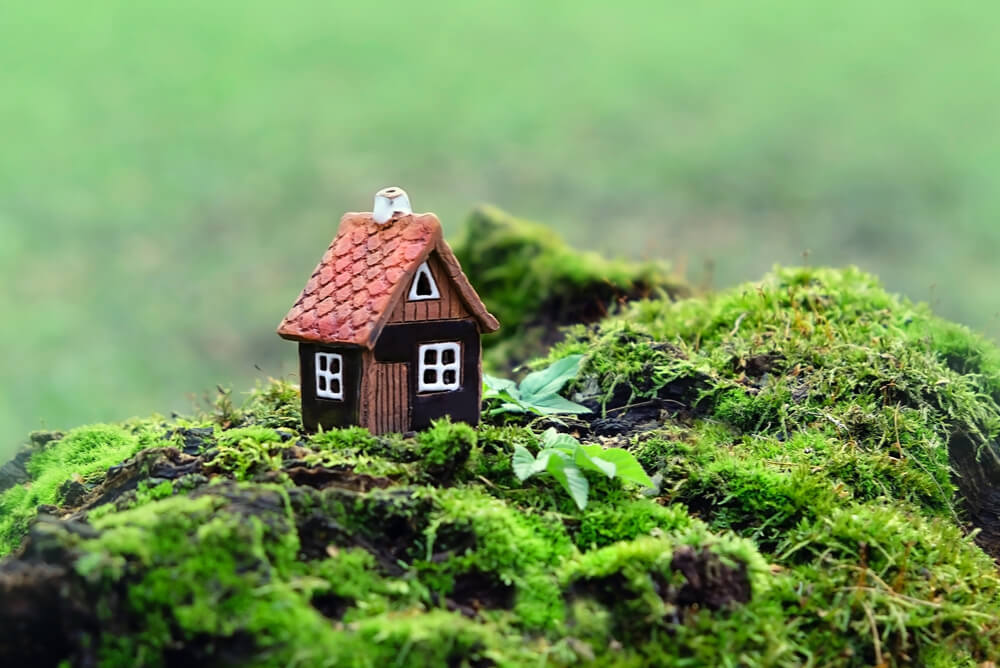 If you want to do your bit to help lower emissions, your home loan is a great place to start.
Note: This article was originally published on 13 October 2021. 
What is a green home loan?
A green home loan rewards borrowers for either buying, building or renovating a 'sustainable' property. Green home loans can:
offer lower interest rates compared to the average standard home loan
potentially reduce the amount of fees you could be paying
offer cashback rebates to borrowers
provide additional funding for extra energy-efficient additions
Why get a green home loan?
The property sector accounts for around 23% of Australia's greenhouse emissions, and about half of that comes from residential housing.1 Breaking it down further:
In total, the average Australian household emits about 18 tonnes of greenhouse gasses every year, which is quite significant.2 But as it also turns out, reducing these emissions in substantial ways – like installing solar panels, improving your home's insulation, buying energy-efficient appliances – can be quite expensive.
That's where green home loans can make a difference.
Ultimately, switching to cleaner solutions could save you money on household bills.
Modelling revealed that by 2030, homes that meet energy-efficiency requirements could have potential energy bill savings of 25%, and that's a conservative estimate.15
Another potential benefit of increasing your home's energy efficiency is the potential capital gains. According to PRD, properties with existing sustainability features sold faster and recorded sale prices that were 10% higher than non-sustainable ones.17
What makes a green home loan green?
Green home loans are still a fairly new initiative that hasn't been clearly defined. However, there are criteria set out by the Nationwide House Energy Rating Scheme (NatHERS) and Clean Energy Finance Corporation (CEFC).3
Under these criteria, most lenders who offer green home loans require a minimum seven-star rating under the Nationwide House Energy Rating Scheme (NatHERS), which rates the energy efficiency of a home based on its design. This rating goes up to 10, and a rating of seven is above the average energy efficiency in most homes today:
| | |
| --- | --- |
| No. of stars | Meaning |
| 0 stars | The building shell does nothing to reduce the discomfort of hot or cold weather. |
| 6 stars | This is the minimum standard in most states and territories. It is considered a good performance. |
| 10 stars | The home does not require any artificial cooling or heating to keep you comfortable. |
Source: Clean Energy Finance Corporation
Homes can also qualify if the renovation they're conducting increases the energy-efficiency star rating by at least one, or if the borrower is adding a number of the following:
solar panels and energy storage systems
battery power and wind power
improved insulation and double-glazing
solar hot water systems
water tanks, and more
Who offers green home loans?
These are some of the offers available at the time of writing (May 2022).
Commonwealth Bank Green Home
In April 2022, Australia's largest bank Commonwealth Bank (CBA) announced the Green Home Offer, offering customers a lower standard variable rate of 1.99% p.a. (2.45% p.a. comparison rate) if their home meets certain sustainability and energy-efficient criteria.
"We want to reward new and existing customers who are taking actionable steps to reduce their environmental footprint by investing in homes that are efficient, comfortable and healthier for them and the environment," CommBank's Executive General Manager of Home Buying Dr Michael Baumann said.
"We expect all residential homes to be built to these standards over the coming years as we move towards a net-zero future and by introducing the new Green Home Offer we want to encourage customers to take steps now to protect the environment and their home."
Bank Australia Clean Energy Home Loan
One of the first green home loans to be introduced with the above criteria in mind, Bank Australia introduced its Clean Energy Home Loan in January 2020 in a joint effort with the CEFC. This loan offers a 30-basis point (0.3%) discount to eligible borrowers who buy or build homes that achieve a minimum of 7-stars.4
"This green home loan will fill a gap in the market, giving builders and new home buyers a financial incentive to adopt sustainable design principles from the start of the project," CEFC CEO Ian Learmonth said at the time.
"New homes built today will be in use for decades to come. We want those homes to have the strongest energy efficiency and to deliver the smallest carbon footprint possible"
Regional Australia Bank Sustainable Home Loan
Regional Australia Bank offers an interest rate discount and some product-specific features with its Sustainable Home Loan, as long as the customer meets the eligibility criteria.6
Loans.com.au Green Home Loan
Online Lender loans.com.au introduced a heavily discounted interest rate for owner-occupied construction loans through its Green Home Loan in July 2021. This loan saw a massive reduction of more than 150 basis points for new builds with a minimum 7-star NatHERS rating, which the lender claimed made it the lowest construction loan rate on the market.7
"Our green construction loan and green home loan will save Australian families thousands of dollars and reward them for choosing to build or buy a more environmentally friendly energy-efficient home," Managing Director Marie Mortimer said.
"The savings you get on your home loan by choosing to go green could easily cover any costs of opting for an environmentally friendly home."
Existing homes are also eligible for a 40-basis point discount. Similar discounts are also available through Firstmac, a non-bank lender which owns loans.com.au.8
Gateway Bank Green Home Loan & cashback
Gateway Bank customers can get a 25-basis point discount off its Premium Package variable interest rate, as well as some other unique features when they have invested in energy efficiency measures that receive a 7 Star NatHERS Energy Efficiency rating. This loan also comes with a $2,000 cashback offer for a limited time only.9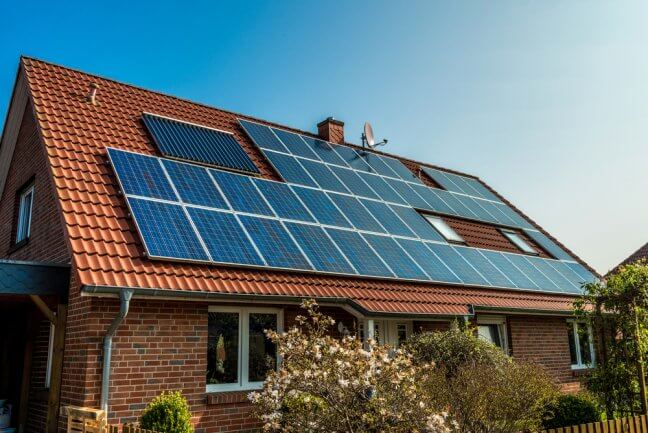 What other types of green loans are there?
As well as home loans, you can also get green personal loans and green car loans.
Green personal loans
A green personal loan is very similar to a green home loan but is usually for smaller purchases. For example, you might be able to borrow up to $20,000, at a reduced interest rate compared to other products that lender offers. These personal loans are often used for energy-efficient installations like solar panels, which can be thousands of dollars.
Below are some prominent green personal loans you could apply for.
Commonwealth Bank Green Loan
Since July 2021, Commonwealth Bank home loan customers can also access a Green Loan for clean energy purchases worth up to $20,000, with a secured fixed rate over 10 years. At the time of writing this loan has an interest rate below 1% p.a with no establishment fee, monthly loan service fee or early repayment fees.11
"With over 11 million retail customers and more than 25% of the home loan market with the CBA Group, we have a responsibility to provide solutions for customers that reduce their environmental impact and the Green Loan is an important step towards helping our customers and communities move to cheaper, clean energy technologies," Commonwealth Bank Group Executive Angus Sullivan said.
homeloans.com.au Green Loan
Online lender homeloans.com.au began offering a similar product to Commonwealth Bank in September 2021, with a sub-1% p.a introductory rate available for purchases up to $25,000.
This is available as a top-up for existing homeloans.com.au loans.
"With much of Australia spending more time at home in the past 12 months than ever before, many households may be feeling the burn of electricity bill shock," CEO Scott McWilliam said.
"Going green is really a win-win. Switching to clean energy products can help customers save money on their utility bills, and in doing so, they can also reduce their carbon emissions to benefit the environment."
Bendigo Bank Green Home Loan
This one is by far one of the oldest green loans around, having been introduced by Bendigo Bank in 2002. Back then, if you could demonstrate that your new renovation or home build was 'environmentally friendly' then you could qualify for an interest rate discount of 50 basis points.5
In March 2022, Bendigo celebrated 20 years of green loans by introducing another suite of products:
The interest rate for a secured green loan when buying a second-hand electric vehicle will be reduced by 180 basis points
The interest rate for unsecured green loans when buying solar panels, solar batteries, electric vehicle charging stations, solar hot water, energy-efficient white goods and more will be reduced by 480 basis points
Gateway Bank Eco Personal Loan
Gateway Bank also offers a green personal loan as well as a home loan. The Eco Personal Loan offers a reduced interest rate for up to $30,000, at a maximum term of five years.13
Green car loans
You can also get a green car loan to purchase fuel-efficient cars, these loans tend to offer cheaper interest rates and lower fees compared to standard car loans.
There are quite a few green car loans on offer, and despite the name, the car you're buying doesn't necessarily have to be electric or even a hybrid to qualify for one. Generally, to get a green car loan your car of choice just needs to be:
a new or demonstration car
more fuel-efficient than the average car of its size
emit below a certain level of C02 per kilometer
Check with the lender as to what their requirements are to qualify for their green car loans.
Are there any setbacks to green loans?
There are a few things to consider before getting a green loan:
they're still only available from a handful of lenders
the lending criteria for these loans is quite strict
the restrictive nature of the loan could make switching to a better deal hard
the upfront rates and fees could be deceptive – look at the comparison rate and the product disclosure statement (PDS) for more information on the loan's true cost
Bottom line: should you get a green loan for your home?
More and more Australians are choosing energy-efficient homes, appliances and modes of transport.
A 2018 Energy Consumer Sentiment Survey found 60% of respondents said energy efficiency was a major factor when buying a home, but only one in 10 of the new homes built in 2020 achieved a NatHERS rating of 7-stars or more.16
Green home loans can help bridge this gap, offering affordable finance for environmentally friendly additions to make your home more affordable, more comfortable and less emissions-intensive.
And, with a growing number of lenders rewarding eco-conscious borrowers, there's a good chance the green loan space will be much more competitive soon.
All information, products and offers in this article were correct at the time of writing (May 2021).
---
Sources
Image vis Shutterstock
Australian Sustainable Built Environment Council (ASBEC), 22 August 2019.
Sustainability Victoria, Australian Greenhouse Calculator.
Clean Energy Finance Corporation, 2021. 'CEFC invests in first green home loan'.
Clean Energy Finance Corporation, 14 January 2020. 'CEFC launches first green home loan with Bank Australia Clean Energy Home Loan'.
Bendigo Bank, 26 March 2002. 'A 'Green Loan' first for Bendigo'.
Regional Australia Bank, Sustainable Home Loan.
com.au, 12 July 2021. 'loans.com.au launches discounted Green Home Loans'.
Firstmac, 25 June 2021. 'CEFC backs new green home loan as Firstmac lifts focus on environmentally friendly housing'.
Gateway Bank, Green Home Loans.
Suncorp, 24 September 2021. 'Suncorp Bank helps customers reduce their carbon emissions with new home loan offer'.
Commonwealth Bank, 26 July 2021. 'CommBank Green Loan available nationally'.
com.au, 23 September 2021. 'Ultra-low-rate Green Loan launched to help customers reduce their carbon footprint'.
Gateway Bank, Green Personal Loans.
Green Building Council Australia, 'Why design or build a green residential building?'
Climate Works Australia, 3 July 2018. 'Building Code Energy Performance Trajectory Project: Final Report'.
CSIRO Energy Rating – National Overview.
PRD 2018. Your Green Guide – Residential Real Estate.
Did you find this article interesting or helpful?