With cheap Pacific and South-East Asian holiday accommodation being a favourite for Aussie tourists, the most expensive part of a trip can often be the airfares – especially if you're going as a couple or  a family. So naturally, even if you're only going interstate for a local adventure, you'll be looking for ways to save on flights for your next holiday. We've compiled these tried and traveller-tested tips to save real money on your flights that you can put into your accommodation, your next trip, or straight into a savings account!
Plan ahead
Look, it's possible to find great last minute deals on flights but there's no guarantee you'll be able to snag one when you want one, so it's  better to plan your flights in advance, as well as your travel insurance. How far in advance? Well, that depends on your destination and your preferred dates. If you book too far in advance, you actually risk paying a higher price. Here's why:
Airlines offer discounts to put more bums in seats; very few people book their flights a year in advance, which means airlines have no reason to offer the lowest rates to people who book earlier. The benefit of booking really far in advance is that you can guarantee yourself a seat during peak travel periods but not necessarily at the best price (like Christmas, New Years, summer holidays or around festival times, like Carnivale or Coachella, or Holy Week in the Philippines for example).
Studies have shown that prices tend to drop to their lowest about six weeks before the departure date.  Having said that, waiting that late may not work in your favour either, depending on the time of year you're travelling and the popularity of your destination. If you need to travel on particular dates, try to purchase an early bird fare; early bird fares are released by airlines in September, October and November. They have a limited booking period and seating availability so you need to act quickly once they are released.
Known your seasons
Airlines break the year up into seasons, but not the kind you may think. Throughout the year they have peak, off-peak and shoulder. These are sometimes referred to as high season, low season and shoulder season as well. The cheapest time to fly is off-peak or low season, but shoulder season can also have some great flight deals.
The most expensive time of the year to travel is the Christmas holiday period, from around 6 December to 10 January. Flights are also more expensive during the school holiday periods in October, April and June/July. The cheapest periods are usually mid-October to mid-November, late February to March, and throughout May.
High/low/shoulder season is also determined by the destination. Some areas have peak tourist seasons – especially places like Southeast Asia, which experience monsoonal weather patterns. A word of caution about chasing low season fares: low season fares are low for a reason; they sometimes mean that travel to a particular area is undesirable (think cyclones/monsoons/cooler temperatures) at that time – some activities you want to do may be unavailable at certain times of the year too, so keep that in mind when booking flights. It's often better to pay a little bit more to book for shoulder season.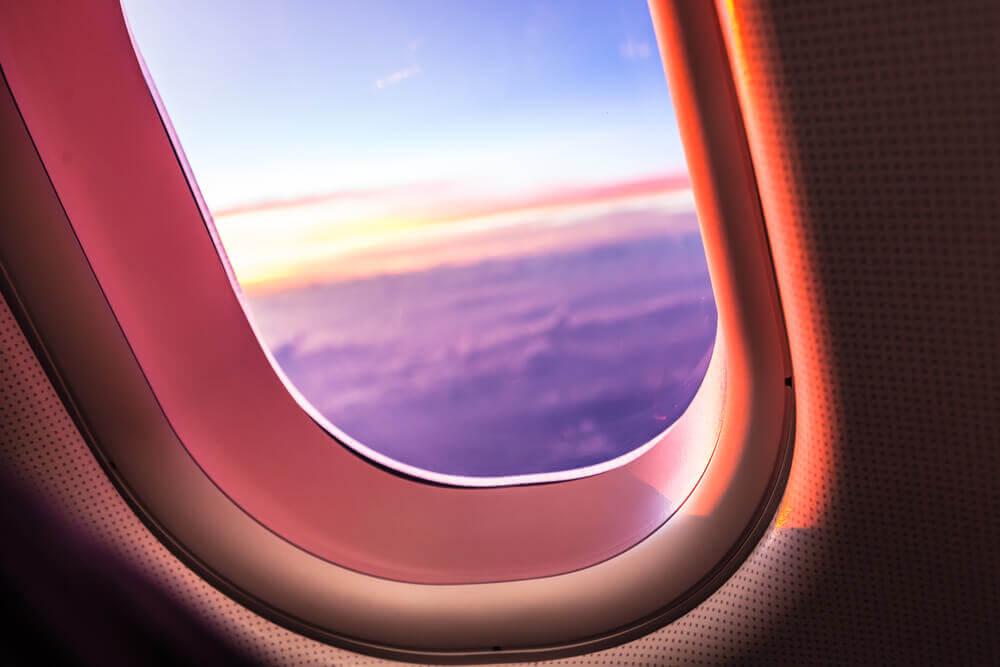 Be flexible with dates
Unless there's a reason you need to be somewhere on a certain date (concert, wedding, birthday etc.), be flexible with your dates. Some days are more popular than others and you may be able to save hundreds of dollars just by departing a few days earlier or later.
Flying mid-week to holiday destinations is often cheaper because most people wait until the weekend to fly, unless you're going to popular business destinations, often making flights that depart on Fridays/Saturdays more expensive; the reverse is often true when it comes to booking flights to city destinations. Flights to cities are often more expensive during the week because business travel between CBD destinations pushes up demand. Flights to CBD locations can sometimes be cheaper on weekends.
Choose different airports
Although this doesn't apply so much to domestic Australian travel, choosing different airports can make a huge difference to the price of flights in the USA, UK and Europe. Many major cities in these areas have multiple airports; for example, New York City is serviced by Newark, La Guardia and JFK. Likewise, London is serviced by Heathrow, Gatwick, Stansted and Luton airports. Flight prices can vary depending on which airport you choose as your destination.
Consider nearby cities as well. It may be less expensive to fly into Glasgow in Scotland and then take the train to Edinburgh, or to fly to Frankfurt in Germany and catch a cheap flight from Frankfurt to Paris (instead of heading to Paris directly). If time is on your side, then money can be, too.
Check alternate flight times
Flights depart at all hours of the day and night – but no one really wants to leave at 3am, which is why flights with disagreeable departure and arrival times usually have cheaper fares. For example, flying from Brisbane to Frankfurt via Dubai is around $300 cheaper if you take the flight that departs at 0240 instead of the flight that departs Brisbane at 2300. Likewise, flights with long layovers are often less expensive.
Find an indirect route
Flying direct may save you time but it may not save you money. Try routing your flight via more than one stopover to save even more.
Mix and match segments
You don't need to fly the same airline for the whole trip. Sometimes it's cheaper to break up the trip into segments and search for the best prices on each segment. This approach is time consuming, and it's your responsibility to make sure your flight times match up and that your baggage makes it between airlines, but it can be worth a bit of extra hassle if you save a bit of money and you have some experience using this method.
Consider RTW or circle fares
If you've got a lot of destinations to cover, consider a round the world (RTW) or circle fare ticket. Circle fares have fallen out of favour since the world of internet travel booking has taken over the industry, but they are still available with some major airlines. Circle fares offer multi-segment flights in a particular region; pricing is based on the number of miles flown and are flown on multiple affiliated carriers. Essentially they're a regional version of a RTW ticket.
Round the world tickets offer great value for money if you use them well. You get a certain number of flights included through affiliated airlines for a set price. They include intercontinental and transcontinental flights.
Buy individual tickets
If you are flying with other people (like your family) simply searching for four seats on a flight won't always turn up the cheapest result. Airline seats are priced individually, based on fare basis. Fare basis is a system used by airlines to allocate a range of prices to the same 'seat'. Confused? So were we. Here's how it works. Let's assume there are 100 seats on an aeroplane. They are divided into First Class (10 seats), Business Class (20 seats) and Economy Class (70 seats).
Instead of selling all of the economy seats at the same price, airlines allocate a certain portion of these seats to each fare basis. Airlines offer a limited number of seats at their lowest fare basis (cheapest flight) and once that allocation is exhausted the 'cheapest' seats on the flight will be in the next fare basis up – which is why you may see the same flight vary in price hourly.
Now, back to our original issue – flying with your family. Because seats are priced individually, your search result will turn up four available seats that are the same fare basis. If there's only one seat left at the lowest available fare basis, your search for four seats will turn up the next (and more expensive) fare basis. So, search for your flights individually first. Then add passengers one by one. If you're doing this online, you may end up buying each ticket individually, or in smaller groups. This is, honestly, a very time consuming process; we recommend deciding on the route and airline and then calling the airline to book over the phone. Not only will you save money but you'll also save time!
Watch out for extra fees
Beware of really cheap flights as they often come with hidden fees. Budget airlines and cheap flight providers may charge extra for in-flight entertainment, meals and beverages – and even checked baggage. Make sure you check the fine print – you don't want to get stung with excess baggage fees at check-in. Consider how much these added extras cost before choosing a budget flight, as it may be cheaper to book with a standard airline with baggage and meals included – especially for long haul flights.
But, if you do choose to fly on a low-baggage or no-baggage fare, pack smart. Weigh your luggage in advance to make sure you're not over the limit. Wear your heaviest clothes on the plane (for example, if you're heading somewhere cold, wear your boots, heavy jumper and winter jacket on the plane – you can always take them off once you board and stow them in the overhead compartment).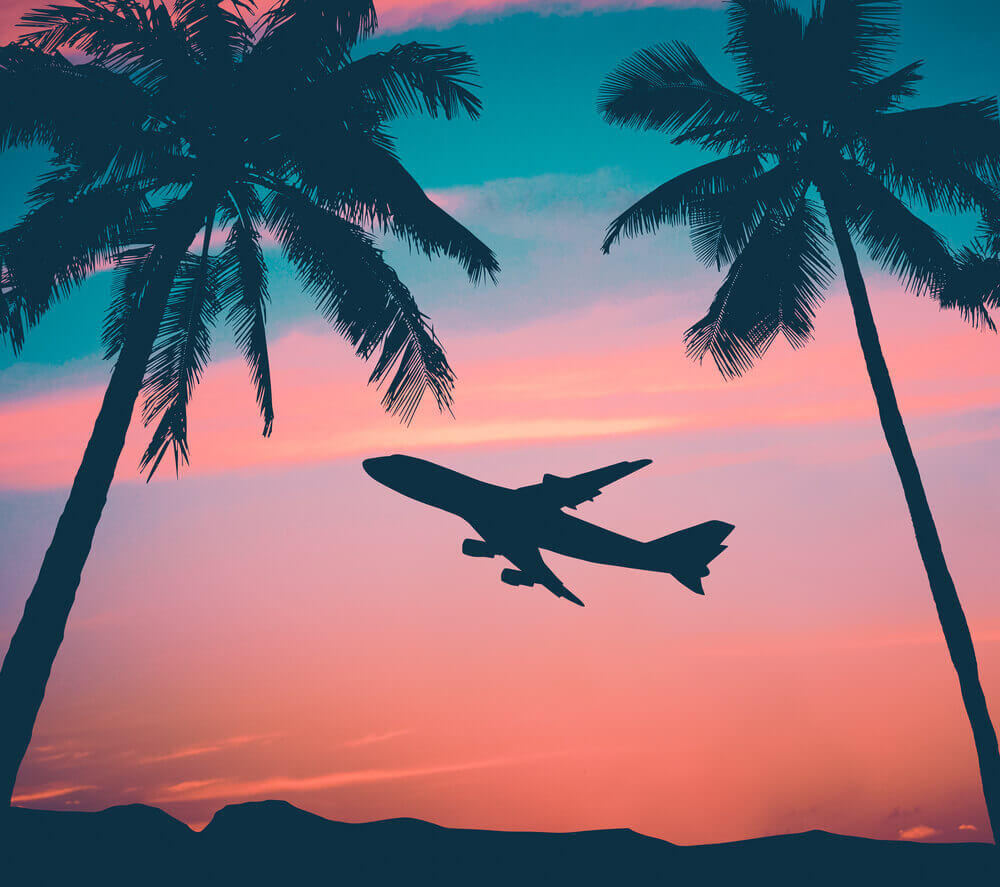 Sign up for alerts
If you're planning a holiday to a particular destination, you can sign up for email alerts when fare specials come up to that destination. Kayak, Skyscanner, AirfareWatchDog and helloWorld all offer excellent flight alert subscriptions (alert services are free). Keep any eye on Twitter, Facebook and Instagram as airlines are using social media more and more to offer price blitzes.
Use comparison websites
Online ticket-sellers, like Webjet, FareCompare and Expedia, should be your first port of call when researching flight deals, as they'll compare all the relevant airlines that match your route and preferred travel dates. Note that prices will vary – even between the comparison websites – as airlines negotiate different fares with each retailer and travel agent, so try to look at a few different websites when comparing prices.
Always check airline websites too, as they often retain special fares for customers who book directly with them. Some of them, like Singapore Airlines, offer a best price guarantee, which means you should always find the best price for a Singapore Airlines flight by booking direct with them.
The final word
Saving money on flights can be tricky business, not to mention time-consuming, but the reward is significant savings and extra money to spend on your holiday. No matter where you travel, make sure you pack travel insurance. Just like airline fares, travel insurance coverage and pricing varies, so make sure you compare policies and providers to find the best match for your itinerary and budget. With the right deal, you'll be compensated for everything from medical bills to lost luggage. Now – start dreaming of palm trees!