Whether you're living life in the fast lane or enjoying a more leisurely pace, life has ways of surprising us – and not always in a pleasant manner. Illness and injury can rear up unexpectedly and often without warning. We're very lucky to live in Australia, where we have a strong public healthcare system that will cover us for a variety of major and minor health-related issues. However, the private healthcare system is also a wonderful investment for those who want to have all their bases covered when it comes to their long-term wellbeing.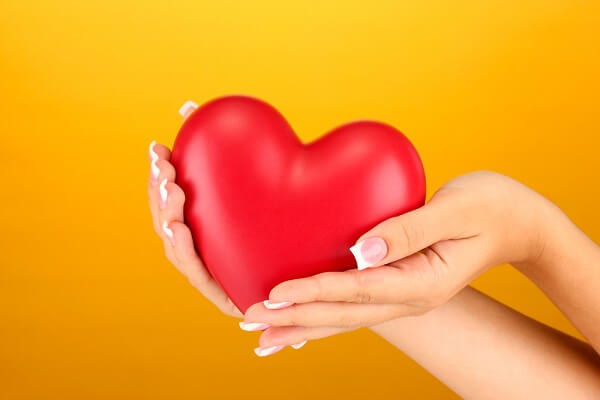 The important thing to remember is that public healthcare and private insurance are not in competition with one another. In fact, they complement and supplement each other to provide one of the most comprehensive healthcare systems in the world. The Australian Federal Government actively encourages people to take out Private Health Cover by providing those individuals with a tax rebate.
However, there are some major differences between public healthcare and private health insurance. Private health insurance, and specifically extras cover, picks up where Medicare leaves off, providing benefits for ancillary, non-hospital treatments that are not covered by the public healthcare system. To better understand the difference, we'll start with a basic review of the two healthcare systems.

Public Healthcare Vs. Private Health Insurance
Choice of hospital
If you hold private health insurance, you may have your choice of hospital. You can choose to be a private patient in a private hospital or a private patient in a public hospital. You can also choose to be treated as a public patient in a public hospital, even if you have private health cover.
Choice of doctor/practitioner
Medicare will assign you a doctor, a specialist or a practitioner to see for diagnosis and treatment. If you have private health cover, you have the opportunity to research and select your own doctor for diagnosis and treatment.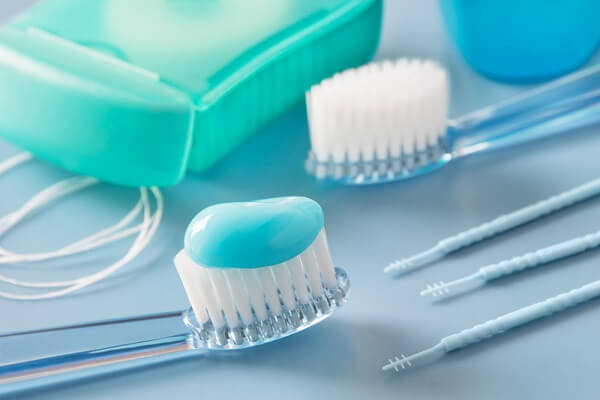 Waiting times to see specialists and undergo 'elective' surgery/treatment
All visits to specialists require referrals from your GP or a consulting physician. However, if you have private health insurance and your referral, you will usually be able to see a specialist more quickly than if you are referred via Medicare. Additionally, elective surgery (non-emergency) waiting times for public patients are much longer than those for private patients. Across Australia, the average number of days patients waited for elective surgery in the public healthcare system was 36 days in 2012. However, both New South Wales and the ACT had significantly longer waits, averaging nearly 50 days.
You might be wondering what elective surgery means. We've already discussed that it's non-emergency surgery, but for example, based on 2012 averages:
If you needed your tonsils removed because of persistent tonsillitis, you would have waited over 150 days for surgery if you lived in the ACT.
If you tore your cruciate ligament during a game of footy, you could have waited up to 70 days to have it repaired by an orthopaedic surgeon in Victoria.
Ancillary or 'extras' treatments
Perhaps you wear reading glasses, or maybe you sprained your back picking up your toddler. Unless you have private health insurance extras cover, you'll be paying out of your own pocket for these types of treatments. This is because Medicare does not cover you for ancillary or extras treatments, such as:
glasses or contact lenses
hearing aids and other medical appliances
most dental exams and treatment
physiotherapy, occupational therapy, speech therapy, or eye therapy
chiropractic treatment, podiatry, psychology, or acupuncture
home nursing
Medical treatments for these extras can get expensive but private health insurance can protect you from life's everyday bumps and bruises. If you're looking for a more comprehensive review, please read our guide on Public vs Private Insurance.
All The Details On Private Health Insurance
Private health insurance comes in a few different forms: hospital, general treatment (extra/ancillary) and combined.
Hospital Cover
When most people think of private health insurance, they immediately think of hospital cover, which of course is also covered (with key differences) by Medicare. Private hospital cover insures you for costs incurred for procedures performed in a private hospital, or as a private patient. You can find out more about private hospital cover in this guide. Hospital cover will provide you with a level of benefit (from Basic through to Top) for services performed whilst admitted to hospital.

However, any services performed outside of hospital like physiotherapy, optometry or dentistry are not covered by hospital cover, so you may want to combine hospital cover with extras cover.
Combined Cover
As the name suggests, combined cover packages hospital cover and extras cover together to give you a far more comprehensive private health insurance package. Whilst hospital cover is great and gives you more choice and flexibility when it comes to your in-hospital care, extras cover is where the real value for money savings come to the fore. This is because services insured through extras cover are often not covered by public healthcare, and can be very costly to fund yourself!
General/Ancillary (Extras) Cover
Extras cover provides a benefit (financial rebate) for services that are not covered, for the most part, by Medicare or private hospital cover. Since Extras Cover provides a benefit for items that are not covered by Medicare, such as physiotherapy, glasses and contact lenses, and chiropractic treatment, it can protect anyone eligible from out-of-pocket expenses for these types of treatments.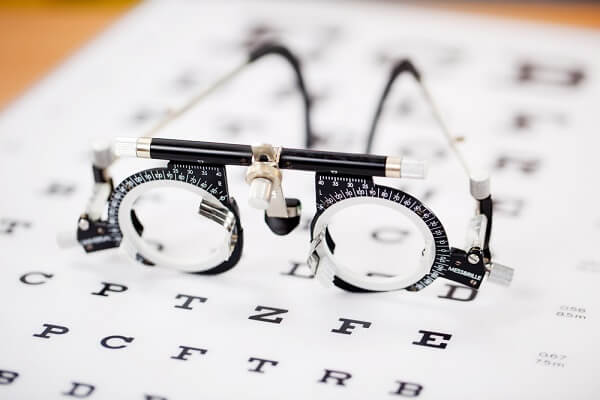 Extras cover can be purchased separately from hospital cover, which is ideal for those on a budget. It's also suitable for individuals who are happy with the level of cover provided through Medicare, but would like to defray the out-of-pocket expenses for additional medical treatment not covered by the public healthcare system.
Extras cover is usually available in three levels: Basic, Mid (Standard) and Comprehensive. The level of extras cover you select will be based on your individual needs and circumstances. It's important to understand that extras cover may not cover you for the entire cost of a treatment, so you may still have out-of-pocket expenses for various treatments. However, having private health insurance does help you to defray the cost. The amount of benefit will be directly related to the level of cover you choose; the higher your level of cover, the higher the benefit amount you will receive.
Basic Cover will protect you for minimal primary extras treatment areas, like dentistry and physiotherapy.
Mid (Standard) Cover will pay a benefit for a large number of treatments. Cover differs by provider; however, Mid Cover will usually include dentistry, optometry, physiotherapy, chiropractic treatment, occupational therapy, and podiatry.
Comprehensive Cover will pay a benefit for everything covered by the insurer's Mid (Standard) Cover, but the benefit amount will be higher. Comprehensive Cover will also cover more services, such as hearing aids, home nursing, and some pharmaceuticals. Alternative therapies such as acupuncture, homeopathy, reflexology, and massage may also be covered, depending on the insurer.

The 411 on Private Health Insurance Extras
Now that you've got a better understanding of what private health insurance and extras cover are, let's get specific. Detailed below are a few common types of extras cover available, with some examples of how this type of cover may be useful to you. Remember that every policy and insurer is different and the amount of benefit paid will be directly related to the type and level of cover you choose, so make sure you shop around and pick a policy that's tailored to your lifestyle and needs.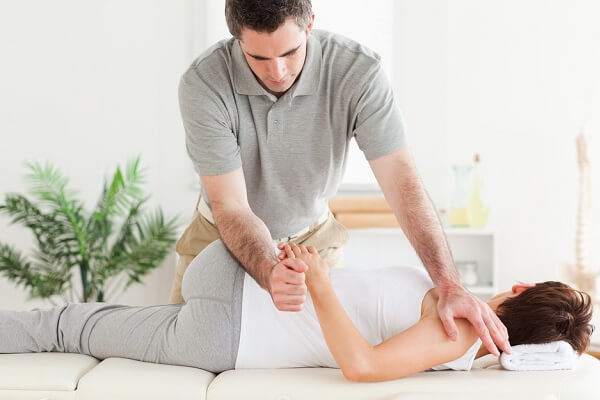 Chiropractic
Chiropractic treatment utilises spinal manipulation to correct spine, nerve, muscle, and skeletal issues. Pinched nerves are often the result of incorrect posture or repetitive strain, and are common to injuries sustained doing domestic duties such as gardening, picking up the grandchildren, or lifting a chair up to vacuum underneath it. Chiropractic treatment can often relieve pain quickly and put you on the road to recovery.
Dental (General)
General dental covers minor dental procedures, including yearly check-ups and cleaning. Depending on your insurer and level of benefit, general dental usually covers you for minor procedures like dental x-rays, filling minor cavities, and fluoride treatments. General dental is a great cover for preventative maintenance, and many insurers cover the full cost of check-ups and yearly cleanings so that you can keep your teeth in tip-top shape.
Dental (Major)
Major dental covers extractions, complex fillings, crowns, and bridges. With major dental cover, you know that if you cop a cricket ball to the teeth on Australia Day, your insurance will get your smile back on track.
Endodontic & Orthodontic
Endodontic services are performed by a dental surgeon, and common endodontic procedures include wisdom tooth extraction and root canals. Orthodontic services cover braces, palate expanders, retainers, and other services. So if your daughter needs braces or your son needs his wisdom teeth removed, you could be saving yourself thousands of dollars with extras cover.
Optometry (Optical)
Optometry or optical cover pays a benefit for treatment to the eyes, including prescription lenses and frames for glasses (including sunglasses) and contact lenses. Most people will need prescription or corrective lenses at some point in their lives, particularly in their later years, and the cost of prescription lenses and frames can be significant, so optical cover is an excellent safety net.
Pharmaceuticals (Non-PBS)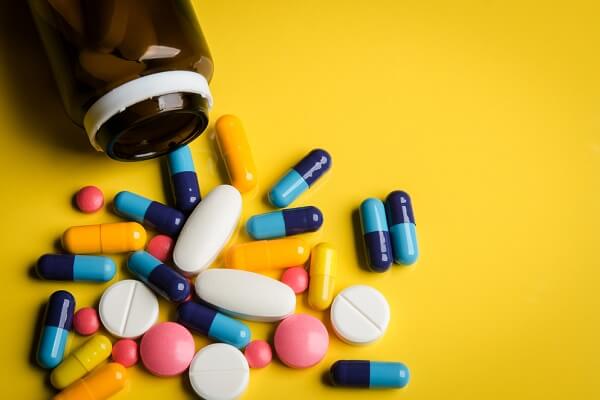 Some prescription drugs (pharmaceuticals) are covered by extras cover that are not covered by the Federal Pharmaceutical Benefits Scheme (PBS). Some prescription drugs are not subsidised by the PBS, which means they can be expensive; however, some extras cover provides a benefit for out-patient pharmacy medicines. A pharmaceutical rebate may be extremely beneficial, especially later in life and for those suffering from chronic illness.
Physiotherapy
Physiotherapy uses muscular manipulation and electro/ultrasound therapy to restore and repair muscles following injury or illness. Common treatments include sports massage, ultrasound treatment, and post-injury assisted rehabilitation programs. If you trip over the dog and sprain your ankle in the middle of the night, physiotherapy cover will get you back out and walking with Rex in no time.
Podiatry
Podiatry refers to the specialist treatment of the feet, ankles, and lower extremities. A common podiatry benefit would be orthotics to correct fallen arches.
Psychology
Psychology cover pays a benefit to qualified professionals to assist individuals in working through difficult or complex issues in their professional and personal lives, that may be adversely affecting their health. If you're experiencing emotional or mental distress, your insurance will cover you to seek professional help and treatment.
Your benefit amount and types of treatments covered will be determined by your level of cover and individual insurer. When comparing your options for private health extras cover, make sure you read each Policy Brochure carefully to ensure you understand the policy details, inclusions and exclusions. Your premiums will be also be determined by the level of cover you choose.
The Final Word: Everyday Benefits For You And Your Family
You may be a young single looking for basic cover for general dental and physiotherapy, or you might be a parent looking for a financial safety net against your children's little mishaps and growing pains. You may be looking towards retirement and wanting to be covered for the what-ifs and the maybes that life can throw at you. Whatever life stage you're in, extras cover can benefit everyone. Different insurers offer a range of extras and options, so take a few minutes to compare and tailor your private health insurance extras cover today.