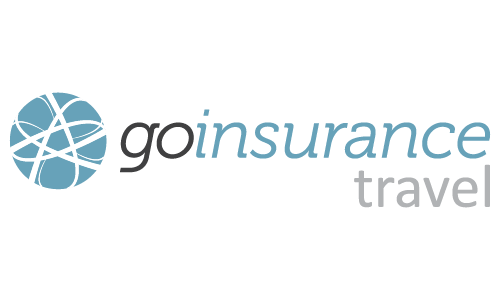 Go Insurance at a glance
An Australian-owned and operated travel insurance specialist
Policies targeted towards a range of itineraries and budgets
Specialised cover for dental holidays, destination weddings and cruises
Non-resident travel insurance for inbound and outbound travellers
Children under 18 are covered for free if accompanied by an adult
In-house claims department
14-day cooling-off period
24/7 worldwide assistance
About Go Insurance
Owned and operated in Australia, Go Insurance is backed by Lloyd's of London, the world's specialist insurance market.
Run by travel enthusiasts with a combined 70-years' experience, Go Insurance has an intricate understanding of what you need: flexible travel insurance for your itinerary and budget.
Go Insurance is proud to offer flexible cover options, competitive prices and a team of specialists looking out for you.
What do Go Insurance policies cover?
Go Insurance offers basic to more comprehensive levels of travel insurance. Below are the types of travel insurance that Go offers.
Before purchasing any policy, ensure you read the Product Disclosure Statement (PDS) for the full terms and conditions.
Overseas travel
Travel insurance for overseas trips, whether they're for business or pleasure, is crucial in ensuring you're covered should the unexpected happen.
Subject to the policy's terms and conditions (and claim limits), Go Insurance covers your medical expenses if you were to fall sick or become injured while overseas. This type of policy also covers you if you become injured or unwell and need to fly back home to your usual residence (medical repatriation).
What's more, this type of policy can also cover:
cancellations
travel disruption
lost or stolen luggage
accidental injury or death
personal liability (i.e. if you cause illness, injury or loss to someone and end up owing legal fees).
Domestic travel
Go Insurance can help protect your travels through our beautiful country. Such cover is particularly useful if your luggage is stolen or lost, or if your trip is cancelled or delayed, for example.
Keep in mind that domestic policies don't cover medical costs as international policies do. Instead, Medicare or your private health insurance covers these expenses.
Specialist travel options
Go Insurance also offers a range of cover add-ons for extra peace of mind. For an additional cost, these optional add-ons can include:
dental tourism. Standard travel insurance policies don't typically cover costs related to elective or cosmetic dental work. Go Insurance is the first Australian travel insurance provider to cover complications arising from such work.
destination wedding. This extension can include cover if your wedding photography or videographer doesn't show up (or if the footage doesn't develop). This type of add-on can also cover vendor insolvency, as well as protection for your attire and other extras (e.g. cake, flowers).
cruise. Cover for cruising comes standard in Go Insurance's policies. However, you can take out extra cover for specific events that may occur during your holiday (e.g. cabin confinement, additional baggage allowances and missed shore visits).
adventure sports. If you plan to carve up the slopes or explore the water, it's vital you take out extra cover against the unexpected (i.e. injury, lost or damaged hire equipment, piste closure or unused passes).
business. This add-on can provide cover against loss, theft or damage to business equipment listed under your name while on a work trip. The business extension can also cover the cost of sending another employee if you can't start or complete your work trip.
What doesn't Go Insurance typically cover?
Some Go Insurance exclusions typically include:
claims where you broke the law (e.g. underage drinking)
certain pre-existing medical conditions not automatically covered by Go Insurance
claims relating to, or arising from, drugs or alcohol
reckless behaviour
items that are stolen or lost due to negligence (i.e. leaving them unattended).
For more information on all cover inclusions and exclusions, be sure to review the policy's PDS.
Protect your next trip away today
Whether you're travelling overseas or exploring Australia, it's important you have a level of cover in place that has your back you when you need it.
Find great-value cover by comparing a range of travel insurance quotes through our free service. Weigh up policy premiums, features, inclusions and exclusions to find competitive cover from some of Australia's top insurers.
Why search through multiple sites online to find great value? With prices the same as going direct, it's never been easier – or quicker – to compare travel insurance.