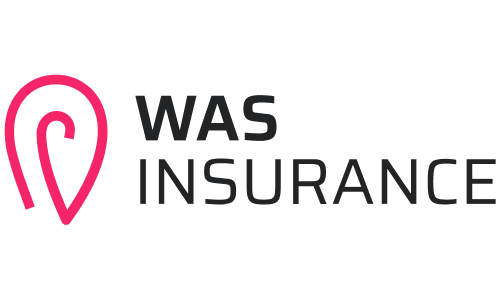 WAS travel insurance at a glance
24/7 emergency assistance
Tailor your policy with flexible limits and optional covers
COVID-19 policy benefits for related medical expenses and cancellations
Underwritten by Pacific International Insurance and partnered with battleface Insurance Services
About WAS travel insurance
An Australian-based insurance provider, Wise and Silent (WAS) travel insurance provides customers with peace of mind for their journey so that they can focus on enjoying the trip overseas. Specialising in travel insurance, they provide flexibility when choosing your level of cover with a variety of benefits and optional covers.
What WAS travel insurance covers
With WAS travel insurance, you can choose between two different policies for the one that better matches your budget and your coverage needs. Your policy inclusions may vary between policies and optional extras, as seen below:
COVID Essentials
For essential coverage, WAS travel insurance's basic COVID Essentials policy is a good option with the following benefits for your international trip (subject to exclusions and limits):
24/7 emergency assistance
Unlimited emergency hospital expenses
Cover for emergency dental expenses
Emergency evacuation and repatriation
Cover for COVID-19-related cancellations, trip interruptions and travel agent fees (flexible limits)
Discovery
WAS travel insurance offers a more comprehensive level of cover if you're looking for a policy that includes most of the benefits of a basic policy and more. With this policy, some inclusions will have flexible benefit limits for you to choose from; there are also optional covers you can add to your policy for further coverage. Besides medical expenses and airfare reimbursement, this policy includes cover for:
Cancellation or trip interruption (flexible limits)
Lost, stolen or damaged luggage and personal effects (flexible limits)
Travel delays and resumption costs
Personal liability expenses
Personal accident or permanent disability costs
Optional covers: Rental vehicle excess cover, snow sports cover, motorcycle cover, cruise cover.
Note: Not all benefits apply and will depend on whether you have selected them (and are reflected on your Certificate of Insurance). For the full list of inclusions, limits and sub-limits, check the Product Disclosure Statement (PDS) of your policy. The Target Market Determination (TMD) may also help you understand whether this cover is suitable for you. Information accurate as of 11/09/2023.
Why choose WAS travel insurance?
WAS travel insurance understands that no two trips are the same, which is why the flexibility to choose benefit limits for some inclusions and optional add-ons can help you tailor your policy to suit your circumstances. WAS insurance policies also cover travellers up to 99 years of age, because they know your age doesn't affect your sense of adventure.
With a wide range of benefits, expert support and financial protection against unexpected events, WAS travel insurance is an excellent choice for any international trip.