N.B. Health insurance policies from Navy Health aren't currently available through Compare the Market. You may wish to compare policies from other providers by using our free health insurance comparison service instead.
Navy Health at glance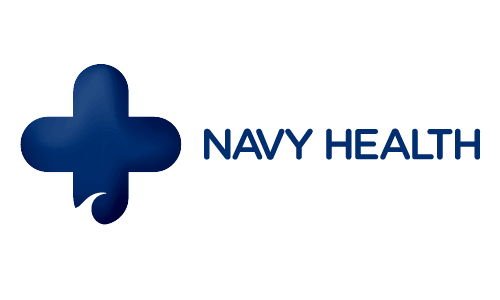 A not-for-profit Members Own Health Fund that is focused on providing members with the highest possible benefits, lower premiums, and exceptional service.
98% member satisfaction (Discovery Research 2015).
Most people with a Defence connection are eligible to join (Parents, Grandparents, Partners, Children of serving/ex-serving ADF personnel, and employees of Defence contractors).
About Navy Health
Navy Health is a not-for-profit private health insurer that has been caring for the wider Australian Defence Force community since 1955. Navy Health is focused on making members fitter, healthier and happier by providing exceptional value health cover.
The best part is that despite being a restricted private health insurer, it doesn't matter whether you are in uniform or not, most people can join! If you have had parents or grandparents in the military, worked for a Defence contractor or another Defence connection, you are most likely eligible to join one of the best-kept secrets in health insurance.
Claiming options
Navy Health has made extras services claiming as simple as possible. You can claim:
On the spot by swiping your membership card at participating providers
Online at navyhealth.com.au
Using the Navy Health app on your phone
By post, fax or email
For hospital claims, most hospitals send their bills directly to Navy Health for payment. If you receive a hospital invoice you can submit your claim by post, fax or email.
Why choose Navy Health?
A not-for-profit Members Own Health fund that is focused on delivering the best value to members, not shareholders.
Australia-wide health cover with full ambulance cover on all policies.
Member satisfaction of over 98% (Discovery Research 2015)
Choose your provider – Navy Health lets you choose your own dentist, chiropractor, physiotherapist, etc. You aren't forced to see a preferred provider to get the best benefit.