Why TUH Health Fund?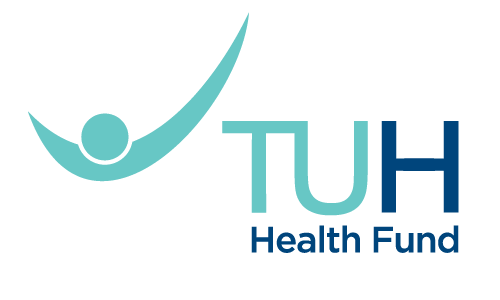 TUH has been supporting the health of its members and their families for over 40 years.
TUH is 100% owned by its members. Which means profits go straight back into offering better products and services for you.
TUH has a range of quality products that will suit you through your different life stages.
Children are covered up to age 21.
Generous extras benefits which means more in your pocket.
Different hospital excess levels are available on most products to make premiums more affordable.
Better cover. Better health. Better life. It's what makes TUH all together better.
About the health fund
Over forty years ago TUH Health Fund was started by a group of teachers wanting better health insurance. And while TUH now protects the health of Australians from a vast range of industries their approach is the same. It believes in fairness and everyone being treated as an individual, not a number. It's what makes TUH all together better.
Claiming Options:
So many ways to claim your extras. Choose the way that suits you best:
Swipe your TUH membership card to claim on the spot at the provider.
Use Member Services Online for the majority of extras claims with no need to scan reciepts.
Upload claims via the TUH Claiming app.
Post or email your claim form.
Visit the TUH Health Hub.
For hospital claims, the hospital usually sends the bill to TUH for payment.
Why choose TUH:
TUH Health Fund provides current and former union members and their families with a range of value for money products and services tailored to suit their needs.
TUH is member owned by people like you.
You get quality care that keeps getting better, with over 10% more benefits paid per person to members than the industry average last year.*
You can use any dentist or optometrist in Australia.
TUH is growing five times faster than the industry average**, with over half their new members recommended by family and friends.
*Australian Prudential Regulation Authority (Sep 2014-2015)
**Privatehealth.gov.au/FAQ (Jan-Dec 2015)