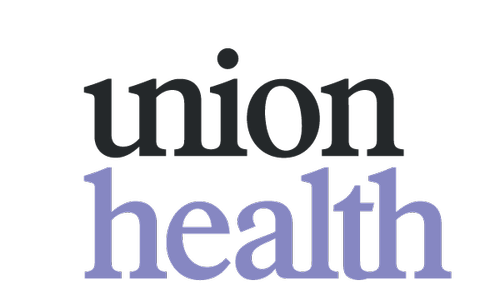 Union Health insurance at a glance
Union Health is a not-for-profit, member-owned health fund open to all current or former union members and their families.
Fast and easy claiming through the Union Health app.
Union Health was one of the top three health funds in Australia for trustworthiness, customer service and quality products, as rated by IPSOS in 2021.
About Union Health insurance
Union Health is a member-owned, not-for-profit health fund formed to support Australian union members and their families. Powered by trusted insurer TUH, Union Health wants to keep health insurance simple and stress-free while bringing great value to its members.
What does Union Health insurance cover?
Union Health offers a range of hospital, extras and combined cover policies to suit a range of lifestyles and budgets. Union Health has partnered with a large selection of private hospitals across Australia and strives to provide its members with a range of no-gap services.
Hospital cover
With Union Health hospital cover, you're covered for treatment in hospital as a private patient for services listed on the Medicare Benefits Schedule (MBS), provided the treatment is included in your policy.
Union Health offers a range of Basic Plus, Bronze Plus, Silver Plus and Gold policies (only available when combined with extras cover), so no matter your budget or circumstances, they have a policy that may meet your needs.
Extras cover
Union Health extras policies cover you for treatment outside hospital for healthcare services that aren't listed on the MBS. This includes services like dental, optical and physiotherapy. A Union health extras policy will pay a dollar amount or percentage benefit on covered extras services (up to your annual limit).
Union Health offers a broad range of extras cover options tailor-made for a variety of life stages and health needs. For instance, their high level extras come with no annual limits on general dental services, meaning you can claim as often as you want and receive the same benefit. They also offer 100% back on new glasses up to your annual limit on all extras products.
This information is current as of December 2022. For the full details of what's covered on a Union health insurance policy, refer to the relevant policy documents.
Why choose Union Health insurance?
Take advantage of Member discounts with their Mates Rates programs.
Receive an Active Health Bonus on select policies when you complete an online health assessment.
Eligible policies have access to Pregnancy to Parenthood, a 12-month personalised parenting guide.
Frequently asked questions
Compare health insurance today
Want to see how Union Health stacks up to its competition? With our free health insurance comparison tool, you can see policies from our panel of trusted health funds side-by-side to compare their cost, benefits, exclusions and more.