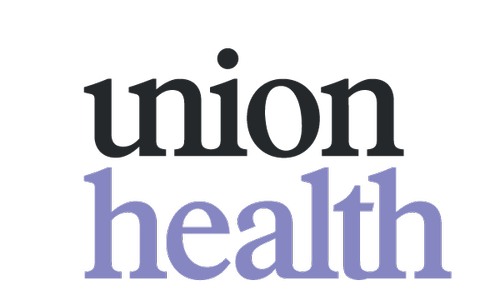 Union Health at a glance
Member-owned, not-for-profit backed by TUH
Health insurance for union members and their families
Service is entirely online with no branches
Members receive exclusive discounts and savings from Australian brands with access to their Mate Rates program
About Union Health
Underwritten by Teachers' Union Health or TUH (serving Australians since 1972), Union Health is available to all union members regardless of their industry as well as their families.
Union Health is a not-for-profit, member-owned health fund, which means their profits go back into providing better services and health insurance products. Union Health strives to offer quality, affordable health insurance to suit every age and life stage.
What does Union Health cover?
Union Health offers a variety of hospital and extras policies for Australian union members and their families.
Hospital cover
Union Health offers a range of policies from comprehensive Gold to lower-level Basic to singles, couples, families and single parents.
Extras cover
Union Health's extras policies provide cover for services that Medicare doesn't typically cover, like dental treatments, optical services, physiotherapy, chiropractic and even gym memberships.
Ambulance cover
For those Australians who don't live in a state where ambulance costs are covered by the state government (e.g. QLD and TAS), it's recommended you take out an ambulance subscription. You can claim the cost of your ambulance subscription with some of Union Health's hospital policies.
Bundled cover options
Union Health also offers hospital and extras combined policies.
To find out the full details of what Union Health covers, read your policy's Product Disclosure Statement (PDS). The PDS will outline everything you need to know, including benefits under each cover option, restrictions and exclusions.
Claiming options with Union Health
Union Health allows you to claim on extras via:
Smartphone. Upload photos and documents to the Union Health app.
Electronic claiming services. You can claim for your treatments on the spot through claiming terminals such as HealthPoint or HICAPS with your membership card.
Online. Simply log on to the member portal through the Union Health website.
For hospital treatments, if your doctor charges you under the Access Gap Cover Scheme, they'll charge Union Health directly. However, if your doctor doesn't use Access Gap Cover, they may send you the bill directly. If so, take this to Medicare for your rebate, then to Union Health for the gap payment.
Why choose Union Health?
Union Health is a not-for-profit, member-owned Australian-owned health fund that offers quality, affordable health insurance products.
Backed by TUH, Union Health has been helping Australian union members and their families with health insurance since 2018.
Compare and switch health funds today!
If you need health insurance or are thinking about switching funds, you can compare Union Health against some of their competitors right now through our comparison tool!
Rather than spending hours scrolling through websites, our tool allows you to compare leading Australian health funds all at once. Simples!