Bupa at a Glance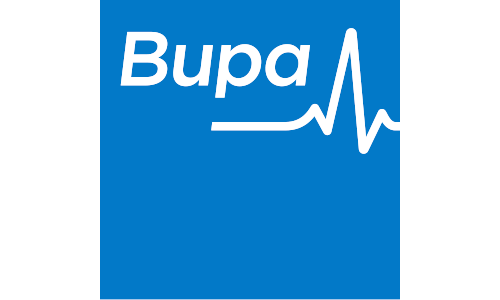 What makes Bupa different?
Bupa exists to help its members live longer, healthier, happier lives.
You can be confident you're getting great value with the winner of a 2012 and 2013 Canstar Award for Outstanding Value Health Insurance Australia.
 Bupa's focus is you. They know that everybody's needs are different and that life doesn't just stand still, so they have specially designed their covers to suit a variety of lifestages and budgets.
Managing your health is easier with Bupa's first-class health information, tools, apps and health programs.
About Bupa
Bupa is a healthcare leader with health cover at its core, but it's Bupa's purpose that makes them different. They want their members to live longer, healthier, happier lives.  Today more than 3.4 million Australians trust Bupa to provide them with affordable, high-quality health cover and it's easy to see why. No matter what stage of life you're at, Bupa offers a wide range of carefully tailored plans to help suit your needs.
Claiming Options:
It's easy to use your extras cover with Bupa. You can claim:
On the spot by swiping your Bupa card (where available)
Online with myBupa, your member self-service area
Using the Bupa app on your smartphone
By post
At your local Bupa centre
For hospital claims, most hospitals send their bill directly to Bupa for payment. If you receive a hospital bill you can lodge your claim by post or at your local Bupa centre.
Why Choose Bupa?
With Bupa's extensive Members First network of general dental, physio, optical and chiro providers you can look after your health and feel certain about how much money you'll keep in your pocket.
See clearly with a wide range of no gap glasses and contact lenses from Bupa Optical.
Choose Budget Family or Growing Family cover to get no out-of-pocket-expenses for kids until they're 25 on most general dental and physio services at Members First providers.*
Request a private room 24 hours before your overnight stay and get $50 back if one is unavailable at Members First hospitals.*
Live well with great member discounts including up to 20% off gym memberships, 70% off vitamins and 25% off movie vouchers.
*Conditions apply.