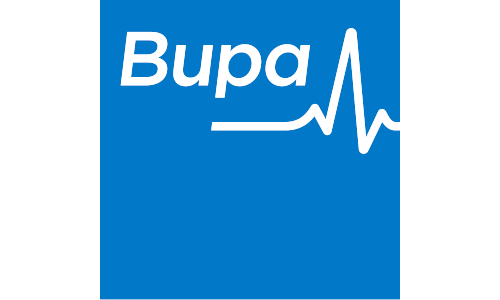 Bupa health insurance at a glance
Bupa private health insurance helps its members live longer, healthier and happier lives
A trusted health fund with over 18 million members globally
They have an extensive network of dentists, chiros, physios and more across Australia
Online membership hub, myBupa, makes using your health insurance easier than ever
Bupa is partnered with a range of health programs to help you maintain your health.
About Bupa
As one of Australia's leading health funds, Bupa's mission is to help its members live longer, healthier and happier lives. By offering health insurance and great quality services for aged care and retirement, dental, optical and community wellbeing initiatives, Bupa aims to improve the health of all Australians.
What does Bupa health insurance cover?
Bupa private health insurance offers a variety of cover options for hospital, extras and combined policies for people at all life stages. Bupa believes in giving its members more choices when it comes to their cover, which is why they offer their FLEXtras and customisable combined cover policies.
This information is current as of December 2022. For the full details of what's covered on a Bupa health insurance policy, refer to the relevant policy documents.
Hospital cover
With Bupa hospital cover, you'll be covered for treatment as a private patient when the treatment is listed on the Medicare Benefits Schedule and is covered by your policy. Bupa offers Basic, Basic Plus, Bronze Plus, Silver Plus, and Gold tiered hospital insurance policies.
Extras cover
Bupa health insurance extras cover you for out-of-hospital treatment that Medicare doesn't cover. With Bupa's top-level extras product, Top Extras Boost, you can receive up to 80% back at Members First providers up to your annual limit.
Depending on your policy, you could receive 100% back on dental check-ups with a partnered Members First dentist every 6 months when combined with a hospital policy. If you want a combined cover policy, you can mix and match extras and hospital policies to get exactly the cover you want. For example, you could get high-level extras with a low-level hospital policy or lower-level extras with a high-level hospital policy.
Why choose Bupa health insurance?
Bupa private health insurance is a leading Australian health fund committed to improving the lives of Australians
Big savings when you receive treatment at Bupa Members First providers
Customisable combined cover policies and FLEXtras give members more choice in their cover
Take advantage of an extensive selection of partnered healthcare providers.
Frequently asked questions
Compare health insurance today
Want to see how Bupa stacks up to the competition? With our free comparison tool, you can compare policies from our panel of trusted health funds side-by-side to help you find cover that suits you.