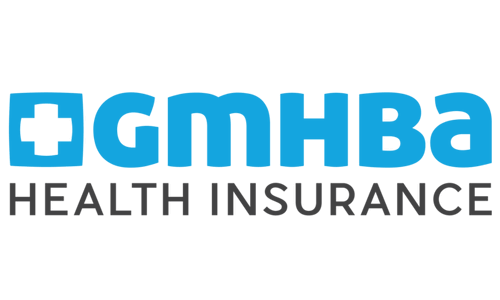 GMHBA health insurance at a glance
With 85 years in the industry, GMHBA private health insurance is one of Australia's leading not-for-profit health funds.
GMHBA engages in a range of community events like free public health seminars and health programs to promote healthy living.
As a proud sponsor of the Geelong Cats, Members can access exclusive Cats rewards with their membership.
Partnered with AIA Vitality health and wellbeing program to reward their members for living a healthy lifestyle.
About GMHBA health insurance
GMHBA has humble beginnings, founded nearly 100 years ago to provide healthcare for workers in Geelong. Over time, they've evolved to become one of Australia's largest regionally based health insurers, providing private health insurance to thousands of individuals and families across Australia.
What does GMHBA health insurance cover?
GMHBA health insurance offers its members a range of hospital, extras and combined cover policies for a variety of life stages and circumstances. Whether you're single, a couple or a family, GMHBA has a policy for you.
Hospital cover
With GMHBA hospital insurance, you're covered for treatment in hospital as a private patient, provided the treatment is listed on the Medicare Benefits Schedule (MBS) and covered by your policy. GMHBA offers a full range of Basic, Bronze, Silver, Gold and Plus tiered policies.
Extras cover
GMHBA extras cover will pay a benefit for certain out-of-hospital treatments that aren't covered by the MBS; this includes services like dental, optical and physiotherapy. GMHBA offers a range of low, medium and high-level set benefit and percentage benefit policies.
GMHBA's percentage benefit policies range from 55-75% back on extras at any registered provider for healthcare services listed on your policy up to your annual limit. On their Basic Extras Set Benefit policy, you can claim up to $1,000 on dental services each year, while their high-level set benefit policy lets you claim up to $2,000 per year and much more on other services (sub-limits apply).
This information is current as of December 2022. For the full details of what's covered on a GMHBA health insurance policy, refer to the relevant policy documents.
Why choose GMHBA health insurance?
As a not-for-profit fund, you can be sure GMHBA are putting their members and local communities first, not a board of shareholders.
Access a range of health programs such as their Hospital in the Home, Chronic Disease Management, GMBHA+ Baby Program and more.
Support a fund that's invested in bringing free, educational health and wellbeing events to their local communities.