This article looks in depth at the ways friendships can help you throughout life, giving some tips on being a good friend, and suggesting organisations to go to if you'd like to meet new people.
How friends could improve your health
Whether you have lots of friends, or like to keep your circle small, you are likely richer for keeping good friends in so any ways – and healthier. According to the Mayo clinic, as well as countless research papers, the evidence is conclusive: close friends lead to better health.
Here's how:
They increase your sense of belonging to community and society
They help to give you a sense of purpose
They develop your sense of happiness and reduce your stress
They improve your sense of self-confidence and self-worth
They help you cope with trauma, such as relationship issues, illness, work problems or death of a loved one
They encourage you to change or avoid unhealthy lifestyle habits, such as excessive drinking or lack of exercise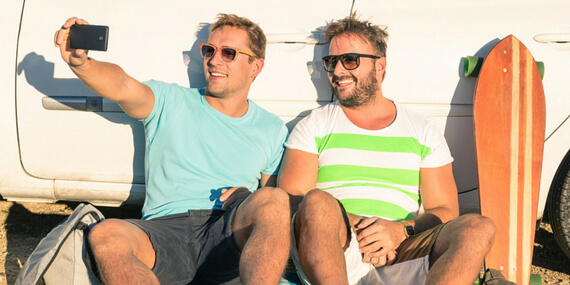 Studies claim networks of friends can affect your health
Wilkinson and Marmot's famous Social Determinants of Health study was a turning point for social science. On Social Support they say:
"Friendship, good social relations and strong supportive networks improve health at home, at work and the community."
They go on to say that "People who get less social support from others are more likely to experience less well-being, more depression, a greater risk or pregnancy complication and higher levels of disability form chronic diseases."
How easily do you make friends?
Some people fall into friendships with ease, building instant rapport and finding commonalities that bond them. Others take their time to figure people out, and perhaps keep a distance or from a casual friendship that has no obligations. Whichever you fall into, there are recognised benefits to having a good circle of friends. Whether friendships come easily, or you find it a bit tough, here are some tips for making new friends.
Tips for forming new friendships
Young, old, poor, rich, or socially squeamish, potential friends are everywhere.  Here are some tips to making friends.
The workplace: Participate in social evenings, group lunches or staff birthdays. Show interest in what they do outside of work too so see if friendships could flourish outside the office walls.
Time on your side: If you don't work or have retired, consider volunteering or joining a group of likeminded people.
No place like home: Your family might seem like a well-trodden path on the search for friends, but how many cousins, aunts or uncles could open up new possibilities?
Just do it: Without trying to borrow a slogan, this one is pretty simple – if you receive a social invitation, say yes before overthinking it.
When you're too shy for words: Shyness is a huge obstacle, but with practice it can be managed and even overcome: below are 4 tips to manage being shy.

You can observe gregarious people try to emulate them.
Practise listening carefully
Ask questions
Find the person who looks the least socially comfortable, and approach them with a smile.
If you're still struggling: Some people have chronic social problems that stem from a deeper place. If you can't form or maintain friendships, you may wish to seek out some advice and assistance from a professional. The Australian Psychological Society provides good online resources and can help you locate an appropriate clinical psychologist in your area.
Holding onto friendships
Once you've made new friends, the task is now to keep them. Here are a few things you can do to make sure they stick around for the long-haul:
Give your time and attention. Every friendship, like any significant relationship you'll have, needs to be nurtured.
Show your understanding. No-one is perfect. Your friend may make a choice or hold a personal view that you find distasteful or offensive. Decide what is and isn't worth forgiveness or understanding before you hastily condemn your friend.
Trust cannot be breached. If you're prone to gossip, or like to share things that perhaps are no-one else's business, consider the damage this could do, and how you might react if you discovered your friend was sharing similar private information about you.
Sharing is caring. Chances are you won't be the only friend of anyone – so if you find yourself left out of the picture or missed out on a social invitation, try not to take offence.
Are you a good friend?
Psychology Today's Friendship Doctor blogger, Dr Irene Levine, recommends giving a friendship time to deepen, like a slow burn. Even if you're madly busy with everyday life, and assume the other person is as well, inviting someone out for coffee or an evening drink after work is a small gesture, but it sets a precedent – you're willing to make the effort, and maybe it will be reciprocated.
The Friendship Doctor recommends thinking about the kind of friend you'd like to have, and emulating those characteristics.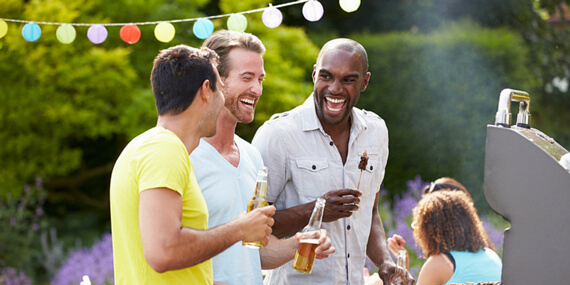 Friendship highlight: volunteering
There's little doubt that having a circle of friends is good for your health, but where could you go to find people to connect with? Volunteering is one of the most selfless acts we can perform, but if you're passionate about the work and the benefit it brings to others, you' likely gain as much as you give.
Rotary International, one of the most established social networks in the world, has about 1.3 million members across all of the continents. From mobilising the World Health Organisationand the Gates Foundation to providing polio vaccines to remote villages in India, Rotary International is networking personified.
We spoke with Wendy Gaborit from Rotary, who also explained what can be done at the local level, as well as on a global scale.
"Rotarians support environmental projects, raise funds to support mental health research, provide lifesaving or life-altering medical treatment, sponsor young people to attend leadership development programs, gift books to children in socio-economically deprived areas to encourage a love of reading and increased literacy, and support breakfast programs in schools".
"Each and every person has something to give that can and will benefit someone else. […] Think of a life richer for the people you have met, who through you and your particular gifts – your knowledge, skills, abilities, time and energy -have improved life opportunities."
What can we take away from this?
There are many opportunities to volunteer for people with different commitment levels from different walks of life, and lots of people out there willing to make friends and build healthy relationships. For those with the time and energy to make a difference, Wendy leaves us with an important message:
"…simply being part of a large organisation, a cog in a more complex mechanism, enables each of us to do more, be more and to feel part of something greater than us. It can be as simple as making a phone call or saying yes to that next invitation."
Friendships in the twilight years
You may think that the older generation will have plenty of life-long friends, but sometimes the opposite can be true. At a time when people should be enjoying a more relaxed pace of life, they are in fact more likely to be socially isolated; which, according to The Benevolent Society, has a tremendously negative impact on one's health and mortality. If you haven't heard of Australia's first charity, perhaps that's because they've been working quietly and diligently since 1813.
We reached out to Rachael Vincent, Media and Public Relations Officer at The Benevolent Society, about the importance of friendship and the affect it has on our health, particularly in the later stages of life.
"Most people manage to stay socially active up to their 80s, but things tend to get a little harder after that and social isolation can be a real concern, because it tends to be associated with lower overall general health and well-being. [It's] also associated with higher levels of emotional distress and illness (even increasing your chances of dying)."
So is it all downhill from the age of 80? Well, not necessarily. What's good for you mentally and emotionally is also good for you physically. Says Rachael Vincent:
"Participating in social networks is highly beneficial and connected with ageing that is comfortable, secure and productive. Not surprisingly, feeling valued and appreciated makes you feel better. Seeing relatives is particularly good, but just being in the company of friends does you good."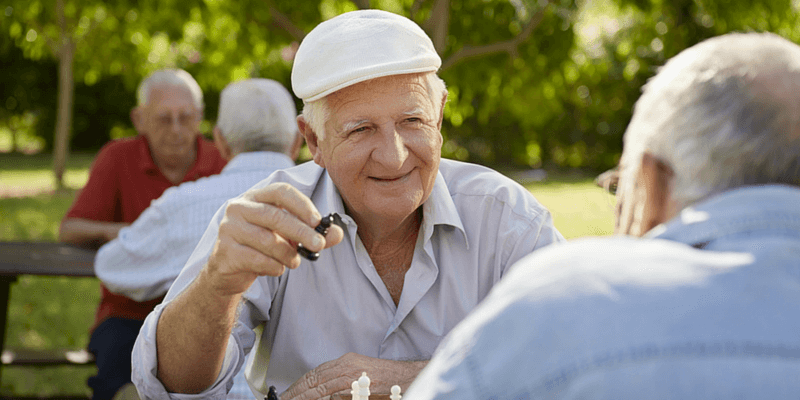 The Benevolent Society found that 96% of people aged 65 and over had some form of contact with family and friends at least once a week, and 76% had face-to-face contact.
However, they also found that social contact with friends outside the home decline significantly with age. 41% of people aged 85+ socialised outdoors in the previous 3 months, compared with 72% of people aged 55-64.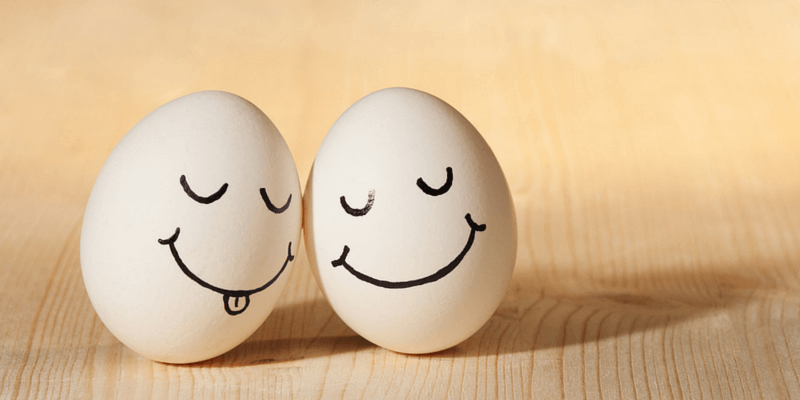 If you are active in your community, you may be able to recognise people who could do with a friend. According to a study from the Cultural & Indigenous Research Centre Australia risk factors for isolation include:
Loss of a partner
Being a carer
Communication difficulty (physical such as hearing loss, or cultural such as a language barrier)
Living in a remote area
Living in an aged care facility
Access to transport
Being male and single
Having a disability
The World Health Organisation reports that there is a higher level of emotional distress, lower overall health and higher mortality associated with isolation. Although these figures are skewed towards the older generation, having a good social support network is important at all ages.
Adding up the benefits of friendship
Making friendships, keeping friendships and being a constant and reliable friend – it might sound difficult, but like relationships, the best kinds of friendships are as easy as a Sunday morning. Additionally, the sense of well-being that friends can bring has the added benefit of contributing to your physical health, keeping your wits sharp and body healthy for longer.