What is sustainable travel?
Home > Blog > What is sustainable travel?
Tourism is worth trillions of dollars on a global scale, but is also responsible in part for a loss of culture and environmental damage in some regions. So, how can we reduce our footprint and keep damages to a minimum?
According to a study conducted by the World Tourism Organisation (UNWTO) from 2014, tourism accounts for 9% of global GDP, creates 1 in 11 jobs, and is now "one of the major players in international commerce." In 1950, there were 25 million tourists; by 2014 this had risen to 1,133 million.
Sucheta Rawal from the nonprofit organisation Go Eat Give says this current generation is travelling more than any other. "We are crisscrossing the globe, in search of adventure and to suppress our curiosity," she says. "In the process, we burn indispensable fossil fuels, (and) use up the resources of the places we visit."
Sucheta says it all comes down to sustainable tourism:
"It's the only way to support the growth of the tourism industry, as well as keep the planet exciting for everyone to visit."
In order to better understand sustainable travel, we asked Sucheta to share her knowledge, insights and opinions. Let's delve into the meaning of sustainable travel, understand why it's important, and look at some simple steps global travellers can take towards making a difference.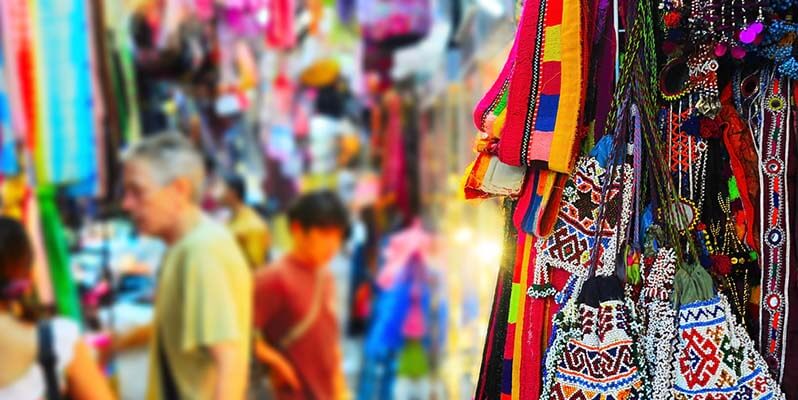 Defining sustainable travel
'Green travel', 'responsible travel', 'sustainable travel' – there are many different terms used that can make this issue of sustainability in tourism difficult to articulate. Tourism Australia says pinning down 'sustainability' can be tricky as there are over 300 definitions. They point to sustainability as meeting the needs of the present without compromising on the needs of the future, sustaining both the environmental, social and economic conditions for generations to come.
Related: How one traveller uses water abroad
Sucheta gives a practical view, "To me, sustainable tourism is making smart and informed decisions when choosing to visit another city or country, leaving behind no negative impact." She goes on to say, "Travellers must make a conscious effort to be respectful to the local culture and people, their resources, and their way of life. For me, it is a way to feel better about my impact as a global traveller."
Sustainable considerations – it's more than just environmental factors
Sustainable travel comes in three main forms, and although the physical environment is vitally important, it isn't the only factor we need to consider. Responsible Travel Report and Sucheta Rawal says some of the key types of sustainable travel are; environmental, economic and cultural sustainability. We take a quick look at each for further clarification.
Environmental sustainability
"Environment or ecotourism refers to conserving the natural environment, which can also include farm to table dining, effective use of construction, transportation, etc." Sucheta explains.
Awareness of environmental sustainability may be the strongest of the three categories, however, with a growing population of travellers thanks to the lowering prices of airline tickets and ease of movement between cities and borders in certain parts of the world, our carbon footprint remains high. A return flight from Sydney to Bali has a carbon footprint of 0.68 metric tons.
You may even be rewarded for your efforts to keep your surroundings clean and green…
Economic sustainability
In simple terms, "Economic sustainability means making your travel spend go towards the local people and their communities," says Sucheta. Every dollar and cent counts, and by doing so thoughtfully we can make a difference.
Because tourism is such an important source of employment, we need to ensure our money is going to the right place. To do this, we need to "try to understand – where does the hotel, restaurant or shop source their products from … and distributes its income," says Sucheta.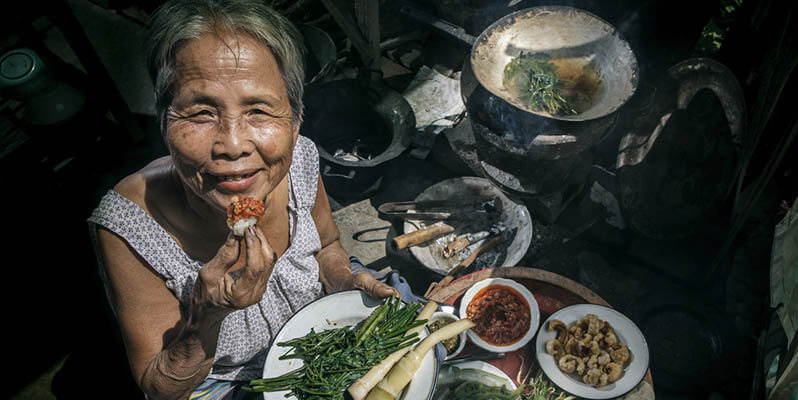 Cultural Sustainability
Cultural sustainability speaks to preserving traditions and beliefs of other groups. Sucheta says, "It is just as important to conserve ancient traditions and customs, as much as the environment."
She goes on to say, "by travelling in a culturally sustainable fashion, you can indulge in such activities that respect traditional art, crafts, lifestyle or practices. The important thing here is to learn and respect the differences, rather than judge or stay away from them."
Many travellers seek to experience other cultures while travelling, so being careful about any impact made preserves the culture for the people, and future visitors.
"Spend time with the locals, understand their way of life, respect their culture and religious beliefs, even if they are different from your own." Sucheta Rawal.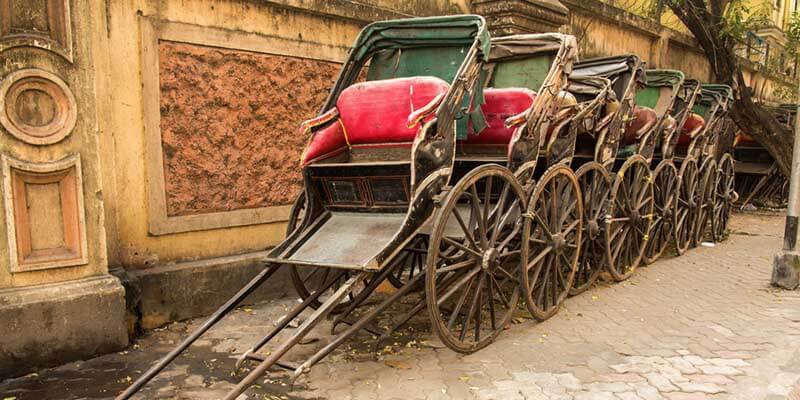 Three ways to be a more sustainable tourist
In just a few simple steps, you too can make a conscious effort to make a difference when travelling outside of your local community. Here's our top three ways to be a more sustainable traveller:
Opt for local products and produce that support local people. By ensuring your spend is going towards the community you're visiting you will be actively partaking in economically sustainable tourism.
Heading overseas soon? Compare travel insurance here
Respect the cultures and traditions of your chosen destination, however different they may be. By embracing our differences you encourage others to hold on to what makes them unique, and in turn have a more eye-opening and engaging travel experience. It is from these trips that we often learn the most.
Do your research when booking flights, transfers and accommodation. Is there an option to offset your carbon emissions when flying? Does your hotel engage in sustainable practices, such as allowing you to shut off the power to your room when you leave for the day, optional reuse of bedding and towels to reduce water usage or other recycling methods? These are all easy yet important prerequisites you could be considering when planning your next adventure if you want to be more environmentally sustainable.
"By engaging in this sort of meaningful travel, you will open your horizons and help bridge the gaps between global communities," Sucheta says.
Final thoughts and next steps
If we are going to be able to make a positive impact moving forward, we must first be aware of what impact our travelling is having on the destination, and those which we pass through in order to get there. This should in no way mean that we avoid travel all together as many nations rely on tourist dollars for their prosperity.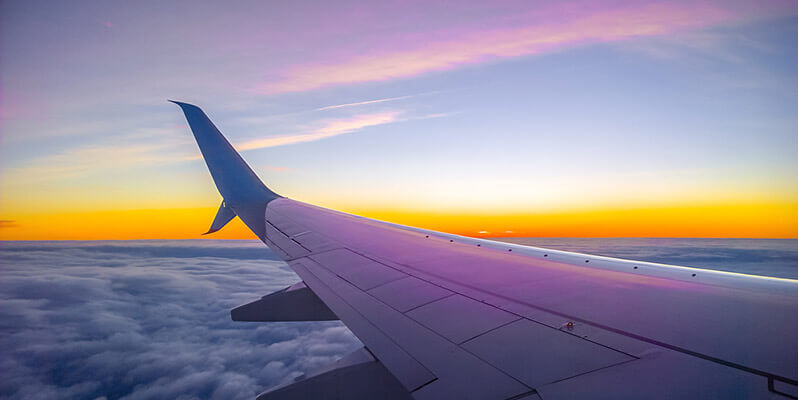 Sustainability may be a long term goal for travel operators, destinations and tourists alike, however with combined effort from all parties involved we may reach heightened levels of sustainability. Taking a few simple actions can make a significant difference to the quality of the environment, culture and economy of the places you visit. Even simple things such as extending the length of your stay can help as Sucheta advises, "Take the time to get to know the place. Don't just be a 24-hour tourist, visiting the main attractions, taking pictures and getting out." This would mean fewer flights, fewer bed changes and more time to really absorb yourself in another part of the world.
"Sustainability is about having more meaningful and authentic experiences, educating yourself and others on the impacts of behaviors, making informed purchases, and lowering the impact your presence has on your destination. Wishing you happy, safe and sustainable travels."